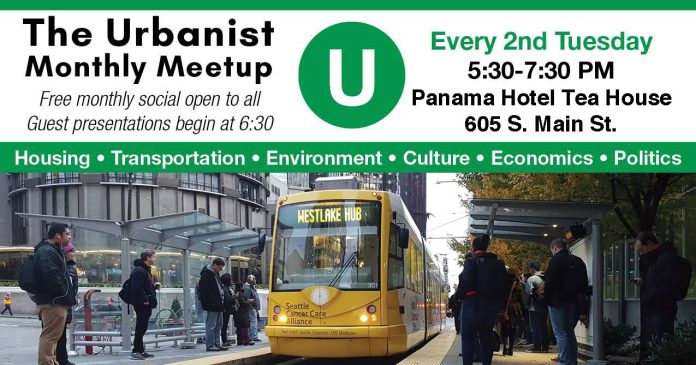 Please join us on Tuesday, January 8th, from 5:30pm to 7:30pm at the Panama Hotel Tea and Coffee House for our first meetup of 2019! We are very excited to have Seattle City Councilmember Rob Johnson as our guest this month. He will be speaking and taking questions from the audience.
Councilmember Rob Johnson has been one of the city council's best champions for urbanism. Since taking office in 2016, Rob has worked tirelessly to make Seattle a more livable, affordable, and transit-connected city. Rob currently chairs the Planning, Land Use, and Zoning Committee, serves as vice chair of the Sustainability and Transportation Committee, and serves as a member of the Gender Equity, Safe Communities, New Americans, and Education Committee. Rob also serves on the Sound Transit Board of Directors, chairs the Puget Sound Regional Council's Transportation Policy Board, and is also a member of the Growth Management Planning Council of King County.
This monthly social event is free, all ages, and open to everyone. Come by if you want to meet other people who care about our city, network, or hear from an inspirational speaker at a local establishment. You can find us in the lower room, and our guest speaker starts at 6:30pm.
Please note, due to a change in costs we will be moving the location of our meetups starting with this event to the Panama Hotel Coffee and Tea House in the Chinatown-International District. They have coffee, tea, beer and wine, and food available. They are also a cool independent cafe in a wonderful historic building in one of Seattle's great urban neighborhoods. We hope you can join us!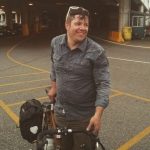 Patrick grew up across the Puget Sound from Seattle and use to skip school to come hang out in the city. He is an designer at a small architecture firm with a strong focus on urban infill housing. He is passionate about design, housing affordability, biking, and what makes cities so magical. He works to advocate for abundant and diverse housing options and for a city that is a joy for people on bikes and foot. He lives in the Othello neighborhood with his fiance and kitty.