Last year, the One Center City framework for Downtown Seattle graduated into a "defined action plan." In the process, City officials sought to continue outreach on how the center city could be improved through a new program, Imagine Downtown, in recognition that the center city and its surrounding neighborhoods will continue to grow at a breakneck speed over the next 16 years. Participants volunteered many big ideas during the fall online open house, which has led to eleven draft ideas that could be implemented by 2035.
Pedestrianized Streets
The top two most popular comments both pitched pedestrianized streets, but the idea was a recurring theme amongst commenters:
"From Mercer to Denny, close Terry and Boren to cars making it a pedestrian street with a street car in the middle–like the vibrant Taksim St in Istanbul, full of commerce, and restaurants where people can see and be seen."
"Pedestrian zones on 1st Avenue at Pike Place Market–year round."
"Block off Pike Place Market for cars (except for delivery vehicles) during peak hours."
"Remove auto traffic (except emergency/delivery) between [1st Avenue and 2nd Avenue] on Pike Street. Revamp this portion of Pike Street with new pedestrian paving and make curbless. Encourage development of space for extended seating of cafes."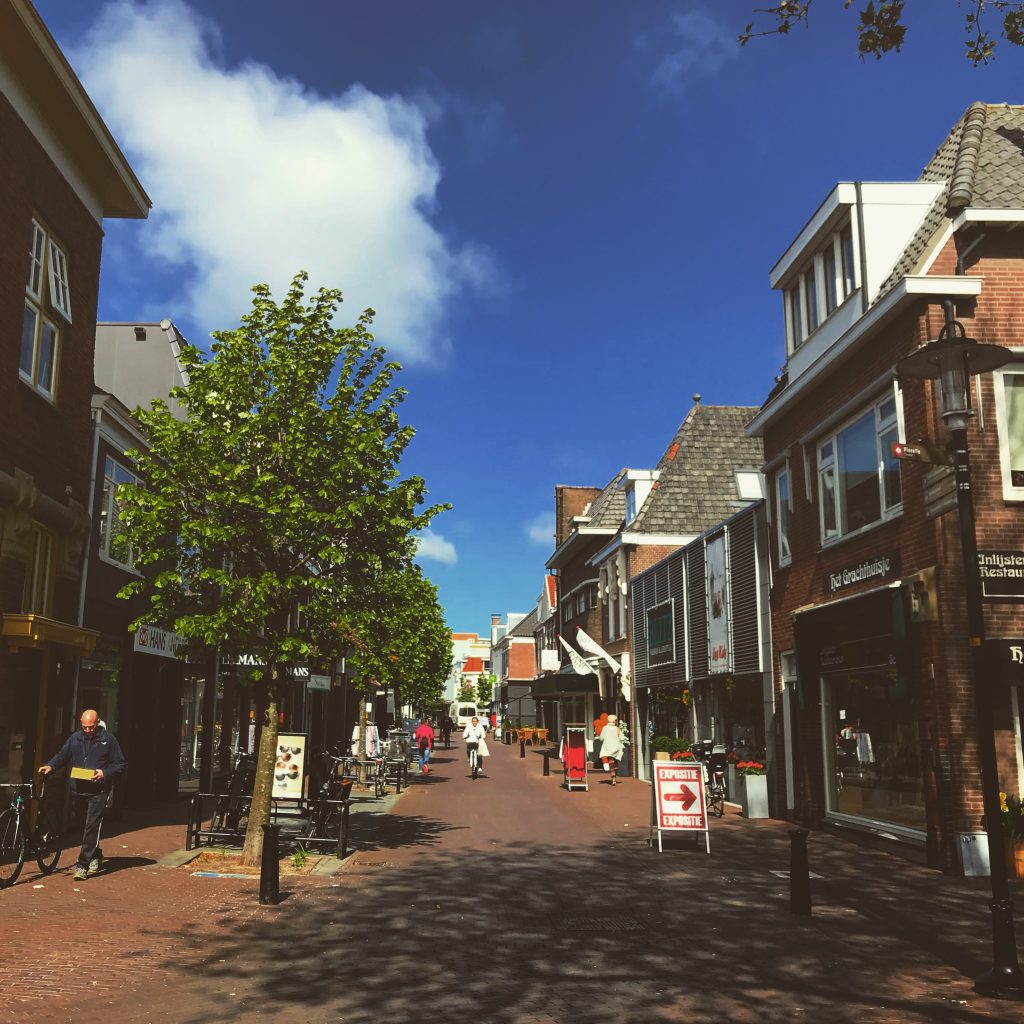 Several years ago, The Urbanist had also pitched regular closure of Pike Place to general vehicular traffic and conducted a study showing its exceptionally high usage by pedestrians. Despite being a national leader in many urban trends and best practices, Seattle is notable for having a substantial lack of prominent pedestrianized streets in its city center and many larger urban centers. Clearly many commenters think it's time to have a serious look at turning more right-of-way space to pedestrian uses.
Prioritize Streets for Transit and Bikes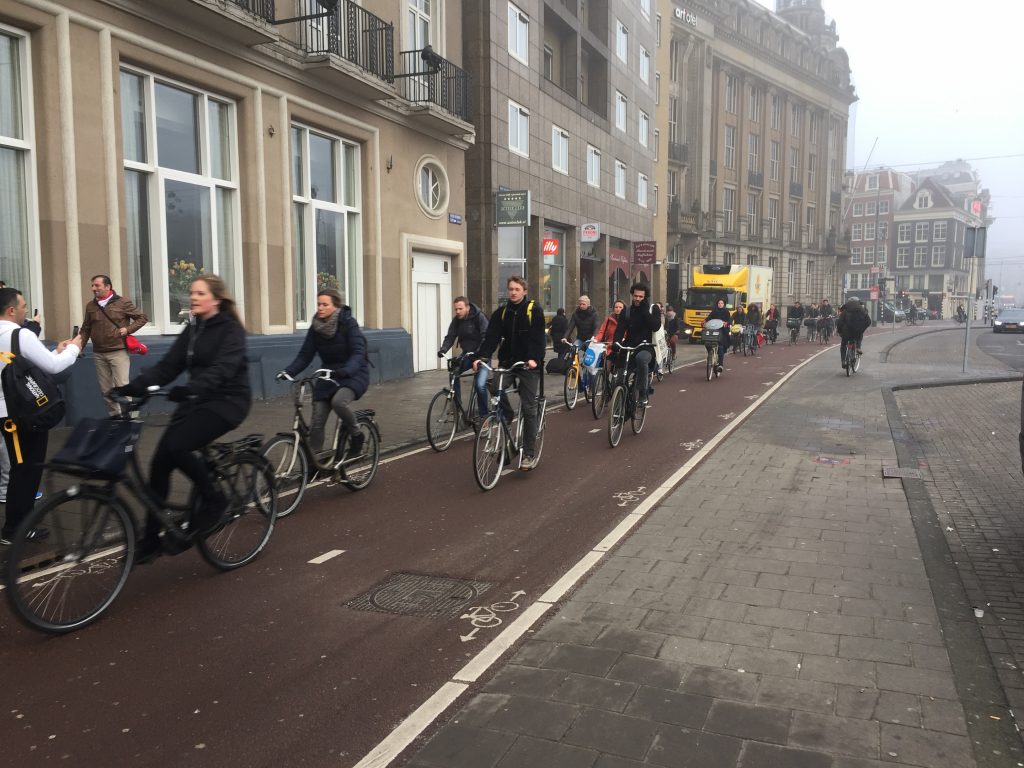 Commenters indicated support implementing decongestion pricing, restricting ride-hailing congestion, more bike lanes, and even banning cars from many streets.
"Consider congestion pricing for downtown peak travel times–especially on high traffic corridors like Mercer. Limit [the number] of Lyft/Uber vehicles allowed downtown at any given time. More bus and bike lanes, less street parking."
"Cars should be banned throughout downtown, with narrower streets left for transit (buses and streetcar) and bikes, and the rest of the space made into pedestrian space. Cars make it difficult to navigate this busy area on foot, detract from the environment, and emit greenhouse gases that are killing our planet."
"More bike lanes in the downtown and surrounding areas."
Last year, the Seattle City Council laid out a specific plan to implement a basic bike network throughout Downtown Seattle and Mayor Jenny Durkan threw her support behind decongestion pricing. The latter will be reviewed as part of a study, partially funded by the Bloomberg Philanthropies, through 2020.
Connect Districts and Add Green Space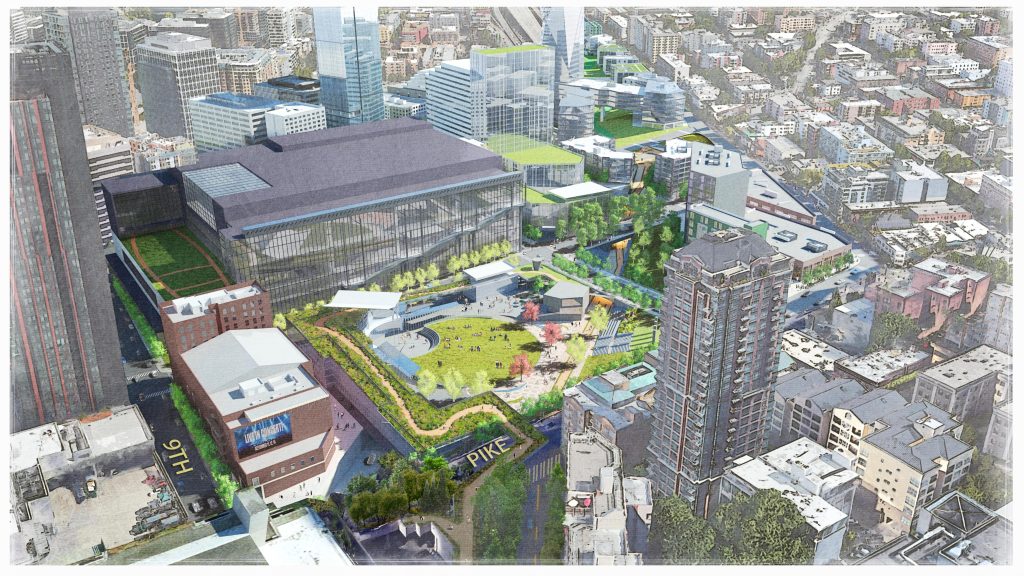 Stitching communities severed by I-5 and the viaduct, linking green spaces, and making walking a comfortable experience were common themes amongst commenters.
"Lid I-5 with a massive park. Connect Cap Hill with downtown [and] add green space."
"Add a great pedestrian corridor from the Pike Place Market and new Waterfront Park to Lake Union and MOHAI. Make it safe, comfortable, well-lit and engaging, with great streetscape, pedestrian lighting, and corridor identification elements along the way. In the process, connect four great Seattle parks."
"Maintain and improve access to water's edge from areas like Pike Place Market, West Edge, [and] Pioneer Square. Hopefully with the removal of the Viaduct, the access to the waterfront will improve for residents of Seattle instead of making it less accessible."
"Rebuild the 4th Ave Viaduct as a more pedestrian friendly street that provides greater connections from the Stadiums to ID/Chinatown. Add a lid over the train tracks between S Washington St and S Jackson St to be used as public space, similar to the Freeway Park, or the Millennium Park in Chicago."
"Get rid of parking along the western side of Alaskan Way and improve the pedestrian experience to create one smooth pedestrian connection up from the new waterfront to Olympic Sculpture Park."
"Lid more of I-5 north of the Convention Center–starting maybe with the Pike-Pine block–to expand public land supply for parks, housing, schools, and more!"
The waterfront is slated to get a grand connection to Pike Place Market once the viaduct comes down, a plan to roll out corridor improvements as part of the Lake2Bay Trail is forthcoming, and a study of how to lid I-5 near First Hill and Capitol Hill is funded. However, much more could be done to help bridge communities and provide more breathing room in downtown neighborhoods.
Grab Bag
A spectrum of other ideas were kicked around by commenters, such as encouraging more street vendors, outdoor entertainment, and green roofs. Popular ideas also included a new Sounder commuter rail hub north of Downtown Seattle and improving wayfinding information for transit.
"Consider updating the bus/rail information kiosks so they are easier to use and find routes; Seattle's are not user-friendly as you really have to already know the system/routes to ride public transport here. Great example is London, UK's bus stop signs–easy to know what numbers stop there, but also simple route maps on how to get to destination."
"Concerts. Concerts. Concerts–like they used to have on the waterfront!"
"Lots and lots and lots of outdoor food vendors!!!"
"Create a program to convert roofs across downtown to green roofs or otherwise have planters on roofs. There will always be a shortage of green space downtown, we can mitigate this, and some of the carbon dioxide given off by buildings while also saving money on heating/AC, by greening the rooftops."
"Create a new transit hub for Sounder, passenger ferry, and frequent bus/shuttle service to Uptown and South Lake Union."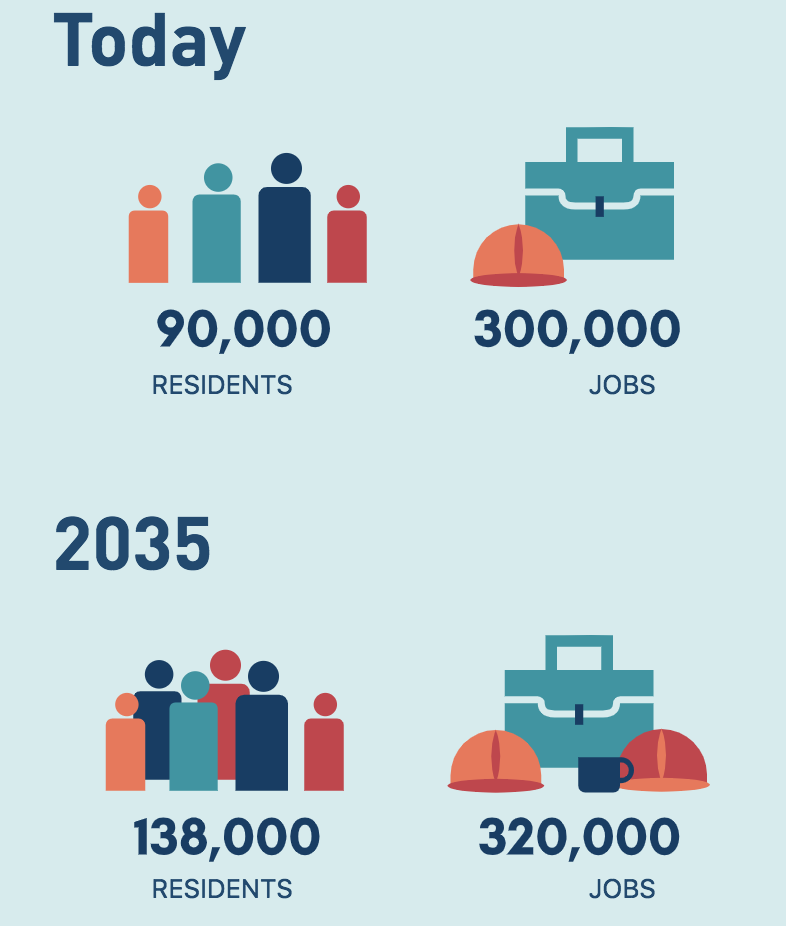 Last year, I suggested several new Sounder stations at Smith Cove and Broad Street that could help connect riders to nearby communities like Uptown and South Lake Union. The Seattle City Council also approved legislation that extends and expands a green building incentive program, but it remains solely voluntary and slow to be adopted.
The Eleven Big Ideas
Through the outreach process to community, planners for the Imagine Downtown program have whittled the laundry list of big ideas to eleven, which includes the following themes:
Each of the big ideas are open for further feedback through February.

Stephen is a professional urban planner in Puget Sound with a passion for sustainable, livable, and diverse cities. He is especially interested in how policies, regulations, and programs can promote positive outcomes for communities. With stints in great cities like Bellingham and Cork, Stephen currently lives in Seattle. He primarily covers land use and transportation issues and has been with The Urbanist since 2014.