This year, we have an opportunity to make Seattle housing more affordable. The question is this: will we share our growth and prosperity, or will our city be an exclusive enclave that only the highest-wage earners can afford?
By passing a citywide version of Mandatory Housing Affordability (MHA) that is already in place in South Lake Union, Downtown, University District, Uptown, Chinatown-International District and 23rd and Union, we can work to ensure more housing options throughout the city. MHA would require all new multifamily development, no matter where it is built in Seattle, to contribute to affordable housing by either including rent-restricted homes affordable to low-and moderate-income families or paying into the City's affordable housing trust to build elsewhere in our city. (Editor's note: Single-family development continues to avoid MHA contributions.)
In November, the Seattle Hearing Examiner ruled that the City's plan to create thousands more affordable homes through MHA could move forward.  After an unprecedented, year-long appeal that cost us about 717 affordable homes by City estimates, the door is now open for us to move ahead.
On December 3rd, the City Council demonstrated their will and commitment to do just that, presenting a schedule and path to get the legislation across the finish line by the end of March.
MHA is a framework for more equitable growth. We must leverage the rapid growth that Seattle is experiencing to create new affordable housing options across the city. Under state law, we can require developers to build affordable housing onsite or pay into a fund that will help build more affordable housing only if we allow them to build slightly larger buildings. That means we must make zoning changes to allow buildings that will be in most cases one story taller than the current rules allow.

The requirements are calibrated to achieve an even split between housing built on-site and those developers who choose to make the payment. There are benefits to both options, and the program will be successful if we achieve a mix of both.
We are already on our way. In 2018, MHA raised $13.28 million for affordable housing development despite the delay on the effort to implement the program citywide by the year long-appeal. These MHA dollars were included in the $75 million dedicated by the city to build and preserve 1400 affordable homes as announced in December of 2018–billed as Seattle's biggest annual commitment ever.
MHA is unique in that it's a citywide solution that engages all urban centers and villages.  We are all in this together and we all get to be a part of the solution. It's a strategy that will help unlock affordable housing opportunities in areas we've not necessarily been able to easily reach before through traditional affordable housing investments. MHA continues to steer growth to our urban villages at the center of our neighborhoods and to our commercial corridors.  Only six percent of the area currently zoned exclusively for single-family homes (places close to excellent transit) would be included.
By creating affordable housing opportunities throughout the city, MHA will increase access to jobs, transit, services, walkable neighborhoods, and other amenities that make all our lives better. More families will have an opportunity to live in areas best served by infrastructure, amenities, and services. We can make it possible for more people to live near job opportunities and near services to help them meet their everyday needs.
When fully implemented, the results will make a huge contribution to addressing our current growing need for housing. MHA will create more than 6,300 affordable homes across Seattle in the next ten years and will continue to generate affordable homes as Seattle grows into the future.
The next three months are critical. We are grateful for the tireless work of housing advocates over the last four years, engaging the City and calling for mandatory inclusionary zoning. There is still so much to accomplish together. We must commit to help our councilmembers adopt this legislation. Your advocacy action is just as important now as ever. The next hearing is at 10:30am Monday January 7th at Seattle City Hall. Please attend if you're able.
Together we can make housing affordability mandatory in Seattle!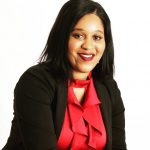 Patience Malaba is the Advocacy Mobilization Manager at the Housing Development Consortium.