Submitting answers to a questionnaire is a key part of our endorsement process and happens before meeting with us as The Urbanist Election Board. We recapped candidates' responses on affordable housing strategies, Vision Zero, evictions/displacement, and the Center City streetcar. We'd also like to review candidates' responses on congestion pricing, or as we–taking a cue from Jarrett Walker–prefer to call it decongestion pricing, framing it more positively.
As Downtown congestion worsens, decongestion pricing is a top topic; as the name suggests, decongestion pricing can address our congestion problem–in addition to raising transit funds and decreasing climate emissions. Councilmember Mike O'Brien has advocated for studying pricing after a traffic study for a tolled SR-99 tunnel showed that traffic would spill onto Downtown streets as motorists seek to avoid the toll. Mayor Jenny Durkan voiced her pricing support in April 2018. SDOT released a preliminary study of decongestion pricing in May, and Uber, which has also backed pricing, released a study in July.
We asked candidates "Do you support a congestion pricing program downtown? If so, what considerations should be made when setting up such a program?"
Below is how candidates who answered our questionnaire responded. Overall the responses were pretty positive, with some candidates citing equity concerns to withhold endorsing the policy. Port commission candidate Sam Cho (at the very bottom) cited a concern of it raising too much revenue and held firmly against pricing and tolling during our interview.
You can click on each candidate's name to get a PDF of each candidate's entire questionnaire. By the way, there was also a question on an Uber and Lyft fee, too, if you're curious where candidates stand on targeting ridehailing companies specifically. Our primary endorsements are available here.
I included funding to study congestion pricing as proposed by Councilmember O'Brien in the budget balancing package I proposed as Chair of the Budget Committee in 2017.
At this point I'm not prepared to support it–we don't yet have a proposal with clearly articulated goals.
Analysis of geographic impacts is needed first (the White Paper notes this is a best practice). Given the tolling on the SR99 tunnel, congestion fees on Seattle streets would more likely fall on those who live on the west side of Seattle, such as West Seattle.
Any proposal needs clear, easily understandable goals, in particular how it would reduce carbon emissions, and how that fits in with Seattle's overall climate action plan, since it requires approval in a public vote.
If passed, any revenue must be used for projects that reduce carbon emissions.
It appears likely a public vote would be necessary, and there may be a role for the Washington State Transportation Commission as well.
Phil Tavel (District 1)
Chamber-endorsed Phil Tavel didn't return a questionnaire but has opposed decongestion pricing at candidate forums.
I'm conflicted about congestion pricing. It could be a sensible solution to reducing traffic downtown, but I worry that a) it will disproportionately affect trade workers who must drive and low income families who've been pushed out to the suburbs b) the actual reduction in traffic won't be nearly enough to make the drastic reductions in carbon emissions that we need in the next 12 years, and c) in order to be equitable, funds raised from congestion pricing need to go back into public transit improvements that help not just folks in the city, but also people who have been displaced to the suburbs/exurbs. Before we start taxing people for driving into the city we need to make sure there are solid alternatives for them to rely on.
I am supportive of congestion pricing only if that money goes towards building a more robust public transportation system that benefits all people.

I am open to considering congestion pricing downtown if the funds generated go directly towards funding transit and infrastructure projects, and if there are adequate exemptions for low income households that have no choice but to drive. While this has the best of intentions, I want to make sure that should it be implemented its done in a way that ensures input from the communities potentially most impacted.
Mark Solomon (District 2)
Endorsed by Mayor Jenny Durkan and the Chamber PAC, Mark Solomon did not return a questionnaire but opposes decongestion pricing.
No. While I totally agree with the motivation to discourage car use, I do not agree that tolls, essentially taxing working people, is an effective solution. I believe what's needed is to provide a viable, attractive and sustainable alternative by massively expanding public transit and making it a highly convenient (with far greater and denser network of routes, greater frequency and number of stops) and free at the point of use, funded through taxing the rich.
Seattle's affordable housing crisis is pushing people further away from their jobs and exacerbating the traffic gridlock and impact on climate. Congestion pricing targets all the workers who have been priced far beyond the city and have to drive in to work. People who can already afford to live in Seattle can avoid the tax by taking public transit.
A 2009 University of Washington study concluded: "As a percentage of income, the poor pay much more." A Seattle Times article highlighted how some working class I-520 drivers had accumulated over $10,000 in toll fines, and were forced to file bankruptcy. In 2015, before Washington eased its fine collection process, 90,000 local drivers had accumulated $53 million in back tolls and fines, leading to many abandoning their cars when the state places a hold on their tabs.
Construction workers in particular don't have the option even if there is access to transit into the city, given how they have to go from job to job, sometimes with little notice, and have to bring their tools with them. And construction workers are already paying extortion parking fees to for-profit private companies.
We need far-reaching solutions like a Green New Deal for working people and dramatically expanding public transit. This should be paid for by taxing the wealthiest in our city, rather than policies that put the burden disproportionately on working people and the poor.

I support congestion pricing in downtown Seattle. It would reduce car usage, ease congestion, improve air quality, enable faster bus and streetcar service, and make downtown safer for people on wheels of all forms and pedestrians.
Social and racial equity are important considerations to incorporate when setting up a congestion pricing program. The City should engage community stakeholders to determine the criteria it uses to evaluate equity. Revenue from the program should first be used to address any equity concerns (e.g. by providing subsidies or funding transit or infrastructure improvements to help those people that the program may harm) before being earmarked for other projects.

Absolutely. But we can't just copy and paste from other communities, like New York, London, or Singapore! We need to first identify the why: is it to reduce congestion, is it to address the climate crisis, or is it to raise revenue for transportation?
Egan Orion (District 3)
Endorsed by the Chamber PAC, Egan Orion did not return a questionnaire and has not staked a firm position on decongestion pricing. He's a maybe.
Ami Nguyen (District 3)
Nguyen did not return our questionnaire. She's a no on decongestion pricing based on her responses elsewhere.
Yes. I was the first candidate in the District 4 Seattle City Council race to support congestion-pricing, and am glad that I have set the terms of the debate in this race with respect to climate justice. The city of London has raised upwards of $1.5 billion in the last decade using congestion pricing. Our primary considerations should be a) structuring the tax in such a way so that it does not disproportionately impact working people who have been displaced, and b) using the revenue to fund projects that address climate change at a regional level, so that people who have been displaced to distant suburbs can have access to public transit.

YES! But we need to make sure that congestion pricing is done right, in a way that doesn't overly impact those of low-income, or those who may need to drive, such as elderly, disabled or parents with small children, tradespeople who rely on vehicles, etc. We also need to ensure that our transit system is reliable, frequent and convenient enough to handle the increased passenger load from congestion pricing. Our biggest challenge will be the need to plan the pricing correctly so that it significantly decreases traffic and carbon emissions without hurting vulnerable communities or stressing our transit system.

New York, as well as European cities like London and Stockholm, have implemented successful congestion pricing programs that we can look towards, but we must remember that Seattle is unique in many ways so we can not overly rely on those comparisons.

Yes. Congestion pricing can lead to a real reduction in traffic, increased use of transit, and a cleaner environment. The revenue from congestion pricing can fund increased transit and free transit. It is important to consider all the communities this policy might affect, and as such I do worry about the potential for disproportionate impact on low income workers who may drive to work from outside the city and people with disabilities who rely on car transit, but I believe this can be mitigated by improved regional public transit options. As such, I believe that enacting more aggressive congestion pricing in the city should be aligned with better regional bus service (as described in TBD answer) and am optimistic that we're moving in that direction. Further, in cities like London, they provide passes to people with disabilities, reduced rates for people who live in the areas with congestion pricing, discounts to Electric Vehicles and other exemptions and incentives. The recently released study of congestion pricing identified many of these contingencies, and I think the next step is to talk to folks from these communities about how best to structure exemptions or discounts to protect vulnerable communities when we enact a policy. If it is to be an effective strategy to reduce traffic, we must continue to build infrastructure for walking, biking, and public transit.

Absolutely, specifically a Cordon or Area Pricing Program. The Seattle Department of Transportation has done an exemplary job laying out the research and options in its Phase 1 Summary Report. The objective is clearly reducing congestion while mitigating impacts on vulnerable communities. I will follow the lead of this report which leverages Seattle's Race and Social Justice Toolkit, while keeping in mind the objective of moving people and freight throughout Seattle.
Alex Pederson (District 4)
Endorsed by the Chamber PAC, Alex Pedersen skipped our questionnaire and the transportation forum we cosponsored with MASS. He's a hard pass on decongestion pricing, as we are on him.
Congestion pricing is an interesting and innovative tool to reduce emissions along our rich transportation spine. I am still examining the racial and equity impacts on labor, immigrants, families, disenfranchised communities, and people living with disabilities. Congestion pricing should focus on congestion, emissions, equity, and reinvesting revenue into more transportation choices for all of Seattle.

I am concerned. London is a different situation because it is a highway and so I am not sure about the safety numbers. Congestion sucks and is bad for the environment but it is very good at slowing traffic and downtown is where many of our most vulnerable pedestrians congregate. I want to see more data from NYC if possible because there is an argument that it should cost the same to get downtown on the bus or streets, but I am worried about anything that makes courts and elected officials less accessible.

When I was student body president at the UW, I helped bring the U-PASS universal bus program tocampus. My motivator was to make transit affordable and accessible for every student so more people would take transit and rely less on driving, improve our air quality and lower our carbon footprint. My support for buses is the primary reason I ran for the city council 20 years ago. Charlie Chong was considered too popular to beat, but he said some disparaging remarks about buses which is why I ran against him.
My support for a reduced carbon footprint and funds for transit services continues today. I am open to considering congestion pricing. Perhaps the timing isn't ripe until residents have greater mobility options including transit. I am hearing from a substantial number of people in my district that they do not support it and that it would discourage them from driving downtown in the evening to frequent restaurants and entertainment. That's something we should be mindful of. Peak hours is an option so it's directed at morning commuters. Regardless, from my experience, it will no-doubt be controversial at the beginning, just like the U-PASS was, but after time, I suspect our community will come to embrace it. To ensure equity, we should use a sliding scale for commuters based on income and type of driver with different structures for freight, delivery vehicles, work vehicles, carpools, and standard commuters. If drivers utilize a "Good-To-Go" pass, it enables us to introduce a sliding scale payment structure.
Yes. We should consider the consequences of having spent a century designing a city for cars, then abruptly charging people to use it that way. Most importantly, whatever congestion pricing program that may be adopted must include exemptions and consideration for residents or workers that would be unduly burdened by such a flat tax. We must consider that congestion pricing will disproportionately impact many communities underserved by transit. We must remember that for some residents with disabilities, or with children in daycare, or with a second job across town, or with heavy tools or equipment they have to bring to work every day, etc., driving may be – for now – the only realistic option. Additionally, as the cost of housing in Seattle pushes city workers into communities further outside of our urban center, congestion pricing done wrong could become a "poor tax" on thost not wealthy enough to live where they work.
Dan Strauss (District 6)
Strauss did not return a questionnaire and best we can tell is a maybe on decongestion pricing.
Sergio Garcia (District 6)
Known for his Mussolini mustache and his Mussolini-lite policies, Garcia didn't return our questionnaire. He's a no on decongestion pricing but one of his main policy proposals is cracking down on jaywalking and crossing when Don't Walk is blinking with a big surge in police spending (supposedly alleviating congestion).
I am open to considering congestion pricing downtown if the funds generated go directly towards funding transit and infrastructure projects, and if there are adequate exemptions for low income households that have no choice but to drive. Of course I would also need to see the data and get input from experts and the general public before making a decision.
At this time I do not support congestion pricing. Until we have a comprehensive grade separated rail-based transit system, I do not believe we are providing a sufficient alternative to driving to warrant the imposition of a regressive congestion pricing scheme. I do support in the long-run applying such a program once we have realized a more extensive light rail network, and using all the revenue generated to subsidize transit fares. But, as of this writing, that time is far off
No. This is another tricky question. I would support this if it is supported by evidence and clear data. Who would be impacted by a congestion price? Amazon coders or the janitors servicing the buildings where they work? We cannot afford to institute another regressive tax that disproportionately affects working people who need to drive to work due to our lack of a fully comprehensive and accessible public transit system. However, we equally cannot afford to wait and do nothing to decrease our carbon emissions and must act quickly to find the best possible solution that works for workers and the environment.
There are also significant political constraints to analyze — we cannot afford another backlash that will stall other priorities, like tackling our homelessness crisis or expanding transit. That means further study on how a congestion price would work to ensure it is not another regressive tax. Price fluctuations during peak and shoulder times, an income-based pricing system so lower income folks are not overly-burdened, and keeping all revenue transparent to taxpayers and going only towards transit and not Councilmembers' pet projects.
Evan Williams (District 7)
Williams didn't return our questionnaire and is reportedly a maybe on decongestion pricing.
Preeti Shridhar (Seattle Port Commission Position 2)
Do you support tolling Airport Drive to reduce private vehicle use at the airport?
I would support tolling on the drive, if other measures do not prove successful. For example, parking garage rates could reflect "demand pricing" and lead to a reduction in private vehicle use. I would also want to consider how "private vehicles" like Uber and Lyft cars would be accommodated. Another consideration is the rapid transit service to the airport. If you live near a light rail station that works, but what about those who don't? Is that a hardship for them? I would need more information to make a good decision, but I support the principle of reducing private vehicle use at the airport.
Sam Cho (Seattle Port Commission Position 2)
I do not support tolling. I believe tolling has been abused to serve as a source of revenue rather than used to disincentivize drivers. We should instead be focusing on mass transit and light rail.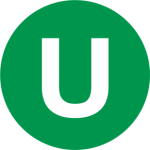 The Urbanist was founded in 2014 to examine and influence urban policies. We believe cities provide unique opportunities for addressing many of the most challenging social, environmental, and economic problems. We serve as a resource for promoting urbanism, increasing political participation, and improving the places we live. The Elections Committee consists of community volunteers and staff members of The Urbanist and is a standing body representing the political values of our organization.