With news that novel coronavirus (COVID-19) is spreading within King County and has already claimed five lives, local agencies are stepping up efforts to contain the spread. Over the weekend, King County Metro and Sound Transit announced they were intensifying cleaning of their buses, vans, and traincars and would pull unsanitary transit vehicles out of service. They also urged passengers to wash their hands regularly, to cover sneezes and coughs, and to stay home if they're sick.
"We want to reassure the public that King County and Metro are actively tracking this public health crisis and coordinating with experts at Public Health and the state Department of Health," Metro spokesperson Jeff Switzer wrote on the Metro Matters blog.
"At this time, transit service will continue to operate as scheduled," Switzer continued. "Metro crews are cleaning buses daily, and in the event of an unsanitary condition, our continuing practice is remove a bus from service to conduct a thorough cleaning and disinfecting before it returns to service."
Sound Transit likewise was stepping up sanitation efforts.
"Crews are putting focus on cleaning vehicles and facilities more deeply and frequently, and removing any vehicle from service until it is disinfected when there is a biohazard," Sound Transit wrote on its blog. "If you see something that needs attention please alert a transit employee. You can call or text our security office 24 hours a day at 206-398-5268. Our cleaning will put particular focus on 'high touch' areas like handrails, escalators, elevator buttons, etc."

The agencies also stressed personal hygiene to help prevent the spread of COVID-19.
"If you are experiencing symptoms of the virus, it is essential for the health and well-being of the community for you to please stay home or telework, cover all coughs and sneezes, avoid touching parts of your face to avoid picking up the virus and wash your hands frequently," Switzer said in his release (emphasis his).
Sound Transit echoed the hygiene advice and encouraged passengers to avoid others exhibiting symptoms.
"Health authorities are also emphasizing the effectiveness of 'social distancing'– staying away from others when possible, especially those with potential symptoms," Sound Transit said in its statement. "We all know that can be difficult on transit, but remember it's not rude to get up and move if you need to."
On Saturday, Governor Jay Inslee declared a state of emergency due to the outbreak. The City of Seattle and King County joined in the emergency declaration today.
"We have moved to a new stage in the fight to contain and mitigate this outbreak. King County is aligned and organized behind this common mission, with Public Health – Seattle & King County as our lead agency," King County Executive Dow Constantine said. "We will direct all available resources to help cities, health-care facilities, businesses, and families continue life as normally as possible. But our best strategies depend on millions of residents actively following established disease prevention guidelines."
It's possible COVID-19 has been quietly spreading since the first reported case in the United States on January 19th based on reported genetic sequencing evidence that suggests local cases are genetically linked to that original Snohomish County case. This was the theory advanced by University of Washington researcher Trevor Bedford in a Twitter thread. However, transmission still appears to be limited.
"Health authorities have emphasized that so far widespread transmission of the virus is not occurring, but are planning response measures for the scenario of more cases," Sound Transit said in its statement.
Update: Snohomish County-based Community Transit announced similar cleaning measures today. Community Transit said they would sanitize high-touch areas on a weekly basis. Additionally, Executive Constantine specified that King County Metro would do more frequent cleanings of high-touch areas.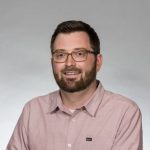 Doug Trumm is publisher of The Urbanist. An Urbanist writer since 2015, he dreams of pedestrianizing streets, blanketing the city in bus lanes, and unleashing a mass timber building spree to end the affordable housing shortage and avert our coming climate catastrophe. He graduated from the Evans School of Public Policy and Governance at the University of Washington in 2019. He lives in East Fremont and loves to explore the city on his bike.