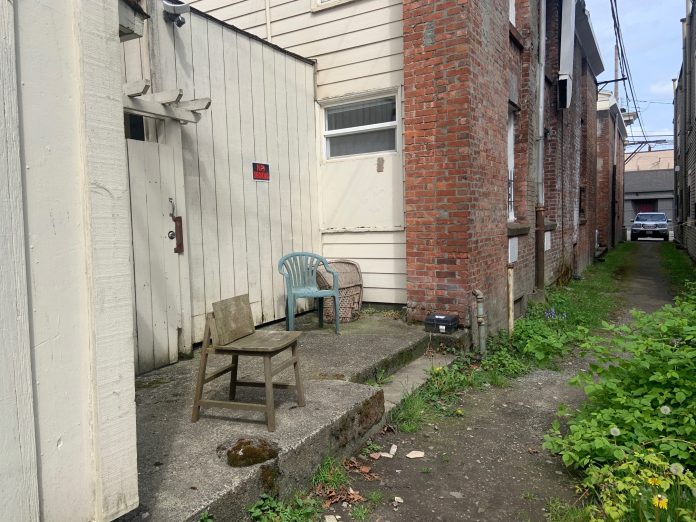 Seattle has at least 263 miles alleys winding across the city. Of these, an estimated 144 miles are improved or paved alleyways, while an additional 119 miles are classified as unimproved or covered by gravel and grass. That is a lot of publicly owned land that could be utilized in so many different ways. Green stormwater infrastructure, pedestrian and cyclist friendly pathways, patio space for cafes and restaurants, the possibilities abound. To feed your imagination, I recommend taking a look at the the Seattle Integrated Alley Handbook.
A little known fact: According to the Seattle Department of Transportation (SDOT), paved alleys are considered to be part of the City's street system and are maintained by the Seattle, but unpaved alleys are not.
In practical terms, this means that the City will make some repairs to paved alleys, but it will not provide maintenance, repairs, or improvements to unpaved alleys. Adjacent property owners do have the right to pay out of pocket for alley maintenance or improvements, but first they need to apply for and receive a Street Improvement Permit.
SDOT also cautions that funding is limited to pothole repairs for paved alleys in the event that the alley is damaged "to the extent that there is a safety or mobility problem." No funding is available for more extensive repairs.
As a former resident of two alley-facing apartments, one in Capitol Hill and another in the University District, I found this information to be surprising. In both of my former living situations, a disruption to the alley's mobility access could have made my life a real headache. I wonder how many residents of alley-facing buildings are savvy to the precarity of their situation?
Take a moment to enjoy readers' photos of alleys both paved and unpaved below. Once again, a big thank you to those of you who shared your photos!
This newly built duplex is situated on an alley behind a small single family home in the Bayside neighborhood of Everett just north of downtown. (Photo: George Newhall)

A doored alcove in the alley between 19th Ave E and 20th Ave E / E Highland St and E Prospect St in Capitol Hill. (Credit: Kelsey Timmer)

If you look carefully, you can spot a King County VanPool vehicle in this Maple Leaf alley. (Credit: Maria Sandercock)

A recycling and garbage area located in an alley between 19th Ave E and 20th Ave E / E Prospect St and E Aloha St in Capitol Hill. (Credit: Kelsey Timmer)

Alley just east of SR-99 in Fremont. (Photo by Doug Trumm)

Midrise to the right, low-rise to the left in this Fremont alley. (Photo by Doug Trumm)
The Urbanist's Scavenger Hunt #3: Pocket Parks and Parklets
While out on afternoon walk in Leschi with my two dogs, I came upon a small park facing Lake Washington that I had never seen before. Dubbed the Leschi-Lake Dell Natural Area, this small green space, which one visitor described online as a "mouthful of a park," was preserved due to the enamorment of none other than John Charles Olmsted, creator of some of Seattle's (and the entire country's) most famous parks. In his 1903 report to the City, Olmsted wrote that the site offered "one of the finest view points along the west shore of Lake Washington….Even if no parkway or large park is laid out in this locality, there ought, at least, to be a few acres secured so as to preserve this remarkably fine view." 
The eventual transformation of the site into a "pocket park" can probably be attributed to the ravine that slopes down from the viewpoint; development would have been difficult on such a steep landscape.
According to the American Planning Association (APA), pocket parks–often quaintly called "vest pocket parks" first arrived in the United States in the 1950s as a post-WWII export from Europe. Constructed on empty lands or irregularly sized parcels of land, over the last 70 some years, pocket parks have become an important part of many American urban park systems, including Seattle's.
So what exactly defines a pocket park? Size is the major factor; however, there seems to be some disagreement on how small a pocket park must be meet the categorization. Several groups, including the Cultural Landscape Foundation, describe pocket parks as typically less than three acres, while according to the National Recreation and Park Association's definition the pocket park is closer to a diminutive quarter-acre in size.
There seems to be more agreement around the fact that pocket parks are usually maintained for recreational versus natural uses, although in the case of viewpoints, those lines can be blurred. Often found in densely developed areas, pocket parks can insert a bit of greenery and open space into an urban environment.
Whether you use three acres or a quarter-acre as the metric, there are many pocket parks stashed across Seattle's neighborhoods. In fact, many articles have been published on Seattle's pocket parks.
Your mission this week is to email me (natalie@theurbanist.org) with your photos of pocket parks, whether they be new discoveries or beloved neighborhood treasures. Remember digital exploration using Google Maps is fine, and submissions from outside of Seattle are welcome too. Happy exploring!

The featured photo is of a little patio tucked into an alley between 19th Ave E and 20th Ave E / E Roy St and E Mercer St in Capitol Hill. (Credit: Kelsey Timmer)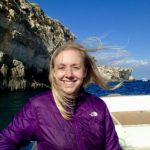 Natalie Bicknell Argerious (she/her) is Managing Editor at The Urbanist. A passionate urban explorer since childhood, she loves learning how to make cities more inclusive, vibrant, and environmentally resilient. You can often find her wandering around Seattle's Central District and Capitol Hill with her dogs and cat. Email her at natalie [at] theurbanist [dot] org.