Being evicted for nonpayment of rent won't really be a thing for Seattle tenants in 2020–at least if tenants assert the rights they won at city council today.
Council President M. Lorena González introduced the emergency ordinance extending the eviction moratorium, which Governor Jay Inslee enacted and Mayor Jenny Durkan affirmed, a further six months past its June 4th expiration date. As an emergency ordinance, it needed seven votes, and it passed unanimously with nine.
Councilmember Alex Pedersen attempted to add a series of amendments, most notably a small landlord exemption, but was decisively repelled by his colleagues in a 8-1 vote. Pedersen introduced a similar amendment that likewise exempted landlords with four or fewer rental units back in February when the Seattle City Council passed a landmark three-month-long winter eviction moratorium in effect annually from December through February starting this year. Pedersen's carve-out prevailed in February, but not this time.
Councilmember Andrew Lewis articulated the case why he supported the small landlord exemption then but not now, saying a temporary emergency ordinance tailored to the present public health emergency and economic crisis was a different animal. In such a precarious environment, he weighed protecting tenants from eviction and homelessness as more essential than protecting landlord cashflows. Councilmember Dan Strauss, who made a similar flip, echoed the sentiment.
Councilmember Kshama Sawant disputed the difference, saying they shouldn't have included the exemption in either bill as it places too great of a burden on tenants to gather information on their landlord and then defend their legal rights. Councilmember Lisa Herbold noted she got it wrong in February claiming the City could easily determine which landlords have more than four units. The City doesn't keep such data on landlords, and LLCs may conceal ownership.
Since the winter eviction moratorium goes into effect in December, tenants will not face eviction for not paying rent until March 2021–although the winter ban's small landlord exemption may rob some of that protection a few months earlier. Since Seattle's emergency eviction moratorium went into effect in mid-March, this means tenants will be protected nearly a full calendar year.
Mayor Durkan has yet to issue a statement on the city council's moratorium extension vote, although she did highlight the fact she has supported Governor Inslee's statewide eviction moratorium through June 4th. Since it's an emergency ordinance, it will need her signature to go into effect despite being passed unanimously by the city council. Mayor Durkan lobbied against the winter eviction ban, but ultimately didn't bother vetoing the unanimous legislation.
While the eviction moratorium represents significant relief for tenants, it will also be temporary relief without some form of rent forgiveness or subsidy. Rent will still ultimately be due on the other side of the moratorium. Given the economic recession, tenants who've lost their jobs or seen hours slashed may find themselves in significant housing debt and end up with an eviction on their record marring their future housing prospects. That's why it will be imperative the federal government pass a housing relief package–perhaps augmented by a state relief package. Renters could also sorely use stronger enforcement of tenant protections and greater access to legal aid, which the government leaves almost entirely up to nonprofit sector–and private attorneys for those who can afford them.
The moratorium bought tenants and policymakers some time, but more work is still needed to avert a future housing meltdown. Representative Ilhan Omar (D-Minneapolis) introduced in the U.S. House a bill canceling rent and mortgage payments (for primary residences) from federal coffers, as I noted in coverage of Governor Inslee's rent freeze. But it will require Republican support to pass–or a major shift in political power this November.
It's a brave new world. Perhaps our existing eviction system is something we resign to the past. With evictions mostly paused for a year, it's something to think about.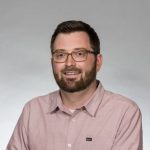 Doug Trumm is the executive director of The Urbanist. An Urbanist writer since 2015, he dreams of pedestrianizing streets, blanketing the city in bus lanes, and unleashing a mass timber building spree to end the affordable housing shortage and avert our coming climate catastrophe. He graduated from the Evans School of Public Policy and Governance at the University of Washington. He lives in East Fremont and loves to explore the city on his bike.