As we enter month three of life in a pandemic in Washington, planners, and community organizations are grappling with how to adapt our engagement work when in-person conversations are no longer feasible. What kinds of community engagement is possible during a pandemic? Is it possible for community engagement to be equitable under these circumstances? Should planners change their priority projects to respond to the crisis?

In this month's Wonkabout Washington, we'll try to untangle some of these questions, learning from experts all over the country.

GMA and community engagement

The Growth Management Act requires cities and towns to prepare public participation plans and implement them. These set out the processes the local government will use to obtain public ideas and comments on comprehensive plans, development regulations, and amendments to plans and regulations. The public participation plans must meet certain standards. One is that the public participation program must identify procedures providing for early and continuous public participation in the development and amendment of comprehensive land use plans and development regulations implementing such plans.

What's new with Covid-19

Nelson\Nygaard, a national transportation planning firm, has put together a list of Principles For Equitable Public Outreach & Engagement During Covid-19 and Beyond. Central to their process: identify core values of the project before coming up with tools for public engagement. How will input gathered impact outcomes? Which communities are highest priority for community engagement, with a focus on most vulnerable communities? 

Typically, best practices would call for doing this type of engagement in person, "meeting communities where they're at." But under a statewide stay-at-home order, that engagement is no longer possible. Especially when dealing with marginalized communities, planners also shouldn't assume that engagement can automatically move online. The Washington State Broadband Office announced the launch of 100 new public wi-fi spots across the state to bridge the digital divide but many rural or low-income communities will still lack reliable internet access. For that reason, Nelson\Nygaard notes that online only tools "can yield a less diverse audience, often excluding non-native English speakers, people who are less comfortable with technology, people living with disabilities, and people without access to reliable internet services."

In a webinar hosted by Nelson\Nygaard last Wednesday, Yanisa Techagumthorn of Nelson\Nygaard noted that analog tools for engagement can be just as effective as digital tools, whether using mailers or posters or doing an old-fashioned phone bank. And Zack Accuardi of the Natural Resources Defense Council gave the example of a telephone town hall in San Antonio attended by more than 2,000 people–far more than could be engaged in an in-person event. Yet, unfortunately, some of these analog tools are unidirectional, effective in communicating information to an audience and ineffective at gathering meaningful feedback.

That's why some planners and policymakers are questioning whether meaningful and equitable public engagement is even possible right now.

Should projects even move forward during a pandemic?

Monique G. López, founder and social justice planner at Pueblo Planning, argues that it's impossible and irresponsible for planners to continue with projects as if it were "business as usual." In her blog post, Our Role as Planners During a Pandemic, López worries that proceeding with engagement via Zoom or Facetime "ensures the continued exclusion of those who have always been excluded (low-wealth, people of color, unhoused, indigenous, elderly, disabled, etc.) and those who are most vulnerable to the impacts of any planning, policy, or design decisions." She argues instead of normalizing life under a pandemic, it's time to "radicalize the systems that we operate in and use our skills to effectively mobilize in moments of crisis." 

What would radicalizing look like? According to López:

We should be focusing our efforts on helping to conduct needs assessments block by block and use this information to develop rapid response plans that provide information to the agencies and institutions that can immediately respond to community needs. 
We should be helping provide tools to community members so that they can connect with their own neighbors and develop hyper-local (i.e., street or block) resilience plans so that they are better connected to one another and are able to share resources and skills and provide extra assistance to those that are most vulnerable to COVID-19.
The Untokening Collective similarly has bold visions for how planners should respond to a pandemic. Their list of "Mobility Justice Responses to Covid-19" includes:
Redirect mobility planning staff to meet essential needs for vulnerable communities;
Make public transit and para-transit free;
Center those most in need in any transportation improvements and connect them with services such as food distribution and medical care; and
Support efforts to release those immobilized in jails and detention centers .
Case study: Algona, King County

Algona is a small community in south King County. Past practices at the Boeing Auburn Fabrication Site resulted in the release of a degreasing solvent called Trichloroethene (TCE) into the soil and groundwater, from 1960 to 1990. Since the time of the release, the contamination spread northwest into a residential corner of Algona and a part of neighboring Auburn. The Washington State Department of Ecology oversees the Boeing Companies cleanup process under the state cleanup law (Model Toxics Control Act or MTCA). MTCA also requires Boeing to pay for the cleanup.  

For the last several years, Futurewise has been working in Algona to educate the community about the toxic flume and in the last two months, we've adapted our engagement work to a post-Covid reality, using a mix of digital and analog tools. We're recording educational videos for local classrooms, ensuring that we have caption options for different languages. Additionally, all links to our website include a link to translation services. On the analog front, we're developing flyers to post in different parts of the community and for neighbors to share with each other.

Our hope is to create a web of opportunities to connect with Futurewise while adopting a degree of humility given the various pressures people are facing right now. "We're available but not in your face" as Livable Communities Coordinator Cameron Steinback put it in last week's webinar. And as we adapt to our new normal, we'll continue to refine our engagement strategy to ensure equitable participation from Algona residents.

More resources for equitable public engagement: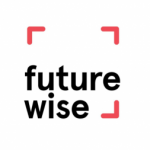 Futurewise works throughout Washington State to encourage healthy, equitable, and opportunity-rich communities and to protect our most valuable farmlands, forests and water resources through wise land use policies and practices. Founded to help support implementation of the first-in-the-nation Growth Management Act, we focus on directing equitable growth into our urbanized areas and preventing the conversion of wildlife habitat, open space, farmland, and working forests to subdivisions and development.