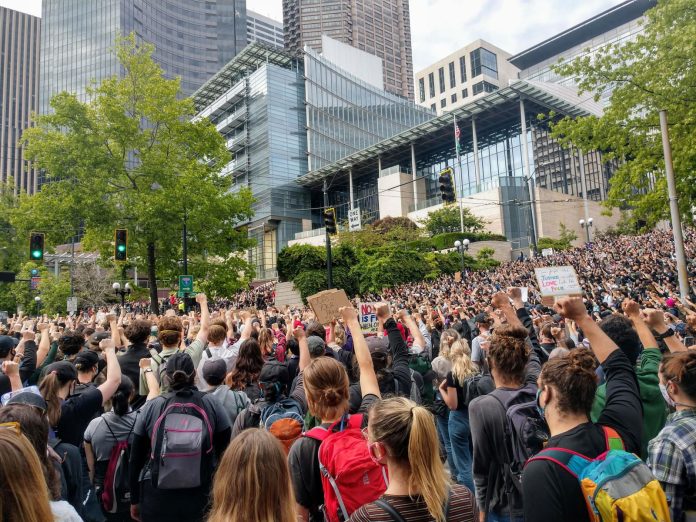 George Floyd's murder was the tip of the iceberg when it comes to police murders. Despite efforts by Mayor Jenny Durkan and the Seattle Police Department (SPD) to frame this as a Minneapolis problem, police violence is very much a local problem, too. Seattle police have killed 30 people since coming under federal consent decree in 2012. Che Taylor, Charleena Lyles, John T. Williams, Tommy Le, Shaun Fuhr. All killed by police in our region.
The Urbanist editors, writers, board of directors, and executive director all stand united in our support for the Black Live Matter movement and the protests that have swept the our region, the nation, and the world. We as a community and as individuals must deal with the legacy of slavery and Jim Crow that continue to permeate our society at all levels.

Urbanism and urbanists must take the Black Lives Matter movement to heart. An urbanist advocacy that does not center Black and Brown voices and does not advocate for an inclusive city is not a movement with a future. The housing, mass transit, and public spaces that we advocate for must be accessible to all people, regardless of race, without fear.
The cities we love must be built to include and welcome all people. Black and Brown people must be free to run, walk, and linger in our streets without fear of abuse or death. People must be able to protest in our public spaces without the threat of violence, chemical weapons, or arrest. We must question who has a right to the city, who has a say in their future, and who they are being built to serve.

Change must start at home including our state and local government. While it's nice to see small concessions in response to pressure from protesters, the response has been inadequate. Local authorities ended the nightly curfews, belatedly ordered cops to stop covering their badge numbers and name tags, rescinded the request to end federal oversight of SPD, and Mayor Durkan called for a 30-day ban on the use of tear gas. Baby steps–and some of these promises already appear to be broken as tear gas is being replaced by mace canisters and pepper spray-loaded blast balls, and some officers continue to obscure name tags and badges.
We also need to get beyond baby steps. We urge leaders to respond to protesters' substantive demands:

Defund the Seattle Police Department;
Fund community-based health and safety programs; and
Drop all charges against protesters.
Seattle's leaders should pledge support and promise a nonviolent police response to the statewide General Strike and Silent March on Friday, June 12th, called for by Black Lives Matter of Seattle-King County. But the action should not stop there. We can't just talk about funding. We need to do something about it. For too long, America has invested far too much in its police forces and far too little in its social programs. At what point did we decide to become a society that prioritized surveillance, incarceration, and punishment over fostering equitable, healthy, and safe communities?
In her excellent article, "Defund the Police" in The Atlantic, writer Annie Lowry lays out the powerful statistics that lay behind the protestors' calls to slash police force budgets.
A thin safety net, an expansive security state: This is the American way. At all levels of government, the country spends roughly double on police, prisons, and courts what it spends on food stamps, welfare, and income supplements.

Annie Lowry, "Defund the Police," The Atlantic
In 2020, Chief Carmen Best proposed a $409 million budget for the Seattle Police Department, representing an increase over the 2019 police expenditure of $363 million. To put these numbers in context, in 2019 Seattle's general fund budget (excluding City-run utilities) was $1.3 billion, meaning that about 28% of the City's discretionary budget is being spent on policing. Chief Best's request would take policing toward a whopping 35% of the budget, as other items have budget cuts to make up the difference. At the same time, the City spent only about $195 million on all Human Services, which includes programs to end homelessness and increase public health in addition to others.
If you feel like those expenditures do not align with your priorities, you are not alone. But apart from voting, what can Seattleites do to ensure the City's spending upholds community values? The Center for Popular Democracy advocates for participatory budgeting as a means by which communities can regain control over how money is spent, and it is possible that such a shift would have transformative impacts on government investments in Seattle and other cities across the country.
Change must also include White-led groups within our advocacy community, including The Urbanist, examining ourselves and how we can better combat racism. While we have recognized some of our shortcomings and made small steps to reform, it is not enough. We commit to continue challenging ourselves and our organization to be more inclusive and ensure that our advocacy and coverage includes the voices and perspectives of people of color.
We will work to build solidarity with Black people and all people of color in the fight to dismantle White supremacy and racism. In service of that goal, we will seek out opportunities to partner with anti-racist and POC-led organizations for our event and advocacy work. Dismantling racism in our society will be a focus of our coverage.
All cities in America must rise up and join hands to solve the problem of police brutality and systematic racism.
Eric Garner. Sandra Bland. Michael Brown. Shantel Davis. Atatiana Jefferson. Laquan McDonald. Tony McDade. Pamela Turner. Korryn Gaines. Trayvon Martin. Tamir Rice. Walter Scott. Breonna Taylor, Ahmaud Arbery, and George Floyd. All murdered because of White America's failure to address racism that has pervaded all of our institutions and especially our criminal justice system. We either stand in the gap to stem the tide or let White silence permit more violence and murder.
The editorial board consists of senior reporter Natalie Bicknell, senior editor Ryan Packer, and Doug Trumm. The board of directors is listed on our staff page.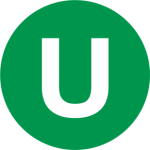 The Urbanist was founded in 2014 to examine and influence urban policies. We believe cities provide unique opportunities for addressing many of the most challenging social, environmental, and economic problems. We serve as a resource for promoting and disseminating ideas, creating community, increasing political participation, and improving the places we live.