The Urbanist Elections Committee invited candidates in the Seattle metropolitan region to fill out our questionnaire and participate in our endorsement process. We based our endorsement decisions on the responses and follow-up interviews.

Below is the response by Cindy Ryu, who is running in State House District 32, Position 1.
What lessons about government revenues and fiscal priorities from the wake of 2008 would you apply in responding to the Covid-19 crisis? (200 words or less)
Lessons we learned from the Great Recession include any programmatic cuts must be done with precision and not a buzz cut. We have immediate needs thru June 30, 2021 and then we will have more time to plan for the next 2021-2023 budget cycle but I don't foresee a full recovery even beyond then. We will seek federal funding, but we must give local governments more flexibility in how they use existing funding sources and relief for the 1% lid which preceded even the Great Recession.

Would you vote for a bill that ends the ban on rent control in Washington? Why or Why not? (50 words or less)
No. I am concerned about depressing the supply side of affordable rental housing with rent control. I support limiting rent increases to reasonable year-over-year rates. I also support increasing the absolute # of affordable housing units, both rental and owner-occupied in Washington State to relieve the pressures on competition for rental units driving the most vulnerable into homelessness.

What role do you see the state playing in enacting land use reform, and what should that reform prioritize? (200 words or less)
The state can set minimum standards such as density, allowing ADUs, and socialization of certain costs such as utility hook up fees to increase production of affordable dwelling units. I also support innovative approaches to homeownership, such as owner-occupied homes on trust-owned lands.

What should be the major components of a climate package? (50 words or less)
We need to reduce emissions from the transportation sector and put some sort of a price on carbon pollution.

What should be the top strategies for the state to fix the cycle of segregation, disinvestment, gentrification, and unaffordable housing in our cities? (200 words or less)
I co-sponsored HB 1783 establishing and funding of an Office of Diversity and Inclusion which would have created an "equity lens" for state agencies' operations. Strategies include incentives to create mixed income rental and ownership units, allow bonding of revenue such as lodging tax revenue (HB 2110) for affordable housing, services and homeless youth.

What's your roadmap to fixing educational inequities in Washington state? How can Washington state comply with its constitutional duties regarding education? (200 words or less)
We need to continue reduce class sizes, increase funding for DD students, and increase counselors in schools. We need to reform our regressive tax structure in order to do that long term.

Do you think Washington state should have an income tax? If yes, what is the legislative path? If not, would you pursue any tax reform? (100 words or less)
Yes. 10 years ago when I proposed considering a tax indexed to profits rather than business volume, the automobile dealers were hesitant. Now they are asking for us to take a hard look at our regressive scheme so that they can stay in business and paying taxes based on profits even during lean times. The path is start with capital gains then some sort of an income tax or tax indexed to profits.

While California and Oregon have passed a clean fuels standard aiming to meet their climate goals, Washington did not, as the bill stalled out last session. Would you vote for it? If not, what is the route to meeting our climate goals? (150 words or less)
Yes. I have been an ardent support of the bill.

What percentage of the state's transportation budget should be for alternatives to cars, such as transit, biking, and pedestrian infrastructure? (100 words)
I don't have a hard %, but I have supported increased transit, biking, and ped infrastructure at both the local government as City Councilmember & Mayor of Shoreline and in the Legislature the past 10 years.

What should be a higher priority: electrifying personal vehicles or reducing the number of trips made in personal vehicles? Explain how to achieve your priority. (50 words).
Reducing the number of trips made in personal vehicles, because electric vehicles still take up road capacity. We waste time and energy in congestion and have very limited capacity to increase lane miles. I support tax based on miles driven.
The Urbanist Elections Committee's Take: Vote Ryu
Read our full endorsement here.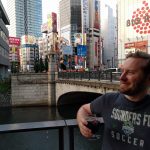 Owen is a solutions engineer for a software company. He has an amateur interest in urban policy, focusing on housing. His primary mode is a bicycle but isn't ashamed of riding down the hill and taking the bus back up. Feel free to tweet at him: @pickovven.