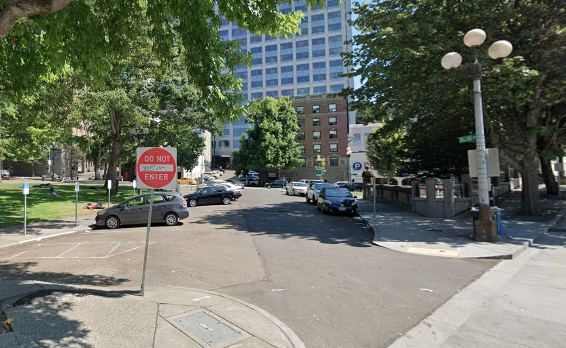 The Seattle Department of Transportation (SDOT) is moving ahead with a 4th Avenue protected bike lane in Downtown Seattle, a project that had been put on hold two years ago by Mayor Jenny Durkan. The department plans to build the first segment of two-way protected bike lane between Pine and Seneca Streets in the next few months, with an extension all the way to Vine Street in Belltown planned next year.
But we didn't know how the lane would connect to existing bike infrastructure on the south end of downtown. 4th Avenue south of Main Street is one of Seattle's busiest bus corridors, so the question of how space could be carved out for a protected bike lane is a crucial one.
This week an update to the project website reveals the answer: the City won't bother trying to make space on 4th Avenue S at all. Instead the only other planned north-south bike route through central downtown will jog back to 2nd Avenue via an obscure little street next to City Hall Park: Dilling Way. The Basic Bike Network advocates have rallied around called for the protected bike lane to extend to Jackson Street in order to better connect to Southeast Seattle.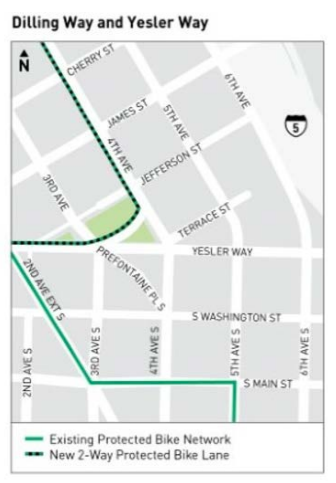 Dilling Way is a tiny stub of a street connecting 4th and 3rd Avenues and basically functions as a small parking lot for the King County Courthouse. Rather than fulfill the clear directives of the 2014 Bicycle Master Plan, which laid out multiple ways to access a north-south route through downtown, we are giving up and just connecting to 2nd Avenue.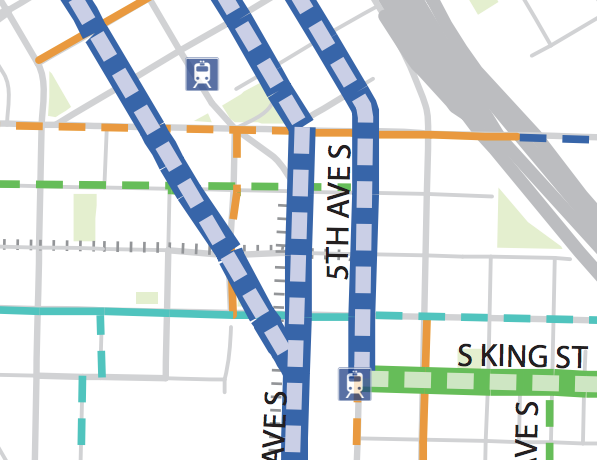 The primary driver of this decision is what's cited as "substantial delay" that would be caused to buses if the protected bike lane was routed directly down 4th Avenue to connect to the existing bike lane on S Main Street. Even though a 4th Avenue route would also have the most gentle grade of all the options studied, it apparently is off the table–for now. Plus, a 4th Avenue route might not impact bus travel times as SDOT seems to fear, particularly if bus volumes decrease as the light rail network gets built out.
The other option seriously considered would have routed people biking up S Washington Street. This route would add a nearly 9% grade.
This routing decision has echoes of the 2018 plan to connect the 2nd Avenue bike lane to the International District. Originally, the route was going to feature a steep climb up to 6th Avenue S–way out of the way of where most people using the route would be heading. After push back on that idea, prompted by reporting here and elsewhere, the route was changed after all and space was found on 5th Avenue S.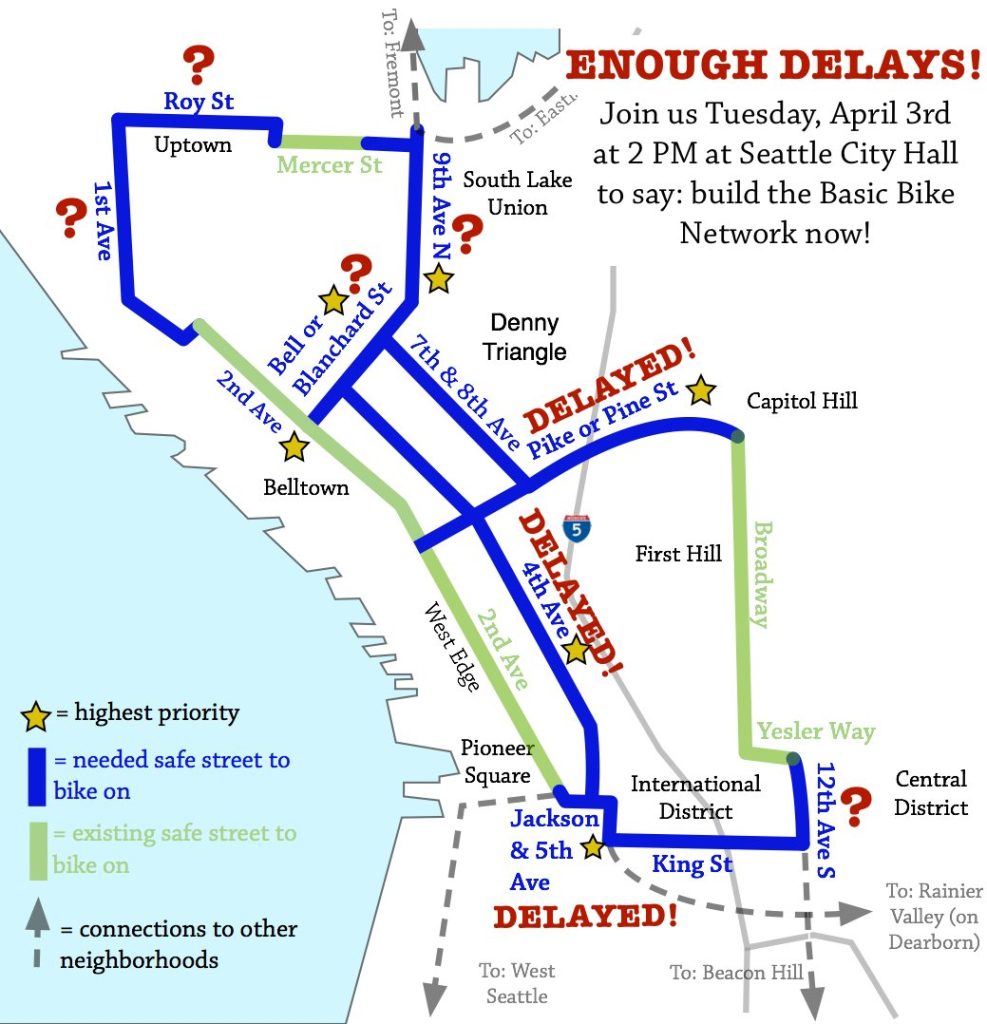 It looks like going back to the drawing board is in order for this connection as well. 4th Avenue will absolutely not work as a bike route through Downtown Seattle if its southern connection involves a hard-to-find alley that just dumps you onto 2nd Avenue.
The email address for project feedback on this is CCBike@seattle.gov.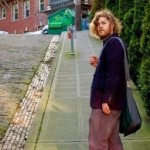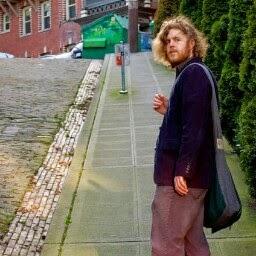 Ryan Packer lives in the Summit Slope neighborhood of Capitol Hill and has been writing for the The Urbanist since 2015. They report on multimodal transportation issues, #VisionZero, preservation, and local politics. They believe in using Seattle's history to help attain the vibrant, diverse city that we all wish to inhabit. Ryan's writing has appeared in Capitol Hill Seattle Blog, Bike Portland, and Seattle Bike Blog, where they also did a four-month stint as temporary editor.