If you haven't heard by now, Council President M. Lorena González is running for mayor.
González is a known quantity in Seattle government and governance. She's currently serving a second term in an at-large council position, races she won with more than 70% of the vote (expect a scramble of candidates to run for her now open seat). Before that, she spent a decade as a civil rights attorney, sometimes taking on the police department of the city she would later help run.
But González is also grounded in her childhood experience as a migrant farmworker working in the fields of central Washington with her family members. Even now, family is never far away–her septuagenarian mother-in-law lives in the same building as González, her husband and their one-year-old daughter. She wields that maternal experience when talking policy too, arguing for more–and cheaper–childcare and paid parental leave so that it wouldn't take a pandemic to allow her daughter to have both parents home in a formative time (even if working from home with an infant takes some doing).
The Urbanist sat down via video chat with González to talk about her motivations for office and policy.
---
The Urbanist: How did you come to decide that you wanted to run for mayor? And specifically, how has your personal life experience shaped that decision as well as your experience within government and understanding how city processes work? What levers do you want to shift as mayor that you don't currently have available to you?
González: This city is a city that I fundamentally believe in.
It's a city that I have, in lot of ways, grown up in and become an adult in. It's a city where I've chosen to raise my own family. All of that is because I just have so much hope and belief in Seattle and the people who live and work here. And so for me, coming to this decision was really about that. It was really about so deeply believing in this moment of many crises, so deeply believing that we have an opportunity here that could really help to transform the lives of so many people for generations to come.
I think that my experiences of growing up as a migrant farm worker, as somebody who earned her first paycheck at the age of eight in the fields in central Washington state, and as somebody who grew up in poverty, I have always shown up in spaces of power and privilege with those experiences. And that's what drives my work every day, is to represent working families, to represent limited English speakers and non-English speakers and to fight for racial justice. To make sure that every single policy issue I consider has a lens of racial justice has been something that has been directly informed by my own experience as a woman, a woman of color and the daughter of immigrants.
If I'm lucky enough to be elected by the people of the city of Seattle to serve as their mayor, I'm going to show up with those same human experiences every day to City Hall and to every corner of this city to make sure that those who have been harmed the most are the ones that we are centering in our policy making, and that we are rising to the occasion of what it means to have an equitable economic recovery, to what it means to end homelessness for our relatives living on the streets and suffering right now and how to make sure that we are in this moment meeting the greatest civil rights call that anyone in my generation has lived through.
I believe that's possible. It's going to be hard work. We are going to roll up our sleeves, come together, be willing to agree and disagree and be ready to push a bold, progressive agenda that is based on the deepest community needs.
The Urbanist: And what do you fundamentally see as the power in the role of the mayor in doing that?
González: If elected mayor, I'm going to come to that seat understanding that there's a coequal branch of government and that coequal branch of government is the Seattle City Council. And I will be ready on day one to continue to develop and build my relationships with councilmembers that I have worked very closely with for my entire career to build a shared vision and to implement a shared vision.
There are many good policies coming out of the City Council that have been shelved or that are not getting any traction. And as mayor, it is your obligation to make sure that you are implementing those policies and that you are working with the council on advancing solutions to the biggest problems facing our constituents.
The Urbanist: Are there policies that have been shelved that you most look forward to advancing?
González: I'm excited to make sure that we don't lose any traction on many of the policy issues that I think directly contribute to making us a world-class city, especially in the area of transportation and housing and internet access, for example. I'm a big proponent of municipal broadband. I've always been a big proponent of municipal broadband. I think this last year shows us why it's a mistake to not have a clear work plan on how to advance fair, affordable internet access for all in our city.
I think all of those issues are issues that, unfortunately, because of last year and the Covid response, have not received as much attention as they should. I think there's an opportunity here to make sure that we aren't losing track of things like building out our multimodal network. That includes bicycles and more sidewalks and all of that multimodal infrastructure throughout our city. To make sure we have an interconnected transit system is going to be an absolutely critical part of our equitable economic relief strategies moving forward. I'm excited to be able to look at things like that, as well as looking at issues related to our exclusionary housing laws and how that has impacted meaningful housing choice for people across the city, particularly for people of color.
The Urbanist: So when it comes to a multimodal system, what does that mean to you and what are some certain weaknesses that you would like to see fixed?
González: I'm an avid transit user. I was a much more frequent transit user pre-pandemic, but I've been very proud of the fact that several years ago I made the decision to no longer commute by single occupancy vehicle and instead commute by the bus or, in my unique case, by the King County Water Taxi and by foot and also by bike. To me, that's what a multimodal system means.
It means that you are able to have choice of which mode of transportation to take, when you want to take it. And the things that we know incentivize people to take public transit or anything that isn't a single occupancy vehicle is frequency of service and consistency of service and connectedness of that service and, of course, affordability. When I think about being a world-class city that I know we can be, we have to have not just those downtown-centric routes, we have to have east to west, north to south, and they have to be frequent and they have to be consistent in order to create incentives for people to want to get on that bus.
And in addition to bus routes, we need to make sure that we have truly protected bike lanes throughout the city to make sure that people see that as a safe and viable alternative to move around the city. And then the other thing I would mention in this space is we, right now, have and continue to have a huge opportunity to continue to build out our light rail system. We are we are being faced with some short-term impacts of revenue related to a rail system that is intended to last a generation. I think we've got to stay the course there to make sure that we are going to have that West Seattle to Ballard link expansion, and we should not be making decisions on short-term circumstances that will impact the long-term positive effects of staying committed to that light rail system.
The Urbanist: What strategies do you support for how and where to create density in the city without increasing gentrification and the displacement of vulnerable communities?
González: I'm really lucky that I had an opportunity to buy a small condo in West Seattle in an urban village that was accessible to me in 2011. If this same condo were on the market today, I would not be able to afford it. And that's sad to me because I want other people in the city of Seattle to be able to have access to ownership, if that's the right option for them.
I think that it's really important for us to take a look at our exclusionary zoning laws around housing and our restrictive zoning laws that only allow single-family homes to be developed in most parts of the city. And we need to do a racial equity analysis around that. We need to advance policies that will open up those zones to various housing choices for people throughout the city and in areas where there is ongoing gentrification and displacement.
We need to we need to focus our affordable housing levy dollars into those zip codes that are experiencing the highest level of displacement and gentrification throughout the city. Those are real dollars available for real projects. We need to prioritize those neighborhoods that continue to experience gentrification and displacement of communities of color and low-income communities so that we're creating those housing choices.
That's a supply issue. I want to be really clear that I don't think this is just a supply issue of housing. This is also about giving people a fair shot to have self-determination and economic empowerment. We have not invested in our communities of color, in our low-income communities and their ability to build wealth and to break the cycle of poverty. And so that means investing in people's education from very early on, in their health care and prenatal care, in access to childcare and in making sure that people have good, living wage jobs that don't require them to travel two hours to get to and from.
So those are upstream solutions of investments that we need to make in our communities that are at most risk of displacement and gentrification to prevent that housing instability from happening in the first place.
The Urbanist: How do you see that fight [over single-family zoning] playing out?
González: If I were elected mayor, there would be a lot of opportunity of collaboration with the city council to be able to pull together a cohesive, collective plan and vision for the city. We would, of course, have to engage a diverse set of views from community to advance those kinds of policies. But it is possible to do. I mean, the city of Minneapolis did it a couple of years ago, and they have literally created a road map for other cities to follow and emulate in order to begin the process of looking at how to create more housing choice throughout the city by addressing exclusionary zoning laws that restrict only certain kinds of housing in certain neighborhoods.
I think we've got to start somewhere. And the longer we wait to do that, the more gentrification and displacement we will continue to see in the inner city.
The Urbanist: So I don't think it's a secret that the pandemic is not going to be over tomorrow. And if the 2008 [economic collapse] and that disaster was any measure, we're going to be seeing vulnerable communities suffering consequences for a long time after. Are there ways that the City of Seattle can prevent that kind of pain from lasting as long as it did after 2008?
González: You know, I think there's probably a multifaceted way to approach what I think should be an equitable economic relief effort.
I think for small businesses and their workers, it's going to be about allowing innovation in that space, allowing things like street cafes and sidewalk cafes to be permanent in our city. To ensure that we continue to have this infrastructure in our neighborhoods that allow our small businesses to adapt their business model based on public health rules and economic restrictions is going to be really important.
I also think that for their workers, there's still a reality of loss of income and that's going to require direct cash assistance. And there is some help that we have done here at the City. I was proud to sponsor a hospitality industry worker relief fund for $2.5 million at the end of last year. That that is available to workers now. There was also $2.5 million of assistance to small businesses who also needed that financial assistance to stay afloat.
I think there are things that are going to have to stay permanent next year and throughout the next several years to allow people to not just sort of get past the breaking point, but to actually thrive. And I think the way we do that is to make sure that we're investing in our neighborhoods, to make sure that they're livable and complete neighborhoods that have walkable areas like our greenways or our Seattle "Keep Moving" and "Stay Healthy" streets.
All of these things that increase foot traffic, that directly impact a better economy are going to be really important strategies for continuing to have an equitable economic strategy.
The Urbanist: Does that vision involve you basically eliminating cars from any roads?
González: I think eliminating conflict of modes is really important just to the safety and success of closed streets. And I think that in this city, and many cities across the world, a lot of times we do pilot projects and there are about three months or two months and then nobody has enough time to adjust. And then we pull back on those pilot projects.
This is the longest pilot project that we've been forced to do on how streets closed to cars can actually work and be beneficial. So, I think the clearest example of that are the closure of streets for our "Keep Moving", "Stay Healthy" streets have been wildly popular throughout the city.
I think for me, making sure that we allow for street cafes and use of public space that has traditionally been used for cars for commerce is important to our economic relief. I think that requires making sure that we are looking at how to reduce conflict between modes of transportation. So to me, that does mean prohibiting cars from coming onto streets that we want to activate for commercial and recreational use.
The Urbanist: And obviously, you just had to shepherd through two very difficult budget processes. A big part of that were based in this racial justice moment that we're in and calls to defund police. Where do you see that work progressing if you become mayor?
González: Before I came to City Council, I was a civil rights attorney. I worked as civil rights attorney for 10 years. And most of my cases involved representing victims of police brutality, including bringing lawsuits to hold the Seattle Police Department accountable in civil rights cases. I have always been a champion in making sure that the civil rights of people are not being harmed by people in positions of power like police officers.
As mayor, it would be important and a core part of my value to continue to hold officers accountable and to make sure that reform was continuing to move forward. It's also important to me to acknowledge that equitable community safety is different than the status quo public safety model that we currently have. Not all communities feel safe by virtue of the presence of more patrol cars in their neighborhood.
In order to get to a place where we can have equitable community safety, we have heard loudly and clearly from many that we need to scale up how we're investing, and how much we're investing, in human service programs that do more to prevent crime in the first place. And we also need to continue to look at every item of business that the Seattle Police Department does and ask ourselves whether it's essential to have an armed officer doing that work, or whether it's better to transition that work out of the police department to a different system altogether.
We have a community service officer program. No guns, no badges, just people taking reports and delivering public safety services to neighborhoods throughout the city. There's an opportunity here to look at whether that's an opportunity for us to scale up those non-law enforcement jobs to meet some of the public safety concerns that neighborhoods continue to express.
That allows us an opportunity to just focus our police department on true law enforcement services that may require an armed response. That is work that is underway now. It's work that I'm committed to continue if I'm elected mayor. I want to make really clear that I will continue to be guided by my belief that it is my responsibility to be a guardian of people's civil rights, and their liberty and their life. That will be how I will approach that work every day when I'm being asked tough questions and being asked to make difficult decisions about where to allocate dollars to invest in community versus investing in a carceral response to social issues.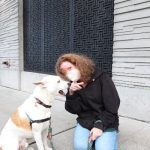 Ashley Archibald is the editor of Real Change News, a nonprofit journalism outlet covering economic and social justice issues in Seattle and beyond. She can be reached at editor [at] realchangenews.org and on Twitter at @AshleyA_RC.