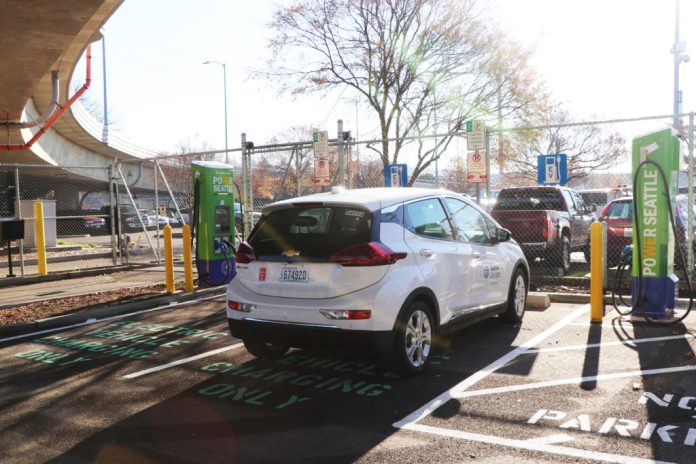 Seattle City Light has announced plans to develop a former substation near NW Market Street and 28th Avenue NW in the Ballard Urban Village as a parking lot for 14 electric vehicles to recharge. The nearly 9,500 square foot lot was previously home to a tiny house village (Nickelsville Ballard) before a forced move to Northlake in 2018.
The property is currently zoned for industrial use, though of course that could change; the parcel is located in the Ballard Urban Village and not in Ballard's industrial-manufacturing district. A few blocks east, seven-story apartment complexes have risen thanks to the more permissive Neighborhood Commercial 3 with a 75-foot height limit (NC3-75) zoning.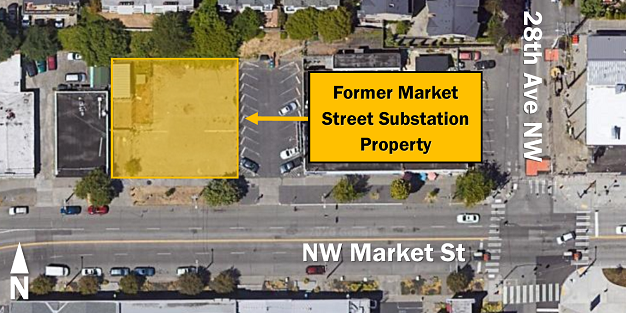 We asked Seattle City Light a few questions about how the decision to turn a prime parcel in the heart of Ballard into a parking lot. The answers we got back are below.
How was this site selected for an electric vehicle (EV) charging lot?
In autumn 2020, City Light was contacted by an EV charging provider that was interested in leasing City Light property to host an EV charging station. The EV charging provider expressed strong interest in this particular site because other charging stations in the area were at capacity. City Light staff considered the project and determined that using the site for a "make-ready" EV charging station would be beneficial for the utility, our ratepayers, and the general public, and that the project would contribute to achieving Seattle's environmental and greenhouse gas emission reduction goals.
How does City Light weigh the development of large parcels in and around urban villages as EV charging lots, as opposed to using those sites to further other city goals like affordable housing?
The site was previously utilized as a City-permitted encampment from November 2015 to March 2018. Unlike taxpayer-funded property held by the City, City Light property is held on behalf of its ratepayers. Utilizing the parcel for non-City Light purposes requires determination that the property no longer serves City Light's current and future needs and requires City Council authorization. The site still serves a City Light purpose; in addition to this new use, the existing infrastructure supplies power to King County Metro's electric trolley buses, a use that would not be compatible with other uses such as full site development for housing.
Did City Light consider alternative uses for this site?
Yes, however, as noted above, the site has existing infrastructure that limits alternative uses. The site is not considered surplus to City Light's needs.
What is the response to members of the public that consider an EV charging station in this location to be under-utilizing the parcel?
The site is not being considered as surplus to City Light's needs and existing infrastructure on the site limits alternative uses.
Comments are being accepted on the proposal through next Friday, March 19, at this email address: SCL_CommOutreach@seattle.gov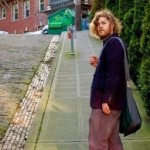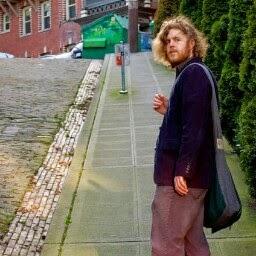 Ryan Packer lives in the Summit Slope neighborhood of Capitol Hill and has been writing for the The Urbanist since 2015. They report on multimodal transportation issues, #VisionZero, preservation, and local politics. They believe in using Seattle's history to help attain the vibrant, diverse city that we all wish to inhabit. Ryan's writing has appeared in Capitol Hill Seattle Blog, Bike Portland, and Seattle Bike Blog, where they also did a four-month stint as temporary editor.