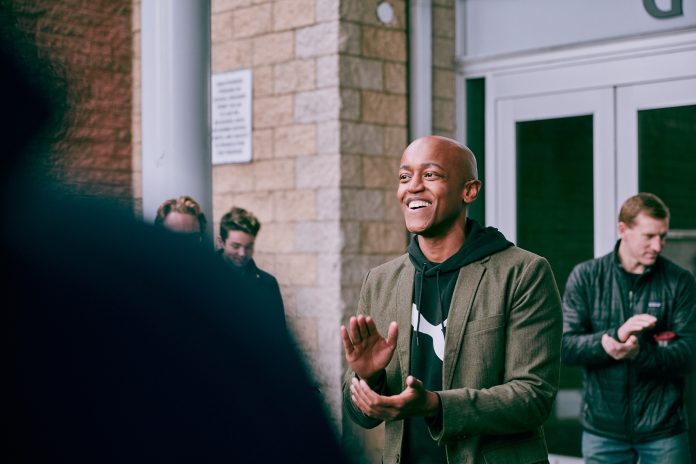 A group of tenant advocates and progressive organizations are banding together to push for new renter protections in a "Stay Housed, Stay Healthy" campaign, starting with a kickoff event from 6:00pm to 7:30pm on Monday, March 29th.
The event is spearheaded by the Seattle Transit Riders Union (TRU) and co-sponsored by 16 other groups, including The Urbanist. Attendees can register for the virtual launch event to receive an email with Zoom information.
Many of the organizations backing the campaign have also urged Seattle Mayor Jenny Durkan and Governor Jay Inslee to extend the city and state eviction moratoriums, which have provided renters temporary relief during the pandemic. That call helped convince Mayor Durkan to issue a three-month extension of Seattle's eviction moratorium on March 15th, Governor Inslee followed suit on March 18th.
The tenant coalition is pressing for more and continuing to warn of a wave of evictions and displacement if policymakers don't step up to protect debt-burdened tenants before the eviction moratorium is lifted.
"The campaign will be championing a suite of renter protections proposed by King County Councilmembers Jeanne Kohl-Welles and Girmay Zahilay," TRU General Secretary Katie Wilson said in a press release. Both councilmembers will speak at the launch, as will "several renters who have accrued significant rental debt due to the COVID-19 pandemic, and/or are at risk of eviction," Wilson added.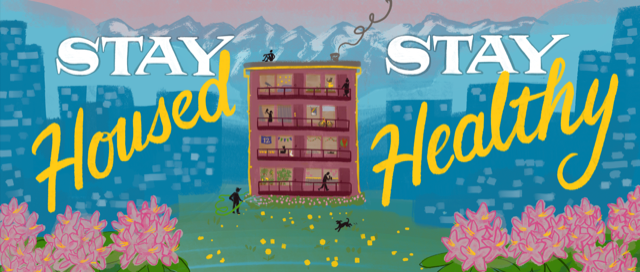 Crucially, the County proposal would establish "just cause" provision that must be satisfied before a landlord can terminate a month-to-month tenancy, begin eviction proceedings, or fail to renew a fixed-term tenancy. Seattle passed a just cause law in 2019, but a court ruling has left a loophole in that law for tenants at the end of fixed-term leases. Representative Nicole Macri (D-Seattle) authored and passed a bill attempting to close that loophole out of the state house, but its fate in the senate is uncertain.
"State law doesn't currently include just cause provisions for most tenancies, and while a bill is moving through the state legislature to add requirements to the books, that proposal falls well short of the King County proposal," a King County Council press release states.
Other protections include:
Cap move-in, security and other fees and deposits and allow incremental payment;
Require landlords to give up to four months' notice for significant rent increases;
Prohibit rent hikes in unsafe or unlivable housing;
Allow tenants to adjust rent due date if they live on fixed income;
Add protections against eviction over late rent;
Prohibit landlords from requesting Social Security number for pre-rental screening.
"After decades of gentrification and a full year of COVID-19 hyper-charging regional housing instability, people are struggling to stay housed. We have to come together and give tenants the housing security needed to survive this crisis," Zahilay said. "Evictions, especially those inflicted without specific cause or reasonable notice, will exacerbate our homelessness crisis, crime, and public health issues. The legislation introduced today by Councilmember Kohl-Welles and I will be a difference maker for those already struggling."
Given the jurisdictional boundaries, the County legislation would only protect tenants in unincorporated King County — communities like White Center and Skyway — places that tend to get overlooked. However, while a small share of the county's population, unincorporated King accounts for a disproportionate share of its no-cause evictions. The coalition hopes that the County law would inspire cities in the region to ratchet up their protections as well.
"In 2019, unincorporated King County saw more no-cause evictions than any other jurisdiction in King County, according to data shared by Edmund Witter, senior managing attorney with the King County Bar Association," the County release noted. "While only 6.8% of all evictions were filed in unincorporated King County, that part of the county made up 20% of all no-cause evictions countywide."
The County estimated 22% of households in unincorporated King County are renters, which means about 25,000 households would be affected by the proposal.
"King County's homelessness crisis is already one of the worst in the nation. We know that most people who are evicted end up homeless, many of them sleeping unsheltered," said Wilson in a statement. "This ordinance is a common-sense measure that will help to protect tenants from arbitrary evictions when the moratoriums are lifted, so that many more people don't fall into homelessness."
Organizations participating in the campaign and sponsoring the launch include 350 Seattle, 43rd District Democrats, Be:Seattle, Faith Action Network, Housing Justice Project, Nickelsville, Real Change, SHARE, Share the Cities, Solid Ground, Tenants Union of Washington, The Urbanist, Transit Riders Union, WA-BLOC, Washington Community Action Network, and WHEEL.
Register for the virtual launch event to receive an email with Zoom link. Email the King County Council at council@kingcounty.gov to weigh in on the suite of tenant rights protections. Check out the Stay Housed, Stay Healthy campaign website for more information and sign up for updates or to get more involved.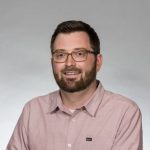 Doug Trumm is publisher of The Urbanist. An Urbanist writer since 2015, he dreams of pedestrianizing streets, blanketing the city in bus lanes, and unleashing a mass timber building spree to end the affordable housing shortage and avert our coming climate catastrophe. He graduated from the Evans School of Public Policy and Governance at the University of Washington in 2019. He lives in East Fremont and loves to explore the city on his bike.