Ryan Calkins is running for his second term on the Port of Seattle Commission. He won his Position 1 seat in 2017, earning The Urbanist's endorsement in that election. Calkins works as a consultant and coach at Ventures, a charitable organization that helps low-income start and grow their businesses in the Puget Sound area. Previously, he ran an import and distribution company in Seattle recognized for its sustainability initiatives. Calkins began his career in Central and South America, working for disaster relief and human rights nonprofits. Check out Calkin's campaign website for more information.
The Urbanist Election Committee followed up on our questionnaires with Zoom interviews to fill in the gaps. We released our Primary Endorsements in late June and endorsed Calkins. Since just two candidates are vying for this Port seat, both automatically advance to the general election and the race isn't on the primary ballot. Primary ballots should have arrived in your mailbox and must be postmarked August 3rd. No stamp needed; postage is included. For voter information or to register to vote, visit the State election website.
Below are Ryan Calkin's questionnaire responses. 
---
The Port itself is set to meet its carbon reduction targets earlier than anticipated, but the region as a whole is stagnating. How can the Port do more to address stagnating emissions levels around the region? 
The impetus behind my initial campaign for the Port of Seattle Commission was to accelerate the Port's actions to address climate change. With less than a decade left to avert the worst outcomes of the climate crisis, we need leaders who act boldly and urgently.
Just because we are on pace to meet our reduction targets does not mean we should let up on our efforts to continue lowering our impact as one of the region's major drivers of emissions. We should set the example for ports by continuing to pursue ambitious reduction goals and investing in the innovative practices and bold technologies needed to make those targets a reality. My hope is that the public's perception of the Port will be its leadership on the environment.
Coordinating with county and local government partners on shared efforts to tackle climate change is crucial to ensuring the entire region makes the changes needed to prevent the worst outcomes of climate change. We are already leading on items like conservation and restoration programs, land use discussions, and alignment around transit and transportation options. We must take these efforts further.
What strategies would you push at the Port of Seattle to develop more alternatives to single-occupancy vehicle trips for Port employees and visitors?
We know that vehicle traffic on airport property and connected streets and highways is a massive source of pollution – rivaling airplane impact. I've spearheaded an effort to create a transportation management association that would include all 350 businesses operating at the airport to reduce commutes, incentivize transit, and limit congestion.
Further, for residents, visitors, and travelers, we need to make our airport and seaport as easily accessible by transit as possible, continuing to work with Sound Transit and Metro to increase coordination and frequency of service. Using transit to get to the airport from homes and workplaces should be convenient to the extent it is the preferred option.
On the Commission, I have been – and will continue to be – a strong supporter for local, regional, and state action on transportation emissions, working with fellow elected officials across levels of government on these goals.
The Port Commission backed a low carbon fuel standard at the state legislature this session. What statewide policy priorities will you focus on?
After my election, the Commission became a leading advocate for a statewide Low Carbon Fuel Standard, which we rightfully identified as a necessary precondition for many of the most essential transportation and energy Paris Climate Agreement goals. I was pleased to see the LCFS pass this year with additional urgent climate action at the forefront of the Legislature's priorities.
There is still work to be done to ensure that the LCFS can be enacted, and I'll make sure we are strong advocates on those efforts. In addition, I will push to make the Port a leading voice on addressing wealth inequality. There are structural barriers to socioeconomic mobility, which have shrunk the middle class and made the climb out of poverty even more difficult. As an economic development agency, the Port should be a key player in building an economy that works for all.
The development of a portion of Terminal 46 as a new cruise ship terminal has been put on hold by the current Commission. Do you support this project and are there any conditions that would cause you to change your answer?
Early in the pandemic, we made a strategic decision to push ahead with as much of our capital program as was safely possible. These projects collectively account for billions of dollars in investments in our region's infrastructure and thousands of good paying union jobs. Shortly after, Congress approved the initial CARES Act, which included funds for airports and provided us with a financial lifeline as we endured the lowest passenger levels in more than thirty years.
The impact of the pandemic on the cruise industry is still uncertain, but it has changed the outlook enough to merit caution. At the same time, the surging shipping and logistics demand to the West Coast has resulted in new opportunities for business that were unavailable just a year ago. The measure I use for determining how to use Port assets is what is most likely to create family wage jobs in an environmentally sustainable manner. At this time, we should be pursuing every option for maritime uses at T46.
What is your position on the issue of a second regional airport in the Puget Sound region?
Prior to my joining the Commission, the Port opposed State efforts to consider alternative locations for commercial aviation, based on a 2009 State study recommending that all efforts to maximize capacity at SEA should be exhausted before shifting focus to a second major airport. The reason I advocated for the Port to change its position from opposing to supporting is twofold. First, Based on the projected growth forecast by the FAA and other reputable sources, aviation demand will outstrip even the most aggressive of capacity outlooks for SEA. Second, the recommendations of a second site commission will inevitably elucidate the challenges of constructing (or expanding on an existing) commercial aviation facility, which will better inform public discussion on the merits on consequences of increasing passenger aviation.
People living in airport and industrial communities have some of the most negative health outcomes in the region. What role do you see the Port of Seattle playing in rectifying this?
Since my election to the Port Commission, I've worked to ensure we funded scientific studies of the impact of air and noise pollution on communities neighboring our air and seaports. As a result of our federal advocacy, the Port has new money and authority to redress failed insulation systems on homes under flight paths, among other critical priorities.
Last year, the Commission passed the Duwamish Valley Community Benefits Agreement, drafted in tandem with the communities of South Park, Georgetown and surrounding neighborhoods. The agreement recognizes historical impacts and commits the Port to being a partner in a plan for shared prosperity for historically marginalized residents. We also passed the South King County Fund, providing $10 million for community initiated projects in County areas most impacted by Port operations.
From air, to traffic, to noise pollution, I have been an unyielding advocate for understanding the problem and then proposing solutions. Understanding how the impacts of our activities affect neighboring communities, especially communities of color, and how we can fix those issues is a primary focus for me. I'll continue to lead by listening to the most impacted communities, and by embedding principles of climate justice across all of our work.
What do you see as the Port of Seattle's role in reducing sprawl in the region?
The Port should be a strong partner and advocate for reducing sprawl by following growth management principles and encouraging county and local government to do the same. We need to work to reduce the negative impacts of sprawl on our climate, transportation systems, and lack of housing.
We have an interest in affordable workforce housing for the tens of thousands of people who work in maritime, aviation, and construction jobs related to the Port. Anti-density measures drive up the price of housing, forcing middle wage workers to commute further and further distances. Reforms to zoning laws, incentives to increase density, and social housing efforts by the city, county, and state are all necessary to ensure housing is available to everyone at costs in line with income.
These issues are strongly related – climate, economic development, housing affordability, and transportation. They're why we must have leaders who understand the broad role of the Port – addressing disparities, creating opportunity, building equity, and ensuring future sustainability.
What do you think the City of Seattle's industrial lands taskforce should focus on?
Since the last major revision of industrial lands policy in Seattle, the nature of industry has changed significantly. Boeing is no longer the largest employer, shipping and logistics have shifted from primarily intermodal to transshipment, and the value of land means developers are developing taller structures to replace aging warehouses. Industrial lands are more necessary now to serve our commercial and residential areas. The distribution centers stretching from SODO to the Kent Valley make up one of the largest clusters anywhere in North America and help to explain why Washington is one of the few states in the nation to have a trade surplus. In addition, the types of imports and exports in which we have a competitive advantage (such as refrigerated cargo) are some of the most lucrative. I support a conscientious reconsideration of current zoning to achieve a better match between zoning and actual uses and no net loss of industrial lands.
What role do you see for the Port of Seattle when discussing the future of Interbay's armory?
The return of the armory to local control represents an opportunity to redevelop the land for higher and better uses–not simply in terms of tax revenue or economic activity, but also in terms of livability and job creation. The Port should take an active role in shaping that discussion, especially as it pertains to our own plans for staving off commercial gentrification that is threatening the maritime ecosystem in Ballard and Interbay. Our efforts to create new light industrial and commercial square footage at Fisherman's Terminal and the uplands of Terminals 90 and 91 could dovetail with redevelopment plans for the Armory property. And our Tsubota property, which abuts the Armory, is currently a tiny home village. I'm optimistic that we can find ways to address the lack of affordability for businesses and residents, while also making use of an area of land that will eventually be within walking distance of light rail.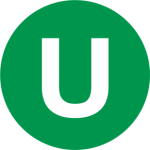 The Urbanist was founded in 2014 to examine and influence urban policies. We believe cities provide unique opportunities for addressing many of the most challenging social, environmental, and economic problems. We serve as a resource for promoting urbanism, increasing political participation, and improving the places we live. The Elections Committee consists of various staff members of The Urbanist and is a standing body representing the political values of our organization.