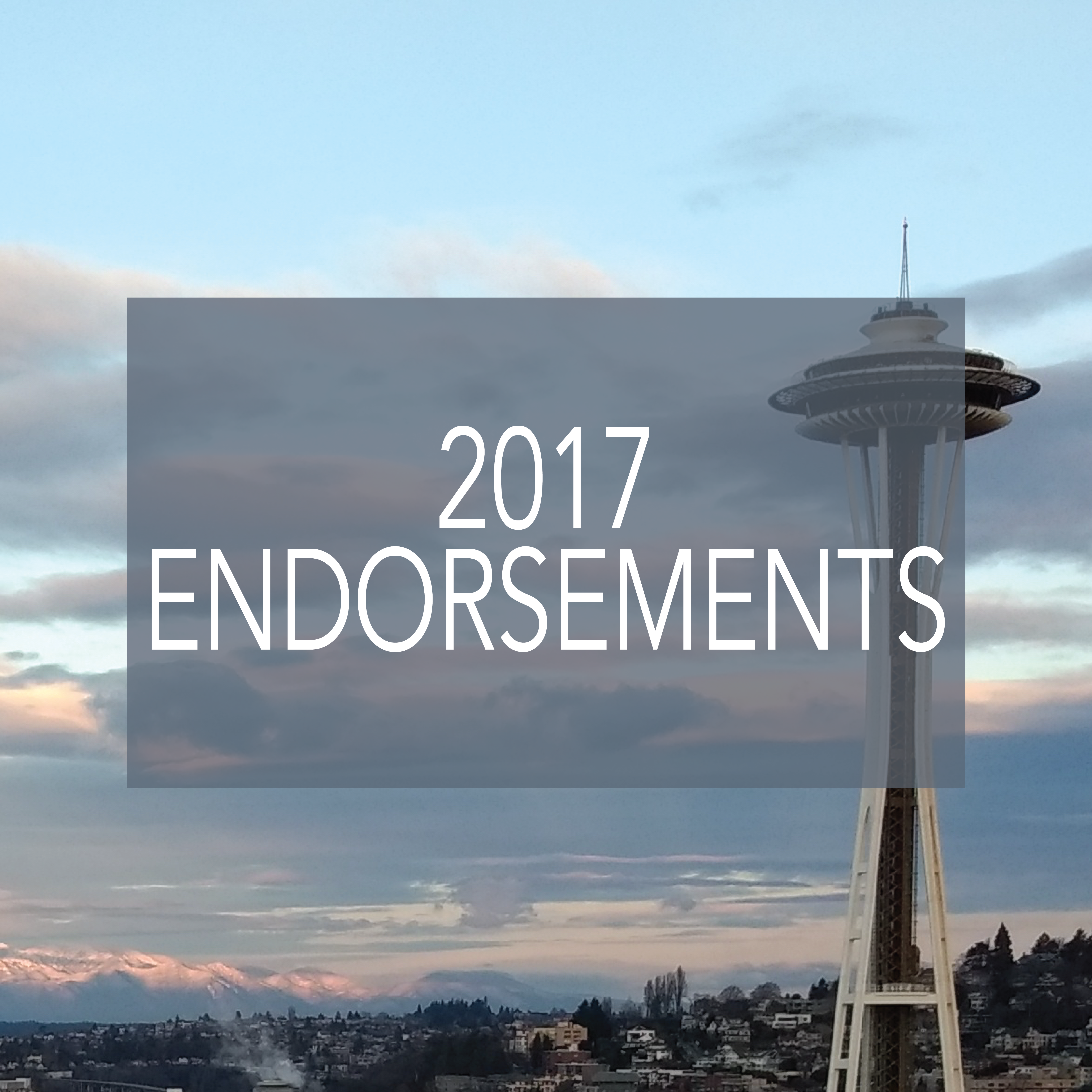 The results of the 2016 election made one thing clear: cities will be the epicenters of political leadership for some time. From honoring the Paris Climate Agreement, to raising wages, to funding mass transit systems, the federal government will not be the ally we once counted on. That makes our local representation even more crucial to furthering causes we care about.
The Urbanist Elections Board evaluated 19 eligible candidates for endorsement for Port of Seattle, Seattle City Council, and Mayor of Seattle. From this pool, we have endorsed five leaders who both share our urbanist values and have plans to enact those values into tangible policies. We are proud to present our 2017 primary election endorsements.
Mayor of Seattle: Cary Moon
The Urbanist is proud to endorse Cary Moon for Mayor of Seattle. Cary Moon brings a nuanced understanding of the issues facing Seattle, and a bold, innovative approach to solving them. As the only candidate with a masters degree in urban planning, Moon has dedicated her career to the improvement of Seattle's urban fabric. Electing a progressive urbanist like Cary Moon would set Seattle apart on an international level as a city that values smart planning.
Her past work as executive director of the People's Waterfront Coalition shows that Moon is able to stay true to her urbanist ideals about what makes a good city despite outside pressures and interests. We believe that the strength of character exhibited during those policy debates will benefit Seattle as we tackle the myriad of challenges facing our city now and in the years to come.
She has solid, progressive ideas around affordable housing, transportation, and land use. She is distinguishing herself in this campaign by bringing up innovative policy proposals that get at the root of Seattle's affordability crisis, such as taxes on speculation and corporate investment. Seattle needs a mayor who is on board with the policies outlined in HALA and realizes the need to go further. She has set an ambitious but attainable goal of expanding Seattle's affordable housing stock to 24%, using tools like community land trusts and surplus public land.
She has proven herself capable of working effectively with a range of stakeholders, from government leaders to neighborhood groups. She has also shown a commitment to ensuring that the Seattle of the future is open to all residents regardless of income, race, or background.
From issues around homelessness to transportation access and education, she has shown an ability to clearly articulate a way forward.
In a crowded field of qualified candidates, many of whom share similar perspectives, Cary Moon has set herself apart through her clear vision for what an equitably built city and accessible city government looks like and can be. Her bold, visionary platform truly sets herself apart in a field where every candidate is trying to make the case that they are the most progressive.
We believe that a Seattle under the leadership of Moon would be a revolutionary step on the path toward an equitable, innovative, and inclusive Seattle for all. Vote Moon.
Read Cary Moon's questionnaire.
Seattle City Council, Position 8: Teresa Mosqueda
The Urbanist is excited to endorse Teresa Mosqueda for Seattle City Council, Position 8 (at-large).
Mosqueda comes to the Council race with a long history of successful public service and social justice advocacy (such as her leadership of the campaign to raise the state minimum wage), and an impressive list of endorsements from across the Seattle political spectrum. Like us, Mosqueda worries that Seattle's prosperity isn't being shared, and she offers a dizzying array of detailed, sensible proposals for how to fix it–everything from expanding urban villages and densifying single-family zones, to expediting Sound Transit 3 with local revenue, to providing affordable childcare for all.
If elected, Mosqueda would be the only renter on the Council. Even beyond the symbolism, it's clear that Mosqueda understands the interconnected challenges that marginalized Seattleites face in a way that many progressive leaders do not. Mosqueda talked with the Elections Board at length about the importance of low-barrier housing, and how navigation centers need to be placed near medical and social services, rather than just wherever there is cheap land. To many, this would be a minor detail. But Mosqueda clearly realizes that these details are the difference between a policy that sounds good on paper, and one that actually works.
We believe that Mosqueda will be an effective and powerful advocate for making Seattle a fairer, greener, and more vibrant city. Vote Mosqueda.
Read Teresa Mosqueda's questionnaire.
The Urbanist would also like to give an honorable mention to Hisam Goueli. As a geriatric psychiatrist at Northwest Hospital, Goueli brings a wholly unique perspective to the race. Goeuli's public health lens centers a critical and often forgotten equity aspect of urbanism. We were intrigued by his ideas around multi-generational shared housing, physical, and financial access to neighborhood health clinics and emergency preparedness. His nuanced understanding of the multiple system adjustments needed to address our obligation to provide housing for all people is one we hope will inform policies now and in the future. We sincerely hope that this isn't the last we'll see of Goueli.
Read Hisam Goueli's questionnaire.
Kate Brunette, a member of the Elections Board, recused herself from this race due to her role as campaign manager for Jon Grant, an eligible candidate in this race.
Seattle City Council, Position 9: Lorena González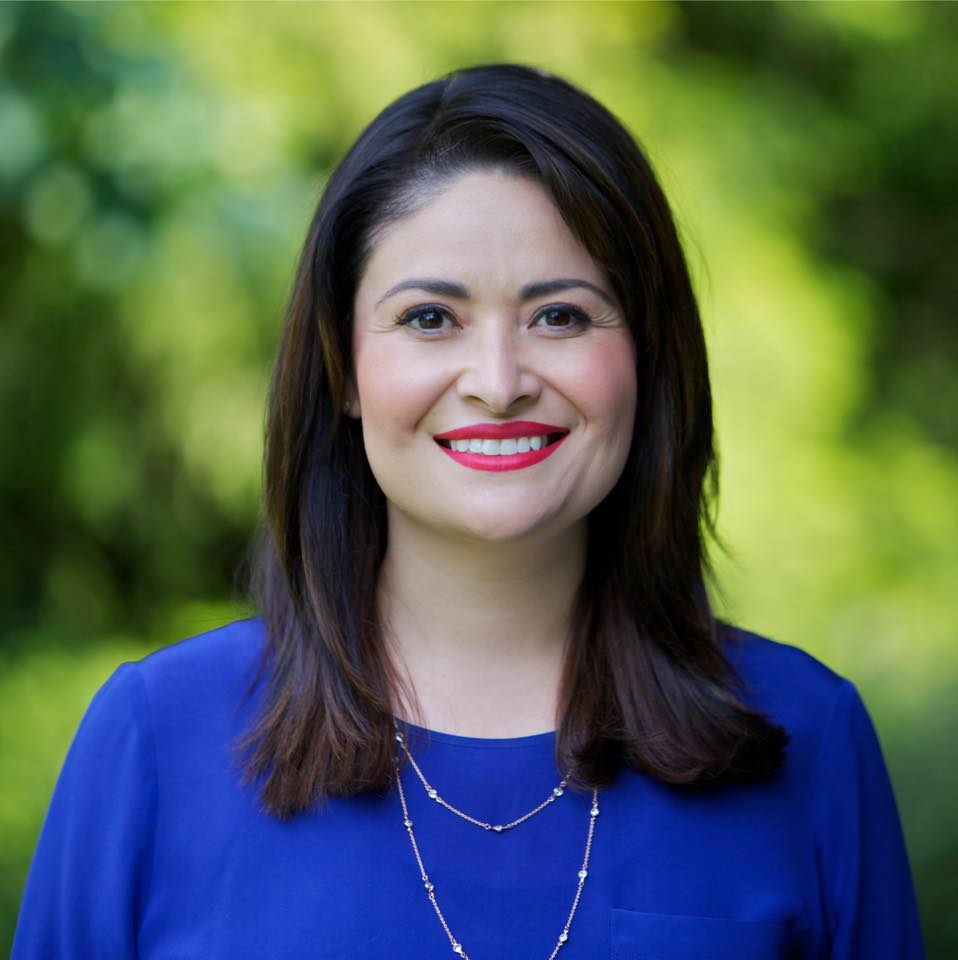 The Urbanist supports incumbent Lorena González for Seattle City Council, Position 9 (at-large), after previously endorsing her in 2015. Raised as a migrant farmworker in the Yakima Valley, she comes to her position having worked as a civil rights attorney and serving as President of the Latina/o Bar Association of Washington.
In her year and a half in office, González has demonstrated a commitment to urbanist principles. She correctly links homelessness to the affordable housing crisis, and has consistently supported the Mandatory Housing Affordability program. She is a strong supporter of increasing density in transit-served neighborhoods, and is open to revisiting the opportunity for missing middle housing in single-family residential zones. She has sponsored Council legislation that will invest in new housing on publicly-owned land and has directed City staff to refine strategies for creating housing welcoming and affordable to the LGBTQ community. While there is still much work to be done in the area of real police reform in Seattle, she has already moved the city forward on that issue, taking the lead during her short time in office.
On transportation, González is willing to use City resources to speed construction of Sound Transit 3 projects and to further incentivize carpooling, ridesharing, and transit use. Rather than supporting a congestion fee in Seattle, she says she would prefer transportation impact fees on development. She is fully supportive of Vision Zero and building a complete bicycle network.
While her challengers have brought some interesting policy ideas to the table, none have matched Lorena's civic experience nor have they made a convincing case to unseat her after less than two years in office. We are proud to continue supporting her for Position 9 and look forward to seeing her make strides on important urbanist policies.
Read Lorena González's questionnaire.
Port of Seattle Commission, Position 1: Ryan Calkins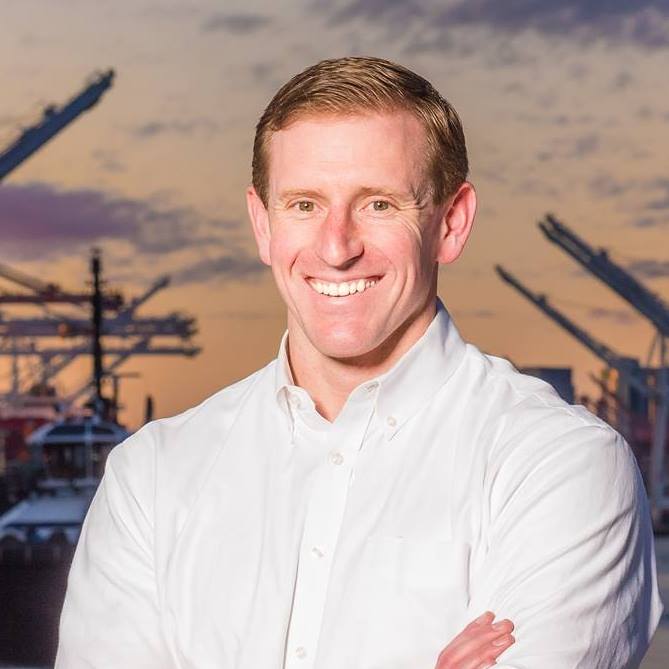 The Urbanist is endorsing Ryan Calkins for Port Commissioner Position 1. We believe Calkins presents an opportunity to break with the past and chart a new path for the port. The Port of Seattle has been plagued with scandals, most recently resulting in the CEO's resignation. Calkins is running against an incumbent who has overseen Port operations for the last 10 years. The incumbent's experience is valuable, but he also bears some responsibility for these problems.
Calkins has spent ten years running a business that imports through the port and currently works at a nonprofit helping minority and lower-income folks start and grow businesses.
Calkins says he was prompted to run because of the Port's decision to allow the arctic maritime drilling rig to take a lease through Foss Maritime at Terminal 5. He says the Port is there to serve a public good not just turn a profit, and that public agencies can think long-term in a way private business can't. Unlike others running for the Port Commission, he doesn't see a SoDo arena as a non-starter, and believes it is an opportunity for negotiation that might benefit the Port in the long-run. The same thinking goes for unused Port property across Seattle and King County that might be better utilized with non-industrial uses, like addressing our state of emergency around homelessness.
Calkins also unequivocally answered that he would support connecting West Seattle protected bike lanes to the SoDo trail. While the incumbent has answered the same, progress has not occurred on this issue. Calkins also openly criticized one of the largest highway expansion projects in the state, the Puget Sound Gateway, stating that it is not essential to moving freight to and from Port facilities. More generally, he showed a higher level understanding of mobility issues, connecting the movement of freight to the decreased prioritization of single occupancy vehicles. He has stated he generally supports tolling, and would specifically support tolling on the main airport drive at Sea-Tac.
Overall, we believe Calkins brings the necessary experience and will usher in a change of values that ultimately will benefit the Port and the region. Vote Calkins.
Read Ryan Calkins' questionnaire.
Port of Seattle Commission, Position 4: Preeti Shridhar
In a crowded race for the open seat for Port Commissioner 4, Preeti Shridhar stood out for her commitment to equity and sustainability at the Port. Shridhar would bring twenty years of civic experience to the office, whether in environmental programs at the City of Seattle or working with the Renton mayor's office of public affairs.
It is clear that Shridhar would focus on equity as Port Commissioner. In her interview, she repeatedly highlighted the growing immigrant communities in South King County and discussed job programs and small business incubation in South King. She recognizes the unique role that the Port plays in providing good-paying, middle class jobs and brings specific experience in regional partnerships and working with the state legislature to fund apprenticeship programs.
Shridhar would also bring both considerable experience and a commitment to sustainability at the Port. In her questionnaire, Shridhar identified specific strategies to reduce the carbon footprint of the Port, particularly investing in biofuels for the airplane fleet and connected her work with hybrid and compressed natural gas fleets at the City of Renton to converting cargo drayage trucks. She is open to tolling Sea-Tac's airport drive to reduce congestion and fund alternatives. She also is willing to go on the record to oppose Port funding for car-only transportation investments.
We feel that Shridhar's environmental background combined with her commitment to bringing jobs and small business opportunities to the South King County community make her uniquely qualified to serve as Port Commissioner. Vote Shridhar.
Read Preeti Shridhar's questionnaire.
Voting members of the Elections Board consisted of Scott Bonjukian, Kate Brunette, Ben Crowther, Aleksandra Culver, Alex Hudson, Ryan Packer, Owen Pickford, and Doug Trumm.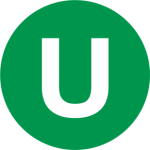 The Urbanist was founded in 2014 to examine and influence urban policies. We believe cities provide unique opportunities for addressing many of the most challenging social, environmental, and economic problems. We serve as a resource for promoting urbanism, increasing political participation, and improving the places we live. The Elections Committee consists of community volunteers and staff members of The Urbanist and is a standing body representing the political values of our organization.