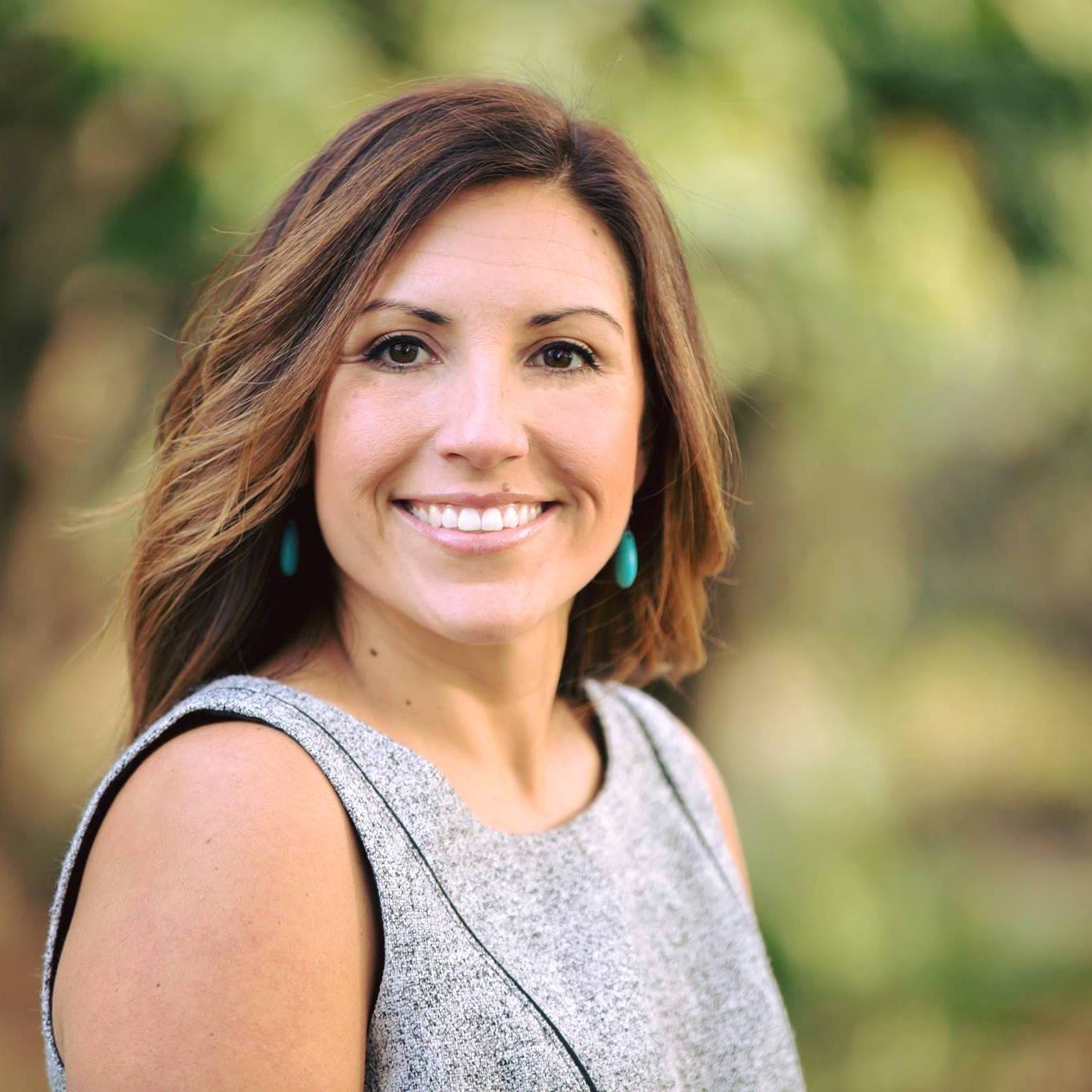 As part of our endorsement process at The Urbanist, we ask candidates to complete a standard questionnaire to better understand and evaluate their positions on housing, land use, transportation, and other important issues. We then share this information with our readers to help inform their own voting decisions.
This year we are considering 19 candidates running for Seattle City Council positions 8 and 9, Seattle Mayor, and Port of Seattle Commission positions 1 and 4. We are publishing the questionnaires in full this week and next week, concluding with our official primary election endorsements in mid-July.
The following questionnaire was submitted by Teresa Mosqueda, running for Seattle City Council Position 8.
Short Answer
Do you consider yourself an urbanist? Why/Why not?
I do. I want walkable, bikable, livable communities around transit hubs, greenways, parks, small businesses, good jobs, and schools. This is part of how we create a healthy community, healthy economy, and healthy population. When we add affordable housing options to our already existing housing inventory, make communities more walkable, create public options for transportation, and do what we can to get cars off the road, we invest in a healthy community.
Our city is transforming rapidly and I want to be there to help guide the city to make it more affordable for those who work, retire, study, and live here in Seattle. One of the biggest ways we making sure we have safe routes to connect our city, investing in child care, investing in good jobs with benefits in our city limits, and making sure more people can afford to live here in our city limits.
Do you support the King County Center and Family Justice Center as designed?
I don't support more beds and a jail. I support our public dollars going to expanding non-detention services, so that there is a safe space for families and youth while in crisis. I want to help expand services for family intervention & restorative justice programs in partnership with the City of Seattle and King County. Instead of sending youth to detention, we need to have a safe place with services to help serve youth and families until they can be reunited with family or guardians. I want our public investments to build more community and family based services, prevention programs, and counseling. I want us to invest in preventing youth from getting arrested, interrupt the school to prison pipeline, and create more jobs for working families in this city.
What do you envision as a solution for the current North Precinct building?
I think we need to listen to the community's needs and find the solutions that help rebuild trust with community members. I don't think the North Precinct, as it currently is proposed, is a solution that helps our community. We need conversations with community members, youth leaders, and front line workers with the city to have a conversation about ways to rebuild trust and create community-driven policing and community-oriented buildings.
Are there reforms that you would make to the street vacation process to ensure that adequate public benefits are provided to city residents from vacated rights-of-way? 
I am committed to making Seattle more walkable, bikeable, and safe – this means slowing down traffic in certain neighborhoods, and vacating streets to create more space for safe routes, community events, and social cohesion. When reviewing new proposals to streets, neighborhoods or buildings, I will champion the use of Social Equity Impact Statements to look at the public benefit to our community, safety, traffic flow, infrastructure, and make sure it benefits the residents of our city.
Elections' Board Note: Teresa submitted an amended answer to this question before publication. We agreed to print both the original and amended version. Below is the amendment:
Permanent street vacations that create public parks and walkways help promote the health, mobility and social cohesion of our city. I support promoting the health and safety of our community, slowing down traffic, and encouraging more folks to get out of their cars and instead walk or use public transit. When streets are turned into public areas for gathering or made safer for pedestrians, it's good for local economies and the health of our population. I will promote vacated streets where we have the opportunity to reroute cars, promote walkable communities around public spaces and small businesses, and incentivize public interaction and cultural gatherings. We need to streamline the process to use permanent street vacations where there is an opportunity to create more walkable/bikable public areas in our city. While I will also be conscious to ensure we mitigate against any negative impacts on local industries by providing viable alternative routes around the vacated streets, I am interested in opportunities to create small public-park areas and wider walkways instead of parking and roadways.
I am eager to take lessons learned from the permanent street vacation examples already implemented throughout our city that are promoting social interaction, healthier environments, and a more connected community. I'd like to see more areas like the one by Horizon House – public sitting areas where there used to be parking near senior living and in front of an urban park, or such as the wider pedestrian walkways like the area converted along Bell Street in Belltown–near local restaurants and locally owned small business shops and transit. I would also like to look at other cities like Barcelona–where they have created "Superblocks"–large 9 square city blocks as an intentional urban mobility plan to reduce traffic and cut pollution. These Superblocks have led to greater social and cultural opportunities, slowed traffic, and allowed for more pedestrians in dense urban areas throughout their growing city. That is the type of innovation we can create in our city–and I will work with the Urbanist and city planners to move forward with innovative urban planning models that utilize permanent street vacations to promote our city's health, economic vibrancy, density, mobility, and social cohesion.
What changes do you think are needed for the city's current policy on unauthorized homeless camp removal?
As a public health champion, I look at the issue of homelessness as a public health crisis for the individuals and families living unsheltered in our streets. I support efforts to expand access to low-barrier shelters and permanent supportive housing. Many who are homeless and unsheltered are dealing with years of trauma. We need to couple safe housing with holistic services–such as enhanced case management, substance abuse treatment, and mental health counseling.
We need to stop the sweeps. Sweeps cause a tremendous human impact on those being kicked out, as well as being a financial burden for the city. The solution must be multi-dimensional–making sure we address the systemic causes that led them to be unsheltered in the first place. This also means looking upstream to enhance services that support youth in foster care, prevent domestic violence and support those who are victims, and provide greater opportunity and economic stability especially for women, the LGBTQ community, veterans, immigrants, and communities of color. I will bring a holistic approach to this issue through the public health lens that looks upstream at the causes of homelessness to help address the crisis in our streets.
In our current homelessness state of emergency, what actions can we take right away to address this issue?
The Homelessness State of Emergency is a public health crisis in our city. As one of the wealthiest city in America, it is unacceptable that more than 5,500 people, many of them young adults and children, sleep on the streets every night–and have a total homeless population of over 11,500 people. We need to invest in rapid "Housing First," low-threshold options that get members of our community into temporary and permanent housing. I will champion efforts to increase resources to fund additional medical providers, case managers, mental health providers, and substance abuse treatment to help individuals get the care they need. This is not just about getting people a door or a roof, it's about making sure that people have the services they need to treat the trauma they have lived through and address the health needs that may have caused them to be unsheltered in the first place.
What would be your strategy with the remaining Mandatory Housing Affordability rezones? Would you push for higher/lower affordability or density levels?
I will push for the highest levels of mandatory housing affordability in all new development in rezones and continue to push for more development to voluntarily opt in (which has already yielded $25 million in additional funds to the city). This alone is not enough. We must make sure development is done right, which means ensuring those who are most at risk for gentrification and displacement are at the table driving the process so development and MHA requirements meet community needs–including childcare, community spaces, small retail space for women and minority business owners, and more. To do this, I also call for:
An immediate conveyance of City-owned, developable land parcels to public development authorities or non-profits to be developed into affordable homes, with affordable retail or community facilities on the ground floor.
Expand investments in community land trusts, affordable co-housing projects, affordable housing co-ops, and incentivize accessory dwelling units where possible to create community and civic partnerships and win-win solutions to solve the crisis.
Expand assistance for low-income homeowners and seniors so they can stay in their homes, increase access to low-income and senior property tax exemptions or deferrals, and create more senior housing throughout our community.
Would you support efforts to raise additional revenue in Seattle directed towards speeding up construction of ST3 projects? If so, what revenue source would you target?
I think we need to expedite ST3 as much as possible–as more people move to our region, traffic will not get any better and costs will never be as cheap as they are now. Specifically, I think we need to look at whether or not it's feasible to use local bonds and levies to speed up the process, as well as seeing whether or not a local income tax is possible for expanding transportation revenue including ST3, as well as affordable housing solutions that are linked to ST3.
We already have vital funding in the cross hairs of the Trump administration and we need to Trump-proof our budget so our region doesn't lag behind.
What are your preferred strategies for increasing multi-modal transportation (e.g., walking, biking, public transit) in Seattle?
Transportation is one of the biggest issues facing our region. Traffic is gridlocked and we need to do everything we can to get cars off the road and get people using alternative transportation solutions such as light rail, cycling, public transit, and walking. I want to invest in community transit hubs and transit oriented housing to create more walkable communities in Seattle. This is an incredible opportunity to build communities around public transportation and create economic hubs that are walkable and get our workers to where they need to be. I like the investments in ST3 for transit hubs that also include affordable housing solutions, but I believe we can do more to create more transit hubs for underserved, low-income populations, and those most at risk for gentrification.
We need to make sure we have safe, connected sidewalks, safe routes to school, dedicated, protected bike lanes, greenways, smart transportation grids that holistically address traffic and gridlock. We can do more in Seattle to create a comprehensive system that connects our communities to where we need to be.
Seattle's Vision Zero plan aims to eliminate traffic deaths and serious injuries by 2030. What policies do you support to work towards this goal? 
I support Vision Zero. This is a smart public health campaign and would be honored to champion this effort. I believe zero bicycle deaths in our city is possible but we need to make sure we implement the right policies and continue support to make it happen. We should connect Seattle's bicycle grid with a combination of grid-separated bicycle lanes, greenways, a completed Burke Gilman Trail, diverting cyclists away from train, light rail, and street car tracks, as well as grid expansion in North and South Seattle, and retooling dangerous intersections that put cyclists in harm's way.
Yes/No
Do you support permitting triplexes, rowhomes, townhomes and cottages, in single-family zoned areas across the city?
Yes
Do you support adding a local income tax in Seattle?
Yes
Do you support adding a head tax in Seattle?
Yes
Do you support adding a congestion fee in Seattle?
Yes
Do you support the creation of a Seattle municipal bank?
Yes
Do you support the creation of a municipal broadband service in Seattle?
Yes
Do you support inclusion of the Community Package associated with Washington State Convention Center Addition's street and alleyway vacation public benefits?
Yes
Photo courtesy of Teresa Mosqueda campaign.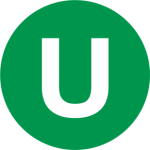 The Urbanist was founded in 2014 to examine and influence urban policies. We believe cities provide unique opportunities for addressing many of the most challenging social, environmental, and economic problems. We serve as a resource for promoting urbanism, increasing political participation, and improving the places we live. The Elections Committee consists of community volunteers and staff members of The Urbanist and is a standing body representing the political values of our organization.