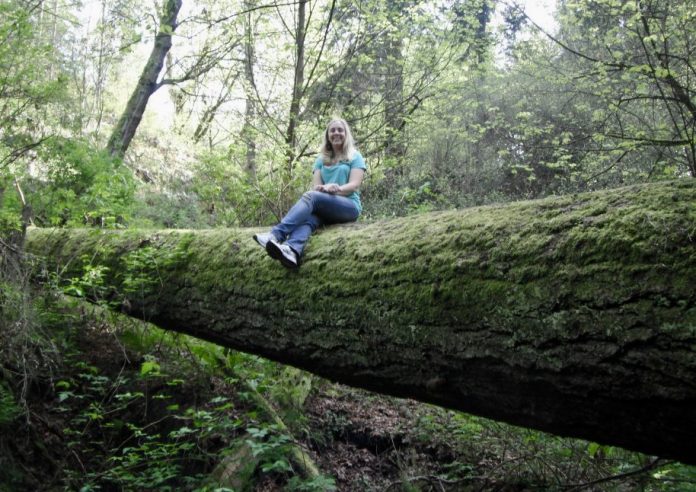 In June, we announced we were hiring a managing editor and I'm excited to break the news that Natalie Bicknell Argerious is stepping into that role. Natalie has been writing for us since 2018 and tackled many big stories for us.
Our hiring committee got a chance to talk to several highly qualified candidates who brought tons of experience and intriguing new ideas to the table. We are honored and thankful to everyone who participated. Ultimately, Natalie stood out as the full package, bringing experience in writing, editing, managing volunteers, and coaching contributors as well as passion and dedication to the mission and long-term success of our organization and inclusive sustainable urbanism in general.
Natalie grew up in the windy city of Chicago and went to college in St. Petersburg, Florida, where she studied French, literature, and creative writing. First arriving in Seattle in 2007, she completed a Master of Fine Arts in Creative Writing at the University of Washington and has taught writing and ESL here for over a decade at a variety of institutions including the University of Washington, Seattle Central Community College, and Lake Washington Institute of Technology. We're so grateful that she also found time to get involved with The Urbanist and become one of our most prolific reporters with more than 170 articles.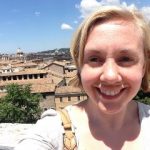 We are looking forward to Natalie taking the reins and and have already begun training her on the nuts and bolts of her future position. The managing editor's responsibilities will run the gambit from tightening up grammar and style on our articles to identifying stories to cover to recruiting volunteers and coaching reporters. This will in turn help take more off my plate as executive director so I can focus more on organizational development and capacity and big picture goals.
In September, we plan to have Natalie at the full 20 hours per week we listed this job. And in the longer term we plan to add hours as funding allows. Thanks so much to everyone who subscribes and donates to The Urbanist to make growing our staff possible — even those of you who visit the site without an adblocker on your browser are helping us raise funds. (So we'd much appreciate it if you whitelist us if you use an adblocker.)
Natalie is just our second paid employee but we hope to continue to grow and expand. If you'd like to help support our newest employee and build capacity for more, please consider subscribing today. Also reach out to me at doug [at] theurbanist.org if you're interested in increasing your subscription level or would like to learn more about advertising with us or business sponsorship opportunities.
Natalie Hire Subscriber Push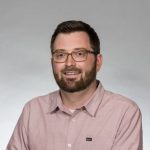 Doug Trumm is publisher of The Urbanist. An Urbanist writer since 2015, he dreams of pedestrianizing streets, blanketing the city in bus lanes, and unleashing a mass timber building spree to end the affordable housing shortage and avert our coming climate catastrophe. He graduated from the Evans School of Public Policy and Governance at the University of Washington in 2019. He lives in East Fremont and loves to explore the city on his bike.