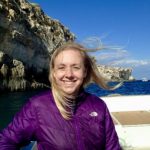 Natalie Bicknell is Senior Reporter at The Urbanist. She is a writer and community college instructor who lives in the Central District with her husband and two dogs. In her research and writing, she is always on the lookout for better ways of creating sustainable, diverse, and vibrant cities. Email her at natalie [at] theurbanist [dot] org.
Last week Rainier Valley Greenways and Safe Streets (RVGSS) submitted a letter to the Seattle City Council and Mayor Jenny Durkan requesting that the City open a segment of Lake Washington Boulevard to pedestrians and cyclists for the duration of the COVID-19 stay-at-home order. RVGSS also called...
For twenty years local nonprofit Northwest Film Forum (NWFF) has provoked dialogue about architecture and placemaking through its annual ByDesign Festival, curated by Design in Public. Promoted as a "cross-cultural exploration of people, structures, and ideas at the intersection of design and the moving image," over the...
A new survey suggests that telecommuting was already on the rise in Seattle even before fears over COVID-19 prompted the recent spike in remote work as people across the region are being encouraged to work from home to help slow down transmission of the virus.
Recently the King County Council made headlines when it voted to expand on ORCA Lift to provide free Metro bus service for qualifying riders. By July of this year, individuals and families who earn 80% or less of the federal poverty level and participate in one of...
Seattle may be famous for its cool rainy weather, but it is a little known fact that the city also holds the dubious distinction of ranking as one of the most intense urban heat islands in the United States. A study completed by Climate Central found that over...
Last week, Sound Transit's System Expansion Committee unanimously voted to put forth a motion to the agency's Board of Directors that sets the stage for moving up the 130th Street light rail station's opening date, while still pushing the final approval vote ahead to 2021. The decision...
In the mid-20th century, Northgate Mall was considered to be one of the most ambitious commercial developments in North America, if not the world. The "Fabulous Northgate" may not have actually been the world's first suburban shopping center or climate-controlled indoor mall, but it was certainly among...
It's official, Belltown is getting a new park at the Battery Portal Site as part of the Waterfront Seattle project. At about three acres, the future Battery Portal Park will bring much needed green space into one of the Seattle's densest residential neighborhoods. The park also represents...