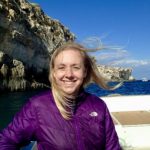 Natalie Bicknell is Senior Reporter at The Urbanist. She is a writer and community college instructor who lives in the Central District with her husband and two dogs. In her research and writing, she is always on the lookout for better ways of creating sustainable, diverse, and vibrant cities. Email her at natalie [at] theurbanist [dot] org.
Should Seattle seek inspiration from its northern neighbor's unconventional transit choice? In recent years, Seattle had has its fair share of proposed aerial gondolas, a form of transit that Americans usually best associate with ski slopes. However, urban aerial gondolas having been gaining in...
Learn more about the ambitious proposal to build new high speed transit connected hub-cities at the upcoming October 9th event. Skyrocketing housing costs that displace established residents. Ever increasing commute times. Development that sprawls into environmentally sensitive areas. Stubbornly high carbon emissions. A...
How much should Seattle spend on bridge maintenance and where should the money come from? People often think of Seattle as a city of hills, but it is also a city of bridges. The recent transportation problems related to the emergency closure of the...
Seattle's quirky and individualistic neighborhoods are one my favorite features of the city. I love the fact that an afternoon spent hanging out in Capitol Hill has a different feeling than one spent in the University District, Columbia City, or Alki Beach. Over the years, I have...
Before Covid, the Fremont Bridge was set to surpass the 1.2 million bike trips logged in 2019, yet cyclists and pedestrians still have to compete for space on one of Seattle's busiest thoroughfares. The bright blue and orange Fremont Bridge is one of...
But questions remain around whether or not ambitious greenhouse gas reduction targets represent empty promises given the challenges posed by growth in the region. Last week King County Executive Dow Constantine formally unveiled his proposed 2020 Strategic Climate Action Plan (SCAP), a five-year blueprint...
Construction of new apartments has reached a five-year low in Seattle, according to data compiled by RentCafe. While it makes sense that construction would slow down as a result of Covid pandemic, the numbers are still significant. Rentcafe estimates that 29% fewer new apartments will be completed...
Joining with other Move All Seattle Sustainably (MASS) coalition members, The Urbanist has signed onto a letter co-written by advocates West Seattle Bike Connections, Duwamish Valley Safe Streets, Seattle Neighborhood Greenways, and Cascade Bicycle Club demanding that the Seattle Department of Transportation (SDOT) increase investment in bike improvements...