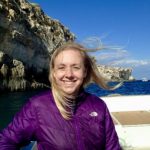 Natalie Bicknell is Senior Reporter at The Urbanist. She is a writer and community college instructor who lives in the Central District with her husband and two dogs. In her research and writing, she is always on the lookout for better ways of creating sustainable, diverse, and vibrant cities. Email her at natalie [at] theurbanist [dot] org.
Are you passionate about increasing housing affordability in Seattle? Or maybe you want to have a say in how your neighborhood develops? If so, you should consider applying before January 15th for one of the 15 slots currently open on the Seattle Design Review Boards. Each of the city's...
West Seattle activists are advocating for an urban aerial gondola alternative to Sound Transit's planned light rail extension. Will the movement gain momentum? Imagine for a moment that you're setting off on your daily commute from Alaska Junction in West Seattle to SoDo station, just south of Downtown. You hop...
The 70th annual Honor Awards showcase Seattle's flourishing architectural design community. I'll always hold a soft spot in my heart for the old Burke Museum of Natural History and Culture, specifically its café, a cozy wood paneled hideaway on the University of Washington campus where I used to hunker down...
The future of the pilot, which relies on community sponsorship to open residential streets to pedestrians and cyclists, remains uncertain beyond the end of the November. Twenty years ago, when Sheila Cloney moved from walkable Capitol Hill to steep-sloped Phinney Ridge an unpleasant surprise awaited her. Despite being situated on...
The relationship between democracy and cities is a close and longstanding one. It was in the ancient Greek city-state of Athens where the word democracy was first coined from the Greek roots demos (common people) and kratos (strength or power). Today democratic governments can be found on all seven continents and more than half...
Should Seattle seek inspiration from its northern neighbor's unconventional transit choice? In recent years, Seattle had has its fair share of proposed aerial gondolas, a form of transit that Americans usually best associate with ski slopes. However, urban aerial gondolas having been gaining in popularity worldwide in recent years because...
Learn more about the ambitious proposal to build new high-speed transit connected hub-cities at the upcoming October 9th event. Skyrocketing housing costs that displace established residents. Ever increasing commute times. Development that sprawls into environmentally sensitive areas. Stubbornly high carbon emissions. A new consultant report, Cascadia Vision 2050, completed...
How much should Seattle spend on bridge maintenance and where should the money come from? People often think of Seattle as a city of hills, but it is also a city of bridges. The recent transportation problems related to the emergency closure of the West Seattle High Bridge have highlighted...