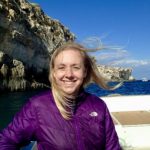 Natalie Bicknell is Senior Reporter at The Urbanist. She is a writer and community college instructor who lives in the Central District with her husband and two dogs. In her research and writing, she is always on the lookout for better ways of creating sustainable, diverse, and vibrant cities. Email her at natalie [at] theurbanist [dot] org.
For the last year and a half, Seattle City Council candidate Cathy Tuttle has been traveling the world and consulting on topics related to urban planning. Major projects included a stint in Hawaii, where Tuttle spent two weeks on each of the four major islands studying the...
Today Seattle City Council is voting on "citywide" implementation of Mandatory Housing Affordability (MHA), a form of inclusionary zoning from which single family zones outside of designated Urban Villages are exempt. Looking back at the events that have led to this moment one thing is certain: nothing...
It is apparent early on in conversation with District 7 City Council candidate Michael George that he loves cities, but the dedicated urbanite and co-founder of Parents for a Better Downtown Seattle (PBDS), also professes to be fond of wild spaces too. "I'm an 'up...
Home Now is a compelling mix of art and activism that invites viewers to make a human-to-human connection with their unhoused neighbors. It was time for the outdoor viewing for Home Now, an innovative photography exhibit on display at the Impact Hub in Pioneer Square....
As Seattle City Council debates legislation that would require additional housing affordability contributions from developers, big questions have emerged about whether efforts to preserve affordable housing would hurt or help. "Naturally occurring affordable housing" has become a buzz word in urban planning and policy...
Most economists dismiss rent control as a "quick fix" but tenant advocates say immediate relief doesn't sound so bad. As the first US state to pass statewide rent control, Oregon has found itself at the vanguard of a new push for housing affordability. Similar...
Affordable housing advocates should set their sights on what comes next. Citywide Mandatory Housing Affordability (MHA) legislation passed 8-0 out of the select committee earlier this week, signifying that the legislation will likely be approved by a full council vote on March 18th.
The final public hearing on citywide implementation of Mandatory Housing Affordability (MHA) was long and contentious. Hundreds of speakers waited for hours to present their two-minute testimony on legislation that would increase upzones in exchange for affordable housing creation--6,000 affordable homes are projected the first decade alone.