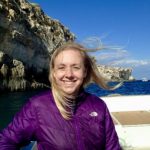 Natalie Bicknell is Senior Reporter at The Urbanist. She is a writer and community college instructor who lives in the Central District with her husband and two dogs. In her research and writing, she is always on the lookout for better ways of creating sustainable, diverse, and vibrant cities. Email her at natalie [at] theurbanist [dot] org.
Seattle City Council will vote on the plan to build an affordable housing community on 34 acres of the Fort Lawton site in Magnolia this spring. Earlier this year, the Seattle Office of Housing released a draft plan for an affordable housing community...
Lake Union Partners' mega-project will bring the most sweeping change yet to an intersection with a complicated past. In 2009, a group of artists, journalists, and community activists erected an open air photography and audio recording installation on an abandoned lot on the corner...
Mayor Durkan is looking to local tech talent to address pressing issues, but the City's commitment to data privacy may limit the reach of technological innovation. Technology's influence on urban planning and city management is growing at light speed these days. Data collection,...
After ushering in the expansions of Mandatory Housing Affordability (MHA) to all of Seattle's urban villages with a unanimous vote, District 4 Councilmember Rob Johnson left elected office early to pursue a new transportation advising position with the NHL Seattle. The group is bringing an National Hockey...
A recently passed Seattle City Council resolution provides recognition of the U District Station Area Mobility Plan, but falls short on specifics for implementation. Standing at the corner of NE 43rd Street and The Ave (University Way NE), it is quickly evident why the...
From filing a failed ethics complaint to accusations of absenteeism, Bowers is waging an aggressive campaign against Councilmember Sawant. On a sunny Saturday morning I had the chance to speak with candidate Logan Bowers about his run for the District 3 council seat....
Supporters hope that the building represents a future in which the African-American community can heal from losses suffered during the controversial "Weed and Seed" years. Last week's ribbon cutting for the new Liberty Bank Building in the Central District featured an impressive list of...
Seattle teens are part of an international youth movement calling on governments to do more to combat climate change. On the first organized "Friday for the Future" strike, a small group of Seattle teen climate activists gathered on the steps leading to Seattle City...