Residents of cities with high 'ParkScores' report better physical and mental health, data shows.
The Trust for Public Land (TPL) has released its 12th annual ParkScore index, and once again Seattle has placed in the top 10, ranking number eight out of the 100 most populous U.S. cities. Thanks to continuing investments, Seattle has been steadily climbing the list, ranking 11th in 2019 and 9th in 2021.
Alongside the ParkScore rankings, TPL has also published a research report, The Power of Parks to Promote Public Health, showing that residents of cities with high ParkScore rankings are more likely to be healthy when analyzing two key indicators: physical inactivity and poor mental health.
| | | |
| --- | --- | --- |
| Rank | City | ParkScore (Max 100) |
| 1. | Washington, DC | 84.9 |
| 2. | St. Paul, MN | 80.8 |
| 3. | Minneapolis, MN | 80.4 |
| 4. | Irvine, CA | 80.0 |
| 5. | Arlington, VA | 78.9 |
| 6. | Cincinnati, OH | 76.9 |
| 7. | San Francisco, CA | 76.4 |
| 8. | Seattle, WA | 74.7 |
| 9. | Portland, OR | 73.7 |
| T10. | New York, NY | 72.7 |
| T10. | Boston, MA | 72.7 |
(Trust for Public Land, ParkScore, 2023)
In cities that rank in the top 25 of the ParkScore index, residents are, on average, 21% less likely to be physically inactive, and 9% less likely to suffer from poor mental health, than people living in lower ranked cities. These trends remained accurate even after controlling for race/ethnicity, income, age, and population density.
"Health professionals have long understood that physical play and exercise is essential for childhood development, but we're just starting to grasp the mental health benefits. Simply being in a quiet natural place promotes stress reduction and attention restoration, and evidence suggests that local green space serves as a gathering point that fosters community cohesion, allowing people to know their neighbors and form social bonds that promote health and safety," said Dr. Georges C. Benjamin, executive director of the American Public Health Association in a press release.
For the survey, people who identified as physically inactive reported not engaging in exercise or physical activity during the previous month, while people who identified as having poor mental health reported having at least 14 days in which they dealt with depression, stress, or problems with emotion, in the past month.
The data was gathered by the Center for Disease Control (CDC) in an annual telephone survey of over 400,000 U.S. residents regarding their health-related risk behaviors, chronic health conditions, and use of preventive services. It is considered to be largest continually conducted health survey in the world, and its data has been added to TPL's ParkServe mapping platform for all of the 14,000 urban areas in the U.S.
How does the Trust for Public Land create the ParkScore index?
TPL's ParkScore is created using five metrics: park access, park equity, park acreage, park investment, and park amenities.
Park access measures the percentage of residents living within a 10-minute walk of a park. When measuring park access, the ParkScore index uses advanced GIS (Geographic Information Systems) and spatial analysis in its evaluation, so that the location of park entrances and physical obstacles, like major highways, are factored in;
Park equity compares per capita park space and 10-minute walk park access in communities of color versus White communities and in low-income neighborhoods versus high-income neighborhoods. Park systems score higher if disparities are minimal or non-existent;
Park acreage is based on a city's median park size and the percentage of city area dedicated to parks.
Park investment measures park spending per resident;
Park amenities assesses the availability of six popular park features: basketball hoops, off-leash dog parks, playgrounds, splashpads and other water-play structures, recreation and senior centers, and restrooms.
TPL is a national nonprofit working to promote equitable access to the outdoors by creating parks and protecting public land. It has the stated goal of ensuring that residents in all U.S. urban areas live within a 10-minute walk of a park. Data collected by ParkScore, which is free and available to the public, can show park access on a block-by-block basis, helping community advocates and municipal leaders identify where new parks are needed most.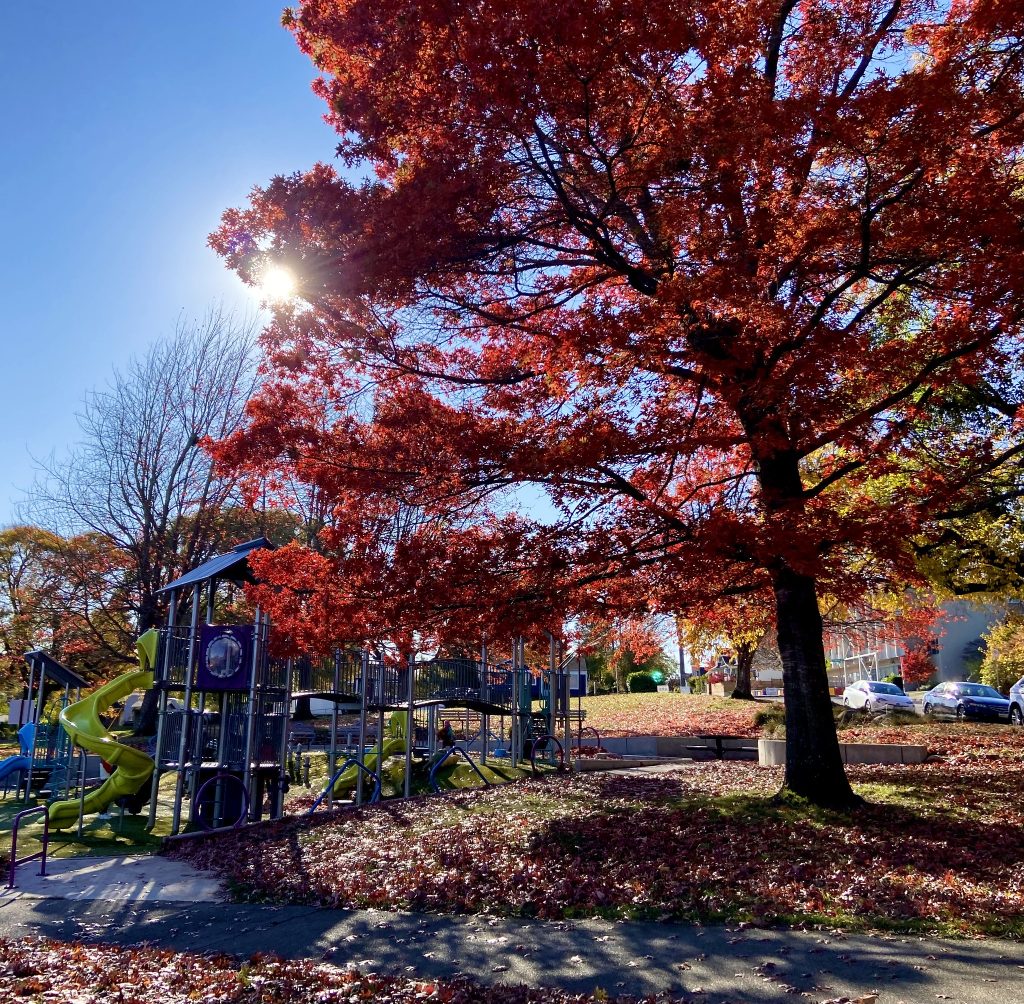 Report shows many ways for parks to promote public health
While team sports and fitness classes remain popular activities in many U.S. park systems, many cities are diversifying their health programming to draw in more residents and meet a wider range of needs and interests. TPL asked park agency staff in the 100 most populous to identify what they considered to be their most effective programs for improving physical and mental health or social connection. Nearly 800 examples were provided, which were grouped and sorted into categories in the report.
Interestingly, many of the programs identified as most effective were also identified as emerging — a trend that suggests that park systems across the country are branching out and experimenting with ways to draw in people who may not see themselves as "athletes" or "nature people."
For example, 44 cities reported hosting park activation events that encouraged people to try out a new activity or visit a park they felt may not have something to offer them. Movie nights, fun runs, food trucks, and drop-in sports were among programming used to attract people. Many cities also cited creating programming for groups with high-health risks, such as seniors, teenagers, and people with disabilities, and organizing guided walks for nature exploration and socialization.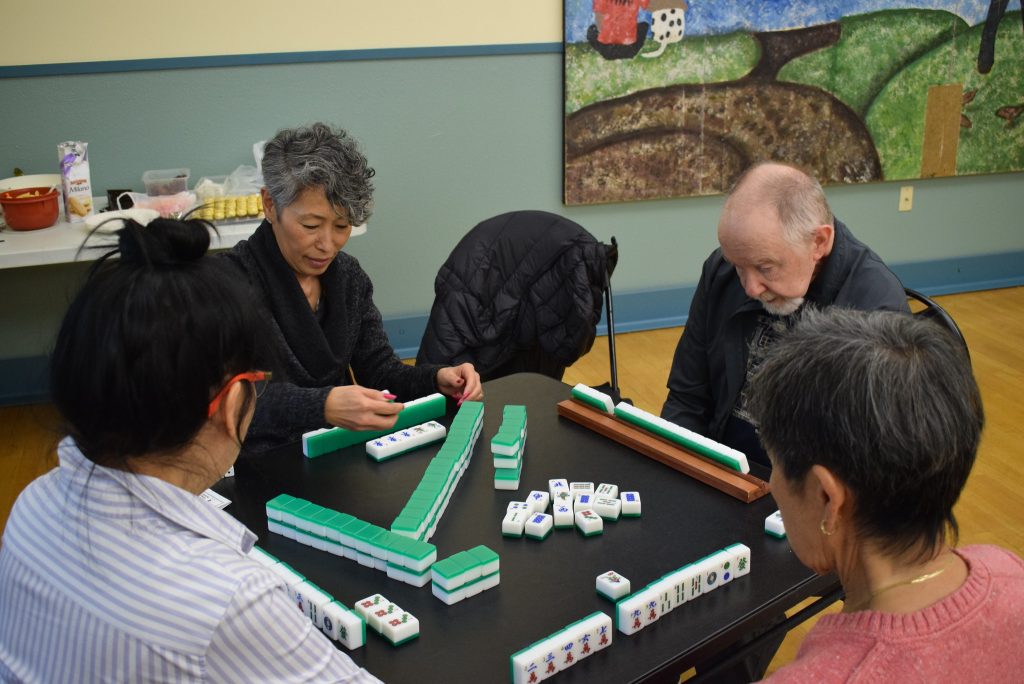 Reducing or eliminating fees was reported as an effective way to boost involvement with programming: St. Paul, which ranked second in the 2023 ParkScore index, waived fees for some youth sports and saw enrollment double. Finally, investment in infrastructure and amenities was also identified as a means by which to better promote public health. Thirty-one cities reported changes in how they design their parks, such as adding inclusive play equipment, senior fitness gear, walking loops, or planting wildflowers, as being effective for boosting health outcomes.
"Parks have superpowers," said Dr. Howard Frumkin, a senior vice president of TPL and author of, Making Healthy Places, 2nd edition, by Island Press, in the report.
Frumkin, who served as dean of the University of Washington School of Public Health and an official for the U.S. Centers for Disease Control and Prevention, went on to explain, "If we had a medicine that delivered as many benefits as parks, we would all be taking it. Parks deliver cardiovascular benefits, fight loneliness, combat osteoporosis, counter stress and anxiety, and more. And they do all those things without adverse side effects and at a minimal cost."
Want to see how your city and neighborhood performed in the 2023 ParkScore index? Additionally be sure to keep up-to-date on the latest program offerings from your local park system.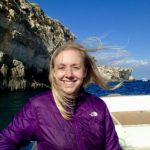 Natalie Bicknell Argerious (she/her) is a reporter and podcast host at The Urbanist. She previously served as managing editor. A passionate urban explorer since childhood, she loves learning how to make cities more inclusive, vibrant, and environmentally resilient. You can often find her wandering around Seattle's Central District and Capitol Hill with her dogs and cat. Email her at natalie [at] theurbanist [dot] org.