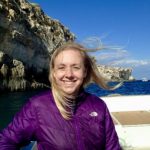 Natalie Bicknell is Senior Reporter at The Urbanist. She is a writer and community college instructor who lives in the Central District with her husband and two dogs. In her research and writing, she is always on the lookout for better ways of creating sustainable, diverse, and vibrant cities. Email her at natalie [at] theurbanist [dot] org.
Proposed by Councilmember Andrew Lewis, the new tax would fund housing and homeless services With the Covid recession already putting local governments' budgets into the red, the race is on for lawmakers to devise new measures to increase revenue. Ensuring new revenue is raised...
Calling for a "Central Area Housing Plan" that seeks to remedy decades of gentrification that have displaced Black residents from Seattle's Central District, last week a group of pastors from African American churches held a press conference with Councilmember Kshama Sawant to draw attention to a letter...
Social distancing and hygiene best practices will be incorporated into operations, but driver welfare remains a concern. Starting June 22th, Via to Transit, King County Metro's on-demand shuttle service will resume its service to Rainier Beach, Othello, and Tukwila International Boulevard light rail stations....
America's most regressive social policy has entrenched the racial wealth gap. It's time for it to go. This article is the second half of a two-part series on the importance of ending the Mortgage Interest Deduction (MID). Part One focuses on how...
For over half a century, America's housing policy has been shaped around a deeply regressive tax deduction. That has to change. Imagine yourself standing in front of a stereotypical single-family home. There's a mature maple tree in front yard, a driveway with a basketball...
Share photos of how newly-created "Stay Healthy" open streets are helping people in your neighborhood enjoy the outdoors and engage in active transportation. The theme of The Urbanist's Scavenger Hunt #4 was pocket parks, which often come in the form of pint sized...
About 2.3 million Americans live in food deserts, places where people lack access to affordable, healthy foods options, but did you know millions more Americans live in childcare deserts? In fact, according to the Center for American Progress, roughly 51% of Americans live in childcare deserts,...
Since the outbreak of the COVID-19 epidemic, people have watched the world around them transform in unexpected ways, but for many Americans the sudden ubiquity of people wearing masks and other facial coverings in public is one of the most visible indicators of the virus's impact on...