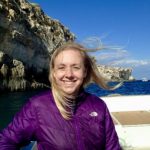 Natalie Bicknell is Senior Reporter at The Urbanist. She is a writer and community college instructor who lives in the Central District with her husband and two dogs. In her research and writing, she is always on the lookout for better ways of creating sustainable, diverse, and vibrant cities. Email her at natalie [at] theurbanist [dot] org.
Last October, the Board of Directors at The Urbanist announced its decision to join the Move All Seattle Sustainably (MASS) Coalition. The decision was motivated by the desire to increase funding for transportation solutions that would accelerate progress toward achieving Seattle's Vision Zero safety goals and targeted...
Since its passage in 1971, the State Environmental Policy Act (SEPA) has been a cornerstone of environmental protection in Washington State. However, in recent years SEPA has become more readily identified with obstruction than protection. SEPA appeals have been used to create decades long delays for projects...
"We're on the right side of history, the Green New Deal," sang the Seattle Raging Grannies during public comment at the beginning of yesterday's Sustainability and Transportation Committee meeting. The grannies, who sing songs for social change, brought a spark of optimism to the serious topic of...
Workie Wubushet, owner of Saba Ethiopian Cuisine, knew her campaign to save the restaurant she'd owned for nearly 20 years was over when the sheriff posted the eviction notice on the restaurant's front door. Until that moment, there was still hope that the developers who had refused...
But questions remain about whether or not "Housing Seattle Now" is bold enough to tackle affordable housing woes. Yesterday at 12th Avenue Arts in Capitol Hill, Mayor Jenny Durkan unveiled what she called "the next chapter of housing in Seattle" to a...
The Washington State Department of Transportation (WSDOT) is seeking community feedback through its SR-520 Online Open House. A series of community workshops will also run through Fall of 2019. As project crews prepare to break ground this summer on the Montlake Project elements of...
Despite ongoing legal woes, the City's current Preferred Alternative for completing the Burke-Gilman Trail remains the most feasible option for getting the job (finally) done. On the surface it might appear to be an ingenious solution to a problem that has belabored...
Less than a year after the opening of the SR-99 tunnel, tunnel mania seems to be spreading across Seattle. An unfunded billion dollar price tag has not scared off supporters of deluxe tunnel options for Sound Transit 3 alignments in both West Seattle and Ballard. Seattle Subway's...