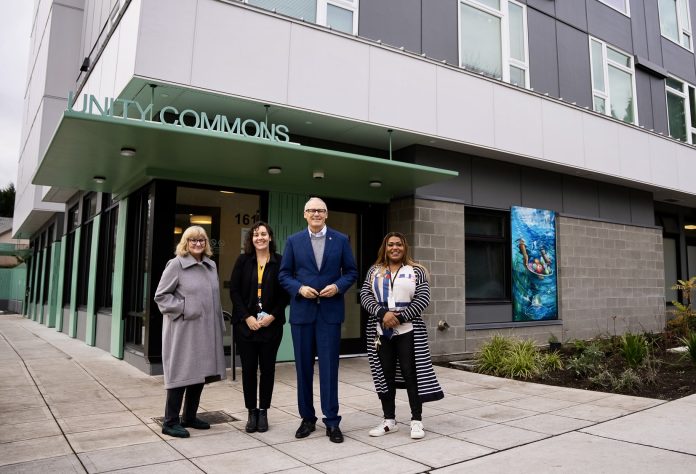 This week we had the opportunity to host Governor Jay Inslee on The Urbanist podcast. It was good timing as we reached the midpoint of the state's 100-day legislative session. Several of the bills the governor has championed, such as legalizing missing middle housing statewide and adding a climate element for cities planning under the Growth Management Act, are still in play.
Gov. Inslee was bullish about the prospect of ushering legislative priorities and a $4 billion housing bond across the finish line this session. In his own words, "go big to get home." Updating the state's land use priorities and funding a lot of housing is crucial since the next generation of Washingtonians will need homes to live in and a planet to live on.
Tune in for the governor's statewide efforts to increase housing, and stick around for the good news about decarbonizing energy and increasing multimodal housing. We found the governor's enthusiasm contagious and we hope you will too. There's some important bridge discussions too.
Have something you'd like to discuss about the governor's housing push or an opinion on what Washington State is (or isn't) doing right to improve transportation and climate action? Reach out to us at podcast [at] theurbanist.org.
As always, you can find The Urbanist podcast on iTunes, Spotify, and other major platforms. And if you are enjoying the podcast, be sure to offer a "like" or "thumbs up" on your favorite platform. It's a great way to spread the word to new listeners.