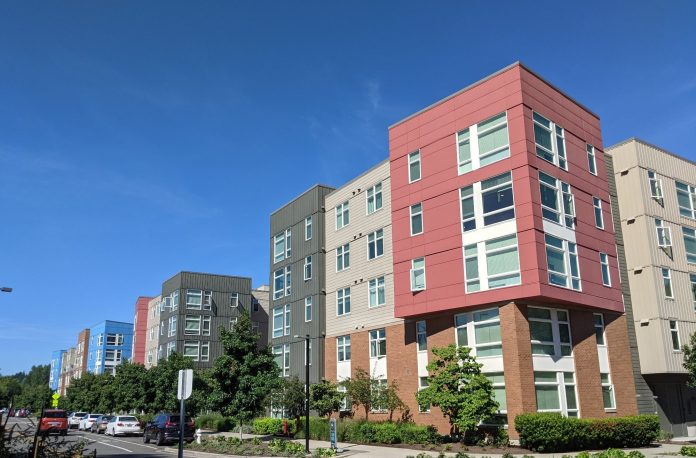 King County officials are scrambling to distribute $145 million in American Rescue Plan Act (ARPA) funds to tenants and are far behind schedule. Those delays could spell disaster for thousands of tenants who will no longer enjoy protections from Governor Jay Inslee's eviction moratorium "bridge" emergency order by October 1st.
Without the promised rental assistance, landlords may opt to evict tenants who are behind on rent. "Over 100,000 renters in Washington say they're 'not at all confident' they can make rent next month, according to the U.S. Census Bureau's Household Pulse Survey," Crosscut's David Kroman reported in August. "About 53,000 currently occupy their space without paying rent. Nearly 600,000 people are using short-term loans or credit debt to cover their monthly payments."
Only 4.5% of the funds had been distributed to relieve tenants' back rent, The Seattle Times' Heidi Groover reported on August 18th. Nationwide, many states and local jurisdictions are struggling to distribute federal rent assistance, with only 11% of rental assistance distributed to landlords to clear tenant debts, the Treasury Department announced on August 25th. However, neighboring counties have distributed their rental assistance funds much faster. Pierce County had 59% of its allotment out the door and Snohomish County 47% as of mid-August, Groover wrote.
The King County Department of Community and Human Services (DCHS) said they are increasing the speed of rent assistance in a Tuesday blogpost, that King County Executive Dow Constantine highlighted.
"With changes to federal policy, @KingCountyWA's rental assistance program will be able to get more support to renters faster. Tenants are now able to self-attest to financial impacts from COVID, and advance payments are now available," Executive Constantine tweeted.
Since January 2021, King County's Eviction Prevention and Rent Assistance Program (EPRAP) "has paid a total of $22.6M in rental assistance, serving 3,404 households," DCHS said. "To increase the rate of payment, EPRAP is adding and adjusting staffing and quickly implementing new Treasury Department guidance announced last week that simplifies program requirements." Of that $22.6 million, $10.7 million was from the new EPRAP program while the remainder came from county and state sources via a different program.
The agency also promised more frequent updates — granted after facing criticism for months of letting the problem fester.
"DCHS will publish a weekly blog every Monday going forward with updated totals for rent assistance paid, number of households served, and important program updates," the agency added. "King County anticipates achieving full operation of the data, payment and reporting system by mid-late September, processing approximately $6 million weekly."
At the rate pledged, DCHS will still be well short of distributing the majority of its $145 million in federal funds by October 1st when evictions will begin again in many jurisdictions — barring further extensions. Some cities have already extended municipal eviction moratoriums, such as Seattle, Kenmore, and Burien, but many cities have not.
Executive Constantine and Governor Inslee have both been silent on whether they would extend the eviction moratorium in order to ensure the rental assistance is out the door before landlords are allowed to begin evictions for nonpayment of rent once more (the Governor's bridge order already allowed other types of evictions to move forward). The County Executive has jurisdiction in unincorporated areas of the county — places like White Center and Skyway — which are responsible for a disproportionate share of evictions.
Nguyen calls for eviction moratorium extension
Constantine is up for reelection and seeking a fourth term, but he is facing a progressive challenger in State Senator Joe Nguyen (D-White Center) who has made an issue of the slowness to distribute the funds and extended the eviction moratorium to protect tenants. (The Urbanist Elections Committee endorsed Nguyen.)
"We have the money. Time is running out for so many in our community," Nguyen tweeted on August 19th. "[Executive Constantine,] extend the eviction moratorium until funds are dispersed."
"Residents impacted by the pandemic and now on the verge of an eviction don't need excuses. The resources are available, Snohomish and Pierce County have been able to allocate the money and this is a failure of the current Executive," Nguyen said via email. "If the Executive continues to fail on getting out rental relief he needs to extend the moratorium for unincorporated areas. We are not prepared to handle the influx of eviction that might happen at the end of the month."
While Constantine's reelection pitch has centered on his experience and ability to get things done, Nguyen had a different take.
"Preventing people from becoming homeless is one of the most important ways to begin alleviating our current crisis," he added. "This echoes a continued pattern of the Executive failing to grasp what it will take to do the right things and make an impact on an issue that has worsened during his 12 years in office."
Tenant advocates and landlords urge faster action, broadened program
Likewise, the King County Housing Justice Project, which is the primary provider of legal aid to low-income tenants in many parts of the county, and the Washington Multi-Family Housing Association, which represents landlords, were not fully convinced by the DCHS's assurances. The duo sent a letter to County officials urging swift action to get rent assistance out and increase the amount of aid provided. They were joined by a handful of other leaders including: Katie Wilson, General Secretary of Transit Riders Union; Sharon Lee, Executive Director of Low Income Housing Institute; Laura Loe, Executive Director of Share The Cities Action Fund; and Paula Sardinas, a founder of WA Build Back Black Alliance.
"The King County Housing Justice Project and the Washington Multi-Family Housing Association demand King County make immediate changes to the Emergency Rental Assistance Program ("Program") to ease requirements, streamline and speed distribution of rental assistance to affected families and housing providers in King County," the letter states. 'It is long past time the County begin broadly distributing emergency rental assistance to families struggling to meet their basic financial needs in King County."
While DCHS pointed to an easing of federal requirements as reliving a pinchpoint, the letter suggests those requirements had never been as stringent as the County had interpreted them to be.
"The Program is overburdened by extensive and unnecessary requirements that slows distribution of rental assistance to families in need," the letter continues. "These requirements create barriers, delays, and decrease participation in the Program denying assistance to families and housing providers in need of immediate emergency rental assistance."
The letter calls on the County to continue to streamline the process and avoid delays in order to protect tenants facing eviction.
"The County must immediately remove barriers and artificial delays to the Program," they wrote. "If the County fails to immediately remove these barriers, the undersigned organizations will jointly proceed with efforts to judicially require the County to reduce barriers and meet the minimum requirements established by the Department of Treasury to speed the delivery the rental assistance to affected families."
The letter also urged the County to raise the income threshold to reach more tenants and extend the span of benefits to provide deeper relief. Based on comments from Executive Constantine's communications director Chase Gallagher the County isn't interested in those changes as it worries that would deplete the funds too quickly.
"We have focused the county's rent assistance program to help those who are living at the lowest incomes in our community and are especially vulnerable to eviction and homelessness. We are very concerned that the funding available even when fully expended, will fall short of the need in our community just for those who are at 50 percent of Area Median Income (AMI)," Gallagher said via email. "For that reason, we are not currently looking at expanding the program to people at 80 percent of AMI and have not moved to increase coverage from twelve to fifteen months. We are seeking the right balance of weighing the need to help as many very vulnerable people as we can within the resources we have available."
Gallagher didn't completely close the door to expanding eligibility and span on benefits. "As we continue to process payment requests, should we find that our projections are higher than actual need, we can certainly look at possible expansion of the income eligibility or coverage period," he added.
Contracting out a vital program
To create the new EPRAP database and tracking system, the County opted to contract out to a third-party vendor, GrantCare, for a half a million dollars. GrantCare proceeded to blow past its original targeted launch date in May. The program ended up not being operational until late July, Heidi Groover reported. She noted the new distribution system was intended to make the process easier for nonprofit partners, who would fall under strict federal reporting guideline and audits for accepting the funds and complained about the complications and headaches this caused. The County accepted federal funds as a passthrough entity as it strived to alleviate the problem, but the fact GrantCare wasn't able to meet the contract's schedule could potentially prove disastrous for some tenants.
The County has argued it had to create the new system because it has far more money to distribute than other counties, which didn't automate their processes to the same degree. It's true King County has more than double the funds to distribute than Pierce or Snohomish County, but that alone doesn't explain the delays. Relying on an outside contract to do such essential work could represent a significant misstep. The habit of contracting out work (and not managing those contracts well) appears to drive up costs while starving government of internal know-how, much like autopsies of why American rapid transit projects cost so more than counterparts abroad have found.
This is just one small example of the contracting out phenomenon gone wrong, but, it could be a very big deal for the tenants harmed by it.
Tweaks to get assistance out faster
In an effort to speed up rental assistance, DCHS said it will allow tenants to self attest to their income levels and financial impacts from Covid rather than providing proof, which it credited to new Treasury guidance, as is new protocol allowing the agency to provide "estimated eligible arrears" in a bulk payment to large landlords in anticipation of full satisfaction of the application requirements.
"We have already incorporated changes to streamline our application and approval process to get money out the door, chief among them the ability for tenants to self-attest as to income, housing instability and COVID-related hardships," Gallagher said. "We have implemented a process to approve advance partial payment to landlords and property owners, while we work with them to complete the revised application and approval process. We have also implemented the new ability for landlords to attest to leases and ledgers."
Landlords who accept rental assistance must agree to conditions that give them some responsibilities to their tenants as DCHS laid out: "In exchange for the rental payments, participating landlords agree to waive any additional back rent that may be owed, agree to assess no new late fees or additional changes during the months covered, and agree not to raise the rent for at least six months after the payment period ends. For many tenants that means no rent increases before summer 2022. These stipulations do not eliminate the landlord's right to proceed to evict tenants where just cause exists. Both landlord and tenant must agree to participate in the program."
The Washington State Legislature passed a just cause eviction law authored by Representative Nicole Macri (D-Seattle) this spring, but some cities, including Seattle, have passed stricter just cause laws. Tenants may find out just how tightly constructed their local just cause laws are in coming months.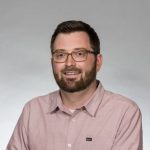 Doug Trumm is publisher of The Urbanist. An Urbanist writer since 2015, he dreams of pedestrianizing streets, blanketing the city in bus lanes, and unleashing a mass timber building spree to end the affordable housing shortage and avert our coming climate catastrophe. He graduated from the Evans School of Public Policy and Governance at the University of Washington in 2019. He lives in East Fremont and loves to explore the city on his bike.