The Urbanist's Fall Subscriber Drive comes to an end this weekend, but we want to finish strong.
Already 88 readers have donated or subscribed. With a strong finish we can beat our record from last spring — 94. We are grateful for the outpouring of support. We quickly raised $2,000 and set that aside to invest in freelance reporting. We'll be issuing a call soon for story proposals. That investment will allow us to get more stories covered by somebody close to the story and duly compensated for their work.
Subscribing to The Urbanist helps broaden our coverage area to more of the Puget Sound region. Our Eastside and South Sound coverage tends to be popular. We just need more hands on deck to get to it all!
More resources also helps to amplify our advocacy work, such as campaigns around ending exclusionary zoning and holding cities accountable for their Vision Zero traffic safety aspirations. Our endorsements every summer and fall identify candidates and measures ready to be standardbearers for urbanism, climate action, and equity. If you value these services, please chip in.
So don't miss your chance to hop aboard. Donate today and #GrowTheUrbanist.
Fall 2021 Subscriber Drive Kickoff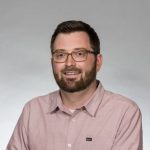 Doug Trumm is the executive director of The Urbanist. An Urbanist writer since 2015, he dreams of pedestrianizing streets, blanketing the city in bus lanes, and unleashing a mass timber building spree to end the affordable housing shortage and avert our coming climate catastrophe. He graduated from the Evans School of Public Policy and Governance at the University of Washington. He lives in East Fremont and loves to explore the city on his bike.