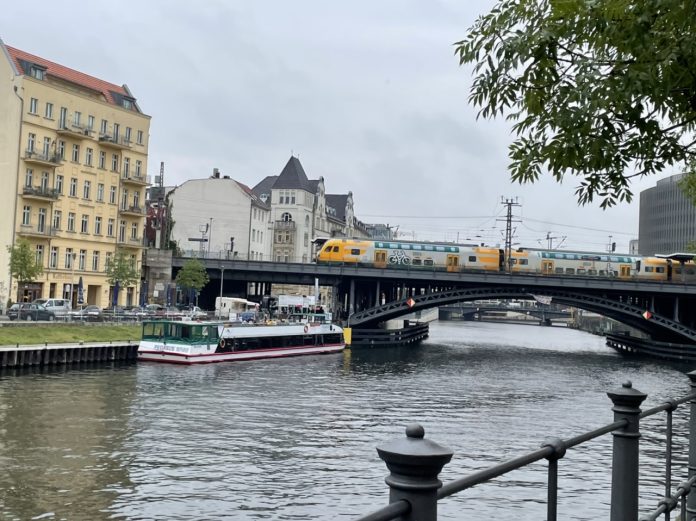 Questionable noise: The use of sirens on emergency vehicles may do more harm than good ($).
Carless: Households without cars in America may be more common than you think.
Art at CPA: What's the state of art at Climate Pledge Arena?
Lesson from Berlin: Next City outlines four things American can learn from Berlin on organizing for expropriation.
Walk/bike to school: You can organize a walk or bike program for you kids to school.
High levels: High nitrogen levels in Puget Sound are creating worry.
Extraordinary disruptions: Washington, D.C. is grappling with service disruptions after certain vehicles are temporarily pulled out of subway service.
Left out: A new draft guidelines document for Portland may leave some streets unsafe.
Housing America: What is President Biden's plan for housing in America?
Interurban needs: Ahead of light rail to Lynnwood, the Interurban Trail needs big upgrades in Snohomish County ($).
Engineering socialization: Barcelona is offering free transit if residents ditch their cars.
Parking socialism: Parking is America's only true socialism.
PPM: Knute Berger looks back at the fight to preserve Pike Place Market and what that means now.
No more freeways: There's a new induced demand calculator to evaluate road projects. Could it be compelling in Washington?
Slow process: What will happen with redevelopment of the Capitol Hill Safeway site?
Sweeping reforms: New Zealand's government could make sweeping changes to zoning regulations for housing.
Uncertain: What is the future of electric trolleybuses in Boston?
Go Dutch: Utrecht is opening another major underground bike parking garage.

Stephen is a professional urban planner in Puget Sound with a passion for sustainable, livable, and diverse cities. He is especially interested in how policies, regulations, and programs can promote positive outcomes for communities. With stints in great cities like Bellingham and Cork, Stephen currently lives in Seattle. He primarily covers land use and transportation issues and has been with The Urbanist since 2014.