Anyone who's been paying close attention to Seattle politics the last few years (and even some who haven't) has an opinion about Kshama Sawant. The Urbanist Elections Committee has endorsed her time and again (mostly against weaksauce opponents) because of the unrelenting truth-telling she does and the critical role that she plays in holding down the left side of the council.
Today, we strongly encourage District 3 voters to reject the Recall effort against her, which is entirely based on complaints that are insignificant, unsubstantiated, or both.
While we are familiar and frustrated with the less effective aspects of her political style, this Recall is a transparent attempt to do via a one-off December election what could not be accomplished in three consecutive general elections: defeat Sawant.
The substance of the recall complaint, such as it is, focuses on petty complaints about misused printer paper. Sawant agreed to pay a fine of $3,516, twice the value of the printing she did on the City dime. This is chump change and not worth the expense of an election.
The other two formal complaints from the Recall side are flimsy as well. Sawant has repeatedly said she did not disclose Mayor Jenny Durkan's home address to protesters who led a march into Laurelhurst mansion-land. Those leaders also say they learned the Mayor's address through other means. Moreover, even if Sawant had disclosed the address to protest leaders, this would be grounds for a negative campaign ad in 2023 — not a recall election in 2021.
The other charge is that Councilmember Sawant briefly let a few hundred (masked) people inside City Hall during a June 2020 protest when it was not open to the public due to Covid precautions. This was perhaps unwise. However, no Covid outbreak was linked to the event and no property was damaged. This event does not justify a recall.
Fundamentally, Capitol Hill and the Central District failed to produce a better candidate in the 2019 election, and so we were blessed with four more years of Kshama drama — the good, the bad, all of it. The Recall campaign simply wishes this weren't so; and the way the campaign has been managed has been patently disingenuous and focused on forcing a low-turnout election in December.
Being an outspoken, controversial, democratically-elected Councilmember is not illegal. Vote "Recall No" by Tuesday December 7th.
How to vote and register to vote
Ballots should be arriving in mailboxes of District 3 voters. If voters have not received their ballot by Monday November 22nd and believe they should have, voters should give King County Elections a call at 206-296-8683. 
The deadline to register to vote online is November 29th. Voters can register and vote through 8pm on Election Day at any Vote Center locations. In addition to Elections HQ in Renton (open now), King County Elections will open a Vote Center at Langston Hughes Performing Arts Center on December 4th, 6th, and 7th to provide in person services to those who need to register to vote, update their registration, receive a replacement ballot, or use an assistive voting device.
Ballots must be postmarked by Election Day, December 7th, or returned to one of the 16 drop boxes locations open for this election.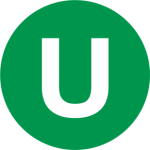 The Urbanist was founded in 2014 to examine and influence urban policies. We believe cities provide unique opportunities for addressing many of the most challenging social, environmental, and economic problems. We serve as a resource for promoting urbanism, increasing political participation, and improving the places we live. The Elections Committee consists of community volunteers and staff members of The Urbanist and is a standing body representing the political values of our organization.