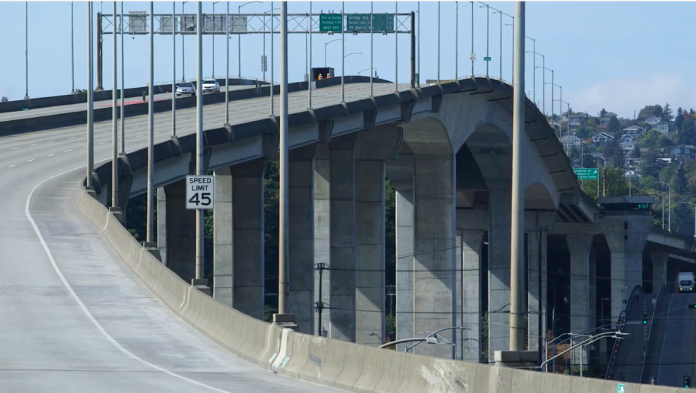 The West Seattle High-Rise Bridge will soon become a "very active construction site," according to an update from the Seattle Department of Transportation (SDOT). As a whole, the repair of the High-Rise Bridge, which has been closed since March of 2020, continues to be on target for completion by June 30th, the date identified in the contract with Kraemer North America by which the bridge should be officially returned to the City's control. At that point, SDOT will undertake safety testing for a few weeks before reopening the bridge to vehicle and bus traffic.
While SDOT has not identified any major hurdles to keeping on schedule, factors like inclement weather or pandemic induced global supply chain shortages could slow down progress in the coming months. However, at a press conference Monday SDOT Director Sam Zimbabwe emphasized that by having brought contractor Kraemer North America onboard early, the agency hopes to avoid any delays related to supply shortages.

This announcement comes roughly one year after Mayor Jenny Durkan declared that the City would pursue a repair option for the High-Rise Bridge, which before its emergency closure carried about 84,000 vehicles and 25,000 transit riders daily according to estimates from SDOT. While initially both repair and replace options were considered for the bridge, repair emerged as a preferred option after City consultant WSP said it would last for another 40 years or so, the expected lifetime of the structure. Zimbabwe pointed to how well the High-Rise Bridge has withstood both record breaking snowfall and heat since its closure as evidence the structure should hold up well after all repair work is accomplished. "We want this repair to last for the useful life of the bridge," Zimbabwe said.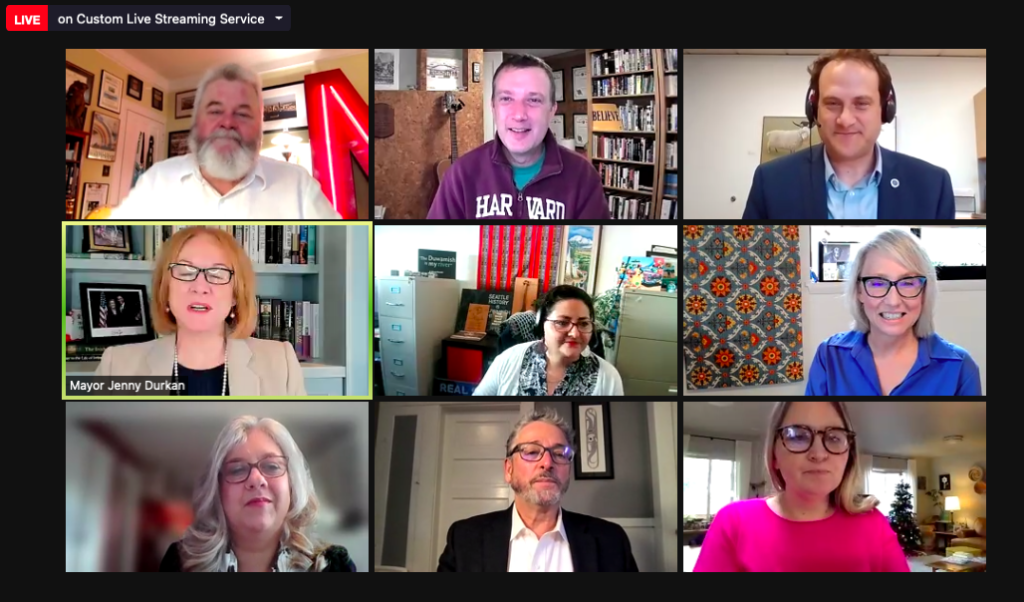 The repair option was also deemed swifter to complete, an important consideration given the thousands of Seattle residents impacted by the closure. While Zimbabwe asserted that SDOT had followed a "very aggressive schedule" in its efforts to address the problem, impatience over the pace of work has surfaced at times.
In response to criticism, Mayor Durkan said she wished there had been more visibility of the phase one stabilization work, which was completed inside of the bridge, and thus away from public view. Additionally, Zimbabwe rejected the notion put forth by City Council candidate Kenneth Wilson, who lost to incumbent Teresa Mosqueda (Position 8 – citywide), that the bridge could be partially reopened to traffic during the next repair phase, stating that such an opening "would risk serious damage and a longer construction period." As it stands, SDOT will reopen all lanes of traffic at the same time, once it's been determined safe to do.
An important milestone, but lots of work ahead
During stabilization, or phase one of the project, work focused on the installation of post tensioning cables and anchor bolts. Carbon wire fibers were also wrapped around the structure, epoxy was injected into cracks, and a bearing was replaced at Pier 18.
Now in phase two, or rehabilitation, more carbon wire wrapping will be added to the structure, a new post tensioning system will be installed in the central area of the bridge, and bridge monitors will be placed as well. SDOT estimates that once all of the work is completed the equivalent of 91 tons of steel cable spanning 46 miles in length and 2 football fields worth of carbon fiber will have been added to the structure. According to Zimbabwe, the steel cable post-tensioning system will work like a skeleton supporting the structure while the carbon fiber will provide coverage "like a cast over a broken bone." Epoxy filling will also continue to be injected as needed with work concentrated on the High Bridge's western end.
The Low Bridge, also known as the South Spokane Swing bridge, which has remained open with some restrictions to vehicle traffic, pedestrians, and cyclists, will be undergoing repair work as well during this phase. During the press conference, the Low Bridge experienced a mechanical failure resulting in an unforeseen closure, a problem that was resolved a couple hours later. Work on the Low Bridge, which Zimbabwe called a "unique, sensitive structure," will also include adding epoxy and carbon fiber wrap to fill any existing cracks and strengthen that bridge further.
The Lower Spokane St Bridge is experiencing mechanical issues and is closed to EB/WB traffic. Use alternate routes. pic.twitter.com/VmGaz4Djtv

— SDOT Traffic (@SDOTtraffic) November 29, 2021
Repair work should remain on budget
In addition to advancing toward on time completion, the cost of the repair contract with Kraemer North America is currently at $44.5 million, including both repairs on the High-Rise Bridge and the strengthening work on the Low Bridge. At 30% design, SDOT's estimate for this work was estimated at $48 million, putting the project on track budget wise as well.
Currently the total project cost is $175 million, which includes program management and the Reconnect West Seattle (RWS) project in addition to all bridge repair work.
"All of this work has only been possible through our partnerships – including with funding partners like the U.S. Department of Transportation (DOT) and the Port of Seattle, as well as local funding allocated by the City Council," Zimbabwe said, citing that $19 million had been provided by the DOT and $9 million by the Port of Seattle.
As of the end of October, SDOT had completed 50 of 70 planned RWS projects, with more slated to be completed before the end of 2021. RWS projects include neighborhood mitigation, bike, freight, and overall projects/services that improve mobility with the goal of restoring connectivity to levels similar to before the High-Bridge's closure. Work has already been completed installing Homes Zones (pedestrian improvements and traffic calming) in South Park, Highland, and Georgetown. All three neighborhoods, which lack safe infrastructure for walking and biking, have experienced increased car traffic and pollution as a result of the High-Rise Bridge closure. The RWS projects were selected using feedback collected by community surveys.
Community Task Force Co-chair Paulina Lopez expressed relief that the project was "nearing the finish line" in a press release shared by the City. Lopez mentioned her appreciation of how SDOT used "inclusive processes" identify the projects most desired by community members to mitigate the impact of the closure, as well as the agency's use of a priority hire program, which is aimed at ensuring "some of the economic benefits of this major repair effort can stay within these communities."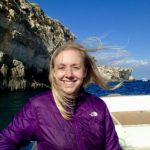 Natalie Bicknell Argerious (she/her) is Managing Editor at The Urbanist. A passionate urban explorer since childhood, she loves learning how to make cities more inclusive, vibrant, and environmentally resilient. You can often find her wandering around Seattle's Central District and Capitol Hill with her dogs and cat. Email her at natalie [at] theurbanist [dot] org.