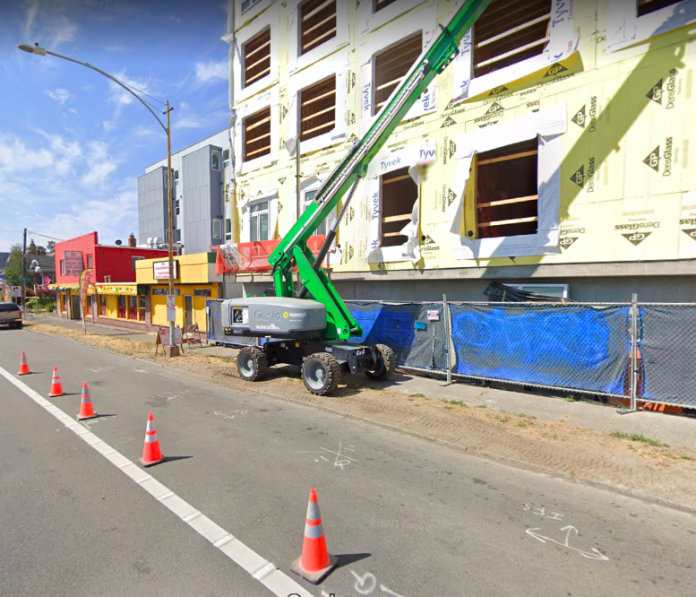 As usual, there was lot going on in the Seattle metro area related to housing this week — much of it is good news in a nice change of pace from some dreary national headlines. Here's a recap of some of the biggest stories.
Millions for affordable housing in Seattle
In her final housing announcement, Mayor Jenny Durkan shared that the city had received $95 million in local investments supporting "the construction, rehabilitation, and acquisition of over 1,100 affordable homes." The new funds raise the 2021 total to $143 million, City's single year largest investment in affordable housing, representing a 20% increase over the previous record in 2020.
Of those 1,100 new homes, the funding is slated to cover the construction of 692 new affordable rental homes, the rehabilitation of 364 existing affordable rental homes, and the acquisition of a newly constructed 63 unit apartment building, Goldfinch Apartments, which in partnership with the Chief Seattle Club, will provide homes to individuals experiencing homelessness and provide culturally appropriate services for people identifying as American Indian and Alaskan Native.
Mayor Durkan also highlighted her administration's achievements in creating affordable housing. "Over 35 years, we created 13,000 affordable homes through the Housing Levy, yet in last four years, we put an unprecedented level of investments in housing to create and preserve 7,600 affordable homes," said Mayor Durkan.
Where did the $95 million come from? According to an official statement provided to The Urbanist by the Office of Housing, "The housing investments announced on December 9 reflect a number of sources including, but not limited to, proceeds from the voter-approved Seattle Housing Levy, payments received through the Incentive Zoning and Mandatory Housing Affordability (MHA) programs, and various federal funds."
Office of Housing was unable to specify exactly which federal housing funds were included because some of the individual projects are applying for federal grants, which, if they succeed, will alter the mix of federal funds.
It's important to point out the important role funding raised by MHA is playing in creating affordable housing. Last spring, The Urbanist reported on how the MHA program has been performing well since it was (finally) passed into law in 2019. In 2020, MHA fees contributed $52.3 million of Seattle OH's record award of $115.9 million in annual housing investments. OH didn't provide an exact figure for 2021, but it's likely higher than 2020.
The Seattle City Council has also unanimously approved Council Bill (CB) 120238 which amended the City's 2021 Annual Action for Housing and Community Development allowing for the City to undertake activities that will allow it receive $12.2 million in funding for acquisition and construction of affordable housing through the Department of Housing and Urban Development (HUD). The funding comes from the American Rescue Plan Act (ARPA).
Seattle's approved 2022 budget further increases funding in affordable housing to the tune of $194 million, relying on JumpStart funding and more ARPA dollars. Next year's MHA proceeds will further add to that total.
King County Council Passes Health Through Housing Implementation Plan
The King County Council passed its initial implementation plan for its Health Through Housing program (HTH), which aims to create up to 1,600 emergency housing and permanent supportive housing units for people experiencing chronic homelessness. The program has already created housing in Seattle, Renton, Federal Way, Redmond and Auburn.
Health Through Housing is funded by a 0.1% increase of the County's sales tax. Half of the funds raised are used to acquire housing by purchasing existing facilities like hotels and nursing homes, while the other half of funds are spent on services. In 2021, the County increased spending to $297 million by bonding some of the future proceeds; $67 million is expected to spent in 2022.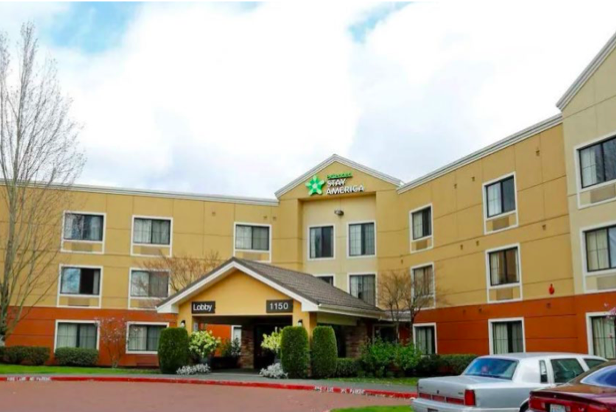 Before the vote, several councilmembers spoke enthusiastically about Health Through Housing. "For me it's a real game-changer," said Jeanne Kohl-Welles (District 4 – Seattle).
Council Vice Chair Joe McDermott (District 8 – Southwest Seattle, Burien, and Vashon Island), citing that the County is in "desperate need of permanent housing in South King County," applauded cities like Renton for stepping up to help and called on others to join the county's efforts.
The more cities that partner with us… I think we'll have an exponential snowball effect because one of the things I heard early on is this false fear that if we build it they will come — and the fear some cities have expressed is "well if we are the only one providing services then we'll have lots of individual with high social service needs coming to our cities and nowhere else."

Well, as more and more cities each implement this program, it truly does become regional. I do think it's critical and a reminder to work with the community and work with the local jurisdictions with as much lead time as possible, to listen sincerely and not be afraid to adjust operational decisions, and make sure that as we implement this program in different communities we are doing it in a way that really meets the needs of that community, and integrates with the community.

King County Council Vice Chair Joe McDermott.
Master Builders allege that MHA fees decrease townhome production
Master Builders Association of King and Snohomish Counties (MBAKS) sent a letter to Seattle Mayor Jenny Durkan last week stating that since the implementation of citywide the Mandatory Housing Affordability (MHA) program in April of 2019, many townhome projects have become "infeasible." Under MHA, new development must either provide affordable housing on-site or pay into an affordable housing pool, in exchange, developers are allowed to have a density bonus (e.g., build taller structures and more floor area). However, MBAKS complained that in the case of townhomes, which are generally built in low-rise zones, developers are required to pay fees without receiving an effective bonus (since a fourth floor in a townhome can be awkward, especially with upper-level setback requirements biting into it).
Pointing to a report generated using city data indicating that townhome production is declining, MBAKS claimed that the MHA fees are resulting in preventing "Seattle's housing supply from growing at the pace needed to better meet the strong demand for more affordable housing choices."
In its letter, MBAKS cites, "the MHA fee costs nearly $32,743 per [t]ownhome or $130,972 for an average four-unit project across all zones." The fact that the fee must be paid before permits are issued and cannot be paid installments was another source of contention.
While there was a provision intended to provide relief for developers of smaller buildings like townhomes from undue fees, MBAKS argues that it "provides insufficient relief from these burdens." Currently in order to receive a waiver from or reduction in MHA fees, a developer must demonstrate a "severe economic impact at such a level that a property owner's constitutional rights may be at risk." However, the provision also stipulates that economic impact cannot be solely based on the fact that the developer is unable to build additional units as a result of the density bonus.
In terms of solutions, MBAKS is asking the City to pass legislation that exempts townhome projects from MHA fees "so long as they increase the housing supply on their development sites." Short of that, the organization also expressed it would be satisfied with developers only paying MHA fees for floor area that exceeds the size limits that were in place prior to MHA, and if townhome builders, and buyers, would be able to make MHA payments over time, similar to how King County sewage treatment capacity charges are paid over time.
Potentially passing on MHA fees to future homebuyers would result in a higher housing cost, although spreading out the payments over a period of time might help, the association argues. According to MBAKS report, the average townhouse in Seattle sold for $699,950 between August and October 2021, not exactly an affordable price, but far less than the cost of an existing or new single-family home. MBAKS cited that during the three months leading up to the report, townhomes had made up 68% of family-sized home sales and 79% of all Built Green project certifications (a sustainability designation) in Seattle.
MBAKS has reason to hope to have greater influence with the incoming administration. MBAKS Director of Governmental Affairs Marco Lowe is leaving his post to accept a position as Chief Operations Officer for Mayor-Elect Bruce Harrell. Lowe previously worked in the mayoral administrations of both Greg Nickels and Mike McGinn. Though filling an operations rather than policy role this time around, the post could indicate MBAKS has Harrell's ear.
On the other hand, Harrell was clear on the campaign trail that he was not interested in citywide zoning changes, preferring a more incremental approach, which had been laid out by ally and new "Director of Strategic Initiatives" Tim Burgess. Status quo zoning leaves Seattle with roughly 30 square miles dedicated to single-family homes compared to just 10 square miles where multifamily projects and townhomes are allowed. This imbalance in land use could also be part of the slowdown in townhome production from earlier peaks when lowrise zones were less built out.
New Tacoma housing for people exiting homelessness
The Low Income Housing Institute (LIHI) celebrated the opening of Aspen Court, a 94-room hotel, which will offer enhanced shelter to people experiencing homelessness in Pierce County. The property was purchased with $8.8 million in capital investment contributions from Pierce County, City of Tacoma and City of Lakewood.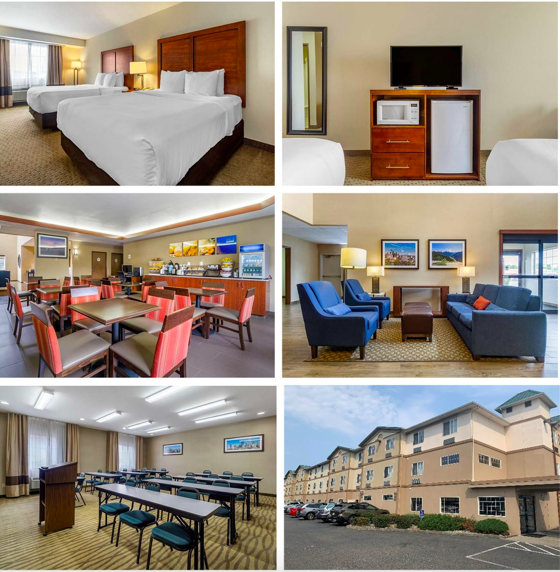 After operating as an enhanced shelter for two years, Aspen Court will be renovated to add kitchenettes to the rooms to create permanent supportive housing. LIHI has applied to the Washington State Department of Commerce to fund the renovations.
Aspen Court will be able to house up to 120 people and will allow for pets. Work has already been undertaken to identify people sleeping outside to refer, including seniors, pregnant women, and people who are frail and in poor health. On-site case managers will be present to help residents with housing and employment applications, healthcare, transportation, counseling, and help
with re-connecting with family or friends.
Aspen Court is the first enhanced shelter to be opened by LIHI in the Tacoma area. The agency already operates three tiny houses villages in Tacoma that provide shelter to people existing homelessness.
In Pierce County, 10,858 individuals experienced homelessness over the course of the year in 2020, LIHI spokesperson Aaron Long said. The 2020 point-in-time count recorded 1,897 homeless people, with 544 from Tacoma.
Meanwhile up north, the January 2020 point-in-time count found 11,751 people were experiencing homelessness in King County. King County declined to conduct a point-in-time count in 2021 or in 2022, citing pandemic interruptions. This could lead to issues securing federal funding as every-other-year counts are required by the Department of Housing and Urban Development.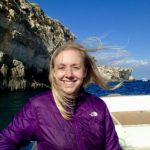 Natalie Bicknell Argerious (she/her) is a reporter and podcast host at The Urbanist. She previously served as managing editor. A passionate urban explorer since childhood, she loves learning how to make cities more inclusive, vibrant, and environmentally resilient. You can often find her wandering around Seattle's Central District and Capitol Hill with her dogs and cat. Email her at natalie [at] theurbanist [dot] org.