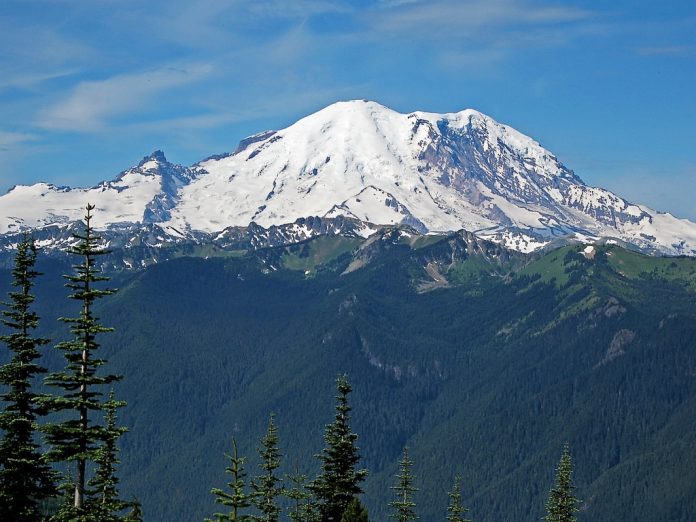 When it comes to planning in the State of Washington, the Growth Management Act (GMA) is where we start. It determines where we can build housing, cities, transportation, and everything else. More importantly, it determines where we cannot (an interactive map of the Puget Sound Region's Urban Growth Boundary can be found here).
What the GMA gives us is the boundary of land in which to grow. It protects farmland and forests from being mowed down to build indefinite sprawl. The GMA is not a limit on how many people can live in our cities or our state. It's a limit on where we can put new homes and businesses.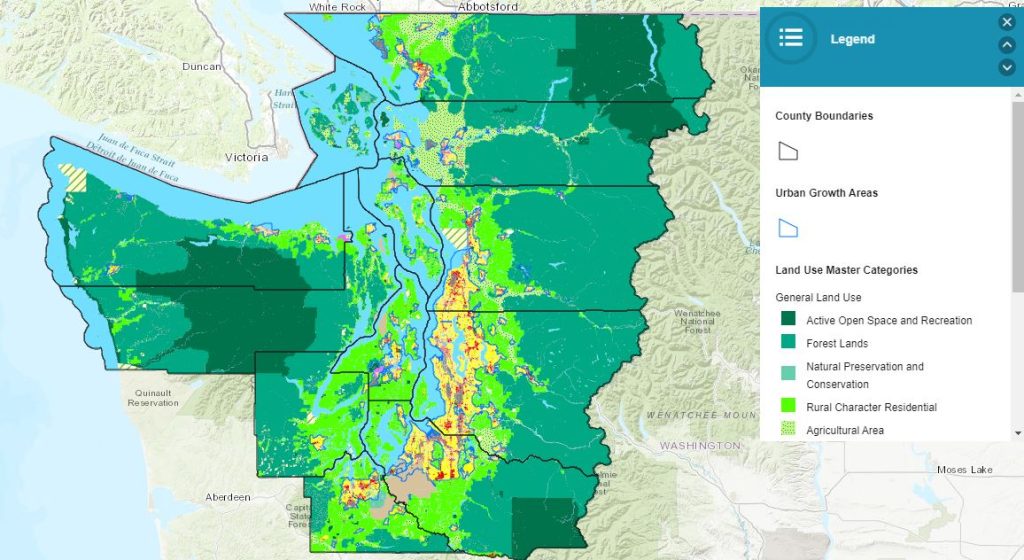 But the GMA needs to be refreshed. When it was first written there was no mention of climate change or what causes it. It was a compromise that still allowed some sprawl to continue in places like Maple Valley, Snoqualmie, and Issaquah, sacrificing some farmland, forests, and wilderness in the process. But by establishing an urban growth boundary, the GMA did slow down the process of sprawling out and do a better job of limiting its extent.
Well, that growth boundary is now full, but our cities and state are not. What the GMA update needs is to make sure our cities are accessible and affordable, providing access to everyone who wants to be there. Richard Conlin wrote in his op-ed to the Seattle Times that "people want to live in our wonderful city of Seattle." So, let's let them.
Futurewise is sponsoring three important state bills to update the GMA to assure our state can grow equitably and sustainably, renewing its "Washington Can't Wait" push from last session.
HB 1099 requires Washington counties and cities effectively plan to prevent emissions that cause climate change. The bill died in Senator Steve Hobb's transportation committee last year, so the now that he is out, it may have a better chance of getting passed.
SB 5042 closes loopholes that have been exploited in the GMA to continue building sprawled out suburbs at the sacrifice of more forests and farms.
Finally, providing full funding for HB 1220, which was passed by the state legislature in 2021, ensures that these changes to growth plans are equitable and racially sensitive.

The bottom line is sprawl has reached the edges of the growth boundary, but our cities have lots of space in which they could welcome more residents within that border. Every eight years Seattle and other parts of the metropolitan area are required to meet housing growth targets in the Comprehensive Planning process. Too much of Seattle and the greater metro area are zoned no differently than Maple Valley. Single family zoning dominates the landscape, consuming 75% of the land we can build housing on and carries less than half of our urban populations.
The prevalence of single-family zoning is a policy failure that has led to families being priced out and having to travel further to get to jobs and school, mostly by car. What these GMA updates can do is guide our city planning departments to realize how much space we really have for housing growth. For scale, the country of Switzerland is a quarter of the land size of Washington and has a million more people in it. The largest Swiss cities (Geneva, Basel, and Zurich) could all fit within Spokane with 20 square miles to spare. Seattle's 84 square miles are large enough to fit all of Paris and Barcelona. Manhattan houses 2.2 million people on one quarter of the land Seattle has.
The point is, the GMA is the end of the line on sprawl, so it's time to look within. If Seattle allowed stacked flats, sixplexes, and ended the apartment ban citywide, we could house another million people without mowing down another inch of wilderness. If we let our single-family neighborhoods in the rest of the metro area similarly grow, we could double the population of the state and house people near jobs, businesses, and transit.
Housing growth that prioritizes density and transit connectivity is policy that checks all four boxes of the Futurewise sponsored bills: increasing equity, preventing gentrification, reducing emissions, and saving forests and farms. Learn more about the proposed legislation in Futurewise's 2022 Advocacy Guide.
Be sure to reach out to your state legislators to advocate for these bills. Futurewise is also hosting advocacy events to help spread the word. Both events will feature information about the "sprawl loophole," how it impacts Washington State, what is needed to pass these important bills in 2022. Then participants will text bank constituents in key legislative districts across the state, asking them to reach out to their legislators with their support.
SB 5042 Educational Event and Text Bank, Wednesday, January 19th from 6-7:30pm, Register online here.
HB 1099 Educational Event and Text Bank, Wednesday, January 26th from 6-7:30pm, Register online here.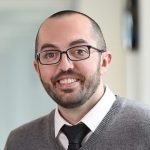 Ryan DiRaimo is a resident of the Aurora Licton-Springs Urban Village and board member of the neighborhood group ALUV. He works at an architecture firm downtown and seeks to leave a positive urban impact on Seattle and the surrounding metro. He advocates for more housing, safer streets, and mass transit infrastructure and hopes to see a city someday that is less reliant on the car.