Details are emerging on plans to replace the suburban-style Safeway grocery story adjacent to University Village Mall with an eight-story mixed-use development. The plans follow projects in the works to restyle Safeway stores in other urban Seattle locations, notably Queen Anne and Capitol Hill.
Early Design Guidance (EDG) plans filed with the Seattle Department of Construction and Inspections (SDCI) propose "three residential buildings including a total of 734 residential units over a two-story common podium building with retail space and parking for approximately 614 cars." While not confirmed, it's expected that Safeway will continue to be the retail tenant on the ground floor. It's also encouraging to see the proposed site plan includes some smaller retail spaces.
The proposed development will be subject to Mandatory Housing Affordability (MHA) requirements. Preliminary calculations suggest the development could end up contributing over $13 million to Seattle's affordable housing fund — unless, of course, the developer opts to include affordable housing on-site, which would also be a boon for Seattleites looking for homes in an amenity-rich area.
The site is just off the Burke-Gilman Trail, which offers a quick bike ride (or pleasant roll or stroll) to the University of Washington campus or longer rides out to Bothell and the larger regional trail network, which keeps growing with additions like the Eastrail. Nearby NE 45th Street and 25th Avenue NE are served with frequent transit by Routes 31, 32, 65, 75, and 372. The site is also less than a mile from U District and University of Washington Stations, which are currently served by the Link 1 Line (and soon to be served by the 2 Line in 2023).
Proposed Site Plan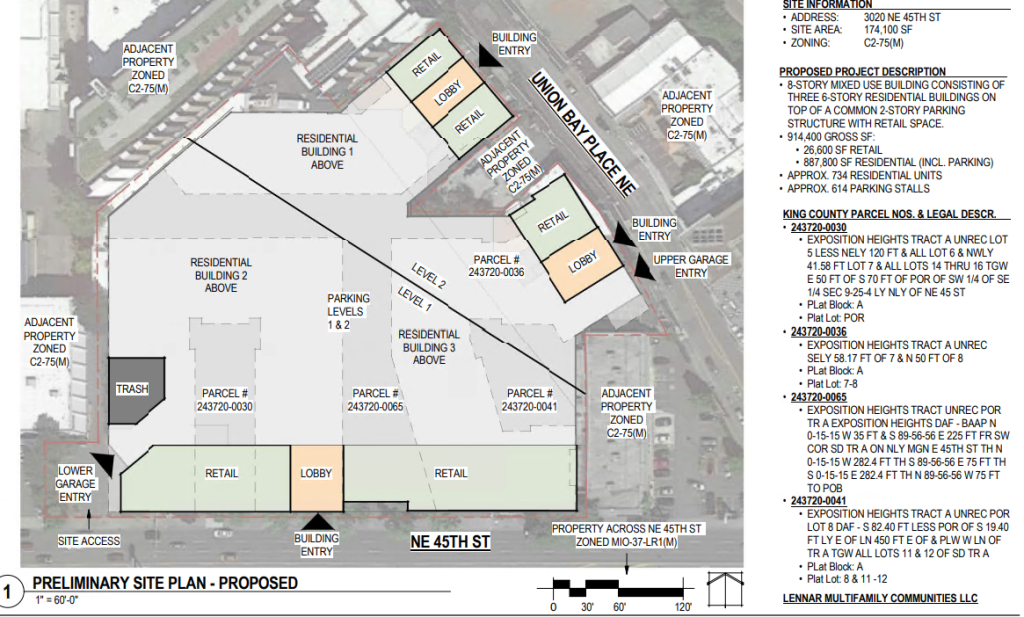 Current Site Plan
New Housing Flourishing Near University Village Mall
Given the preponderance of new mixed-use and residential developments that have either been constructed or are in the works near the University District Mall, it's not surprising that the current use of Safeway site is being reconsidered.
Notable new developments include:
4600 Union Bay Place NE: Six-story apartment building with 98 homes, ground floor retail, and parking for 53 vehicles. This development is directly across from the Safeway, creating the possibility of transforming this stretch of Union Bay Place into a pedestrian or people-focused street like a woonerf.
4906 25th Avenue NE: Two six-story courtyard apartment buildings with 278 homes, ground floor retail, and parking for 259 vehicles.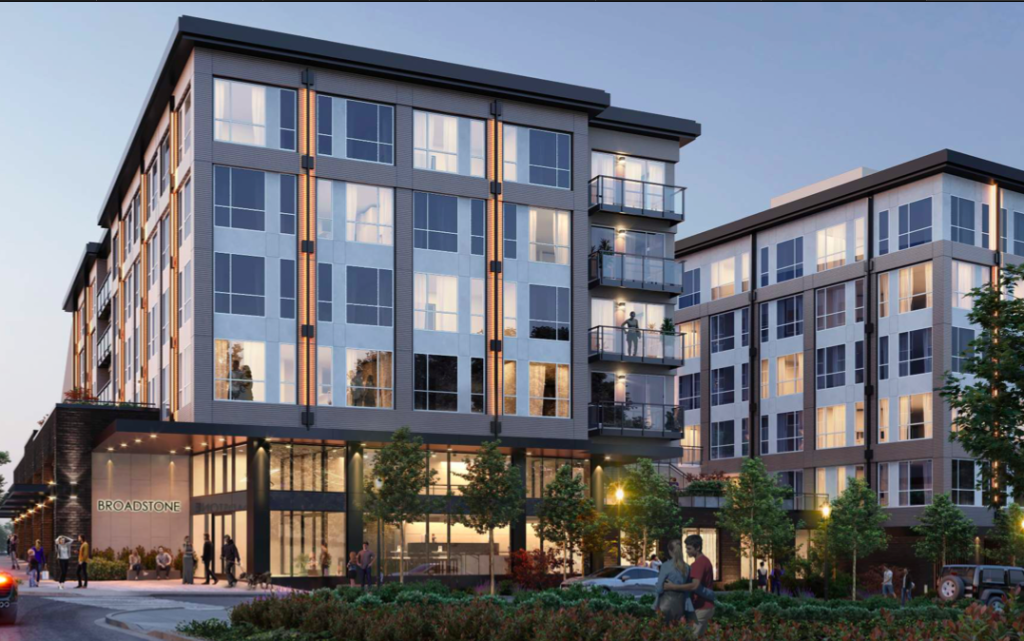 4715 25th Avenue NE: Seven-story apartment building with 236 homes, ground level retail, and 190 parking spaces. This building has been completed and is actively leasing.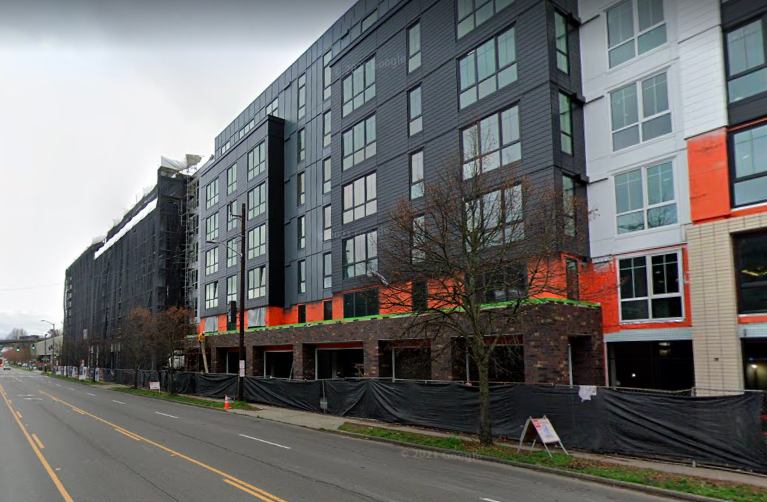 Unlike Northgate Mall, which was financially struggling prior to plans coming into place for its redevelopment, University Village Mall continues to be a financial success. While its lowrise buildings dispersed among expansive surface parking lots might invite speculation about its future, until a financial motivation — or imperative — arises, it seems unlikely that plans for transforming the mall into a mixed-use development will be considered. But it is possible that if enough growth continues around the mall, however, eventually owners will begin to see the site in a new light and consider a future that incorporates dense housing into an amenity-rich and transit-connected neighborhood.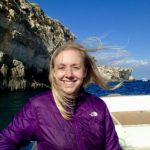 Natalie Bicknell Argerious (she/her) is Managing Editor at The Urbanist. A passionate urban explorer since childhood, she loves learning how to make cities more inclusive, vibrant, and environmentally resilient. You can often find her wandering around Seattle's Central District and Capitol Hill with her dogs and cat. Email her at natalie [at] theurbanist [dot] org.