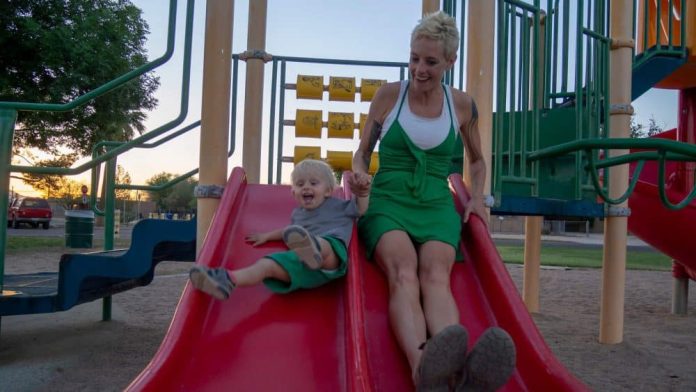 Anna Zivarts, director of the Disability Mobility Initiative at Disability Rights Washington, will be our guest for The Urbanist's monthly meetup on March 8th with our transportation reporter Ryan Packer moderating the discussion. Zivarts is a low-vision mom and nondriver who was born with the neurological condition nystagmus.
Below is the video from that talk:
On a personal note, I've had the pleasure of organizing and advocating alongside her through the Move All Seattle Sustainably (MASS) Coalition and she is someone who has really pushed me to think more deeply about mobility justice and apply that framework to make our transportation system work for everyone — not just the able-bodied motorist. Zivarts' story is also really enlightening and inspiring. Growing up in Olympia, she strived to hide from her disability and pretend it wasn't there through overachieving and avoiding situations where it'd come up.
"Immediately after college, I moved to New York City. The subway made it easy to not tell people I couldn't drive, or that there was anything different with my vision," she wrote in a biographical article on Disability Rights Washington's website. "Keeping it a secret backfired when people who eventually got to know me well realized that I wasn't actually stuck up, I just couldn't recognize them when they'd wave at me across the street. But when in the course of a more casual friendship or work relationship was I supposed to mention I can't see? As I worked hard to build my video production company, I never wanted clients to think of me as less capable."
Zivarts goes on to write about having a son who ended up developing nystagmus just like she had ended up forcing her to reckon with her own attitude toward her disability. The epiphany of her son's condition and what it revealed about her own was initially pretty gut-wrenching: "I cried for a day. Then as my feelings began to sort themselves and I realized I was not crying because he was disabled. I was crying because of the emotional pain and shame I associated with my own disability."
This realization ended up altering her career and pushed her to become a full-time advocate. Since launching the Disability Mobility Initiative (DMI) at Disability Rights Washington in 2020, she has worked to bring the voices of nondrivers to the planning and policy-making tables.
Through DMI, she built a 200-person nondriver storymap, compiled the expertise in these stories into a groundbreaking research paper that she presented to the AASHTO Board, and launched a #WeekWithoutDriving challenge for elected leaders to understand what it's like to get around without driving themselves. ​​She represents disabled nondrivers on the Washington State Active Transportation Council, Autonomous Vehicle Work Group and Transit Demand Management Executive Board, and currently serve as the equity and accessibility expert on National Highway Traffic Safety Administration's Pedestrian and Bicyclist Safety Program Assessment teams for Kentucky and Maryland.
We will discuss the Move Ahead Washington transportation package that recently passed the state Senate and will soon be passed by the House. The package represents a start to shift away from the highway focused transportation packages of the past. What would people who aren't able to drive be impacted by in the package and what more is needed to make cities accessible to all? Zooming out even farther, what would mobility justice and climate justice look like? It's sure to be an in-depth conversation about transportation advocacy and access. We hope you join us.
Our hourlong conversation will start at 6:30pm on Tuesday March 8th. Watch the video on our YouTube page.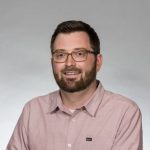 Doug Trumm is publisher of The Urbanist. An Urbanist writer since 2015, he dreams of pedestrianizing streets, blanketing the city in bus lanes, and unleashing a mass timber building spree to end the affordable housing shortage and avert our coming climate catastrophe. He graduated from the Evans School of Public Policy and Governance at the University of Washington in 2019. He lives in East Fremont and loves to explore the city on his bike.