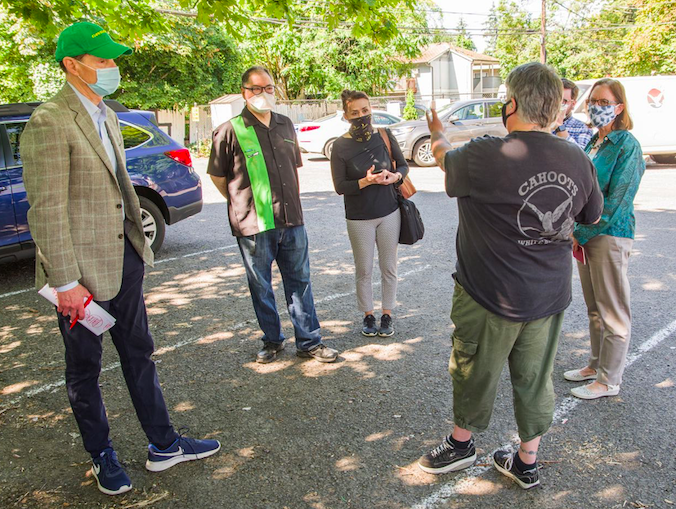 While the editorial staff at the Seattle Times wring their hands about yet another Seattle Police Department (SPD) Crime Report, I ask: will the Seattle City government fall prey to scare tactics, or will it critically examine what works?
So far, it seems the scare tactics are working. Mayor Harrell has proposed police-signing bonuses and hot spot policing as part of a "new" public safety strategy, and SPD announced that they will attempt to hire 125 new police officers this year — a decision with a $11 million price tag.
But for our neighbors with mental illness, those living in encampments, and for Black and Indigenous communities, ramping up police presence is harmful. Instead of helping, increasing police has led to tragic outcomes, especially for individuals experiencing mental health crises.
Nationally, individuals with mental illness are 16 times more likely to be killed by police. The Counted, a database from the Guardian, reports that police officers kill hundreds of people with mental illness every year. Even when police interactions don't have deadly consequences, people with mental illness are more likely to be arrested and imprisoned. The US Department of Justice reports that 37% percent of people in state and federal prisons who have been diagnosed with a mental illness. According to the Prison Policy Initiative, "In 2015, the Washington Post reported that 124 cases of officer shootings (27% of all officer shootings that year) involved a mental health crisis; in 36% of those cases, the officers were explicitly called to help the person get medical treatment, and shot them instead."
And it's impossible to talk about police without talking about racialized violence and use of force against Black individuals. Black individuals with mental illness are more at risk than their White peers, and are disproportionately harassed, arrested, and killed. In 2017, Seattle resident Charleena Lyles, a Black woman, was shot seven times by police. She was pregnant, known by police officers to have mental-health challenges, and held a knife. She and her baby were killed.
This harrowing reality points to a need for alternatives. There is another path — programs that are cheaper, more effective, and less traumatizing — to help thousands of people in Seattle feel safer: mental health first responders.
In Eugene, Oregon, a small but crucial team, provides unarmed response to individuals experiencing mental health crises. Funded through the police department and dispatched through the same central system, the CAHOOTS team responds to emergency calls via 911 and a direct phone line. In a city of 168,000 people, the team responds to about 24,000 calls a year — adding up to 20% of the total 911 calls. Fewer than 1% of these calls ended up requiring police.
The program operates in Eugene and Springfield through the cities' Police Department for $2 million, or 2% of total police budgets. The program generates $15 million in savings annually through ER diversion and picking up calls that would otherwise be handled by police.
When CAHOOTS professionals arrive on the scene, they ask those in crisis not to get on the ground or put their hands up. They ask, "what's wrong, and what do you need? What are you experiencing, and do you have a place that feels safe?" Often, CAHOOTS teams can de-escalate the crisis in the moment or offer to take individuals to a mental health clinic.
The responders' lack of uniforms or weapons reassures the community and avoids causing unnecessary additional trauma. They create safety primarily because they are not the police. As Ebony Morgan, a CAHOOTS Crisis Worker, told NPR, "I carry my de-escalation training, my crisis training and a knowledge of our local resources and how to appropriately apply them. I don't have any weapons, and I've never found that I needed them."
Eugene is no longer alone. Over the past two years, other cities implemented mobile mental health responders as police alternatives. Most programs are funded through police budgets and dispatch unarmed, trained, civilian mental health responders to callers in distress instead of police.
Oakland founded its program — MACRO — in 2021. Providing a model for Seattle, Oakland is a large, racially diverse city with a long history of community-based alternatives and community-demanded police accountability and oversight commissions. By diverting calls away from police, Oakland hopes to generate cost savings and improve public health outcomes.
Similarly, in Sacramento a new model called Mental Health First has come into action, funded by Anti Police-Terror Project. The program uses a separate phone line to provide services to marginalized and at-risk communities who traditionally don't call 9-1-1 or government sponsored phone lines. 
A closer-to-home example can be found in Olympia. Started in 2021, the Crisis Response Unit is also modeled after CAHOOTS. The program was publicly supported by Olympia's then Chief of Police who had been an officer in Eugene, Oregon. CRU staff and police collaboratively triage calls to decide an appropriate response. Over time, callers increasingly request CRU explicitly.
Returning to Seattle, we should be skeptical of SPD's annual Crime Report as a measure to secure more funds and expand officer hiring. A report by the National Institute for Criminal Justice Reform reveals that 80% of SPD's calls were for non-criminal events.
To date, Seattle's touted "police alternatives" include the City's LEAD program and Crisis Response Team, both of which still center with an armed police response to incidents like prostitution and low-level drug offenses. In essence, LEAD is just a police referral program, in which officers refer individuals to case management instead of pressing legal charges. LEAD provides no direct services to those experiencing mental health, and still results in an armed officer on the scene. The Crisis Response team is a co-responder model; mental health professionals and trained police officers respond to crises together. This program is not an alternative; it's a slight variation that still leads with armed response.
For the better half of a century, we've allowed crime reports and fear tactics to craft our public safety response. Ignoring data and creative alternatives, City governments everywhere have built a disturbing reality: a hyper-militarized police force, the largest system of incarceration in the world, and a society where those with mental illness don't get help — they get arrested or killed.
We need to stop investing in broken systems. With just 2% of the police budget, the City of Eugene generated millions in savings and increased public safety for everyone. Imagine what Seattle could do with $11 million going to alternatives instead of new hires.
3/2/22: This article was corrected to reflect that Mental Health First is funded by the Anti Police-Terror Project, not the City of Sacramento.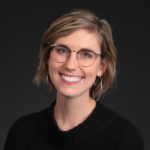 Elizabeth Kirk (Guest Contributor)
Elizabeth Kirk is a second-year Masters of Public Administration student at the University of Washington, where she studies urban policy, social justice, and poverty reduction.