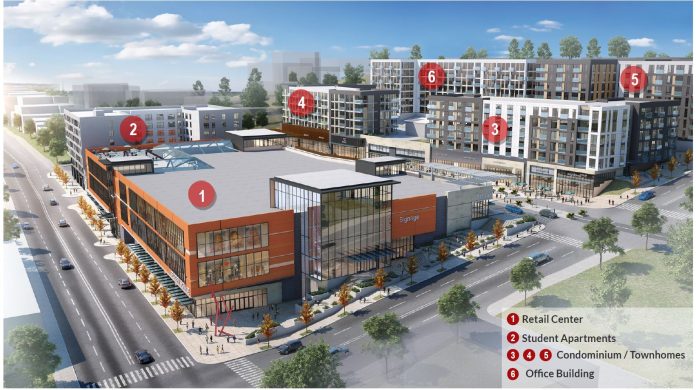 Close your eyes for a moment and think of downtown Tacoma. What do you see? Where do you like to go? Chances are, most of us would think of the museums, bars and breweries, or UW Tacoma.
Now for a tougher question, where do people gather? Where's the life of downtown? Yeah, on the weekends the bars and restaurants may have plenty of customers, but many of us can't really point to the heart and soul of downtown Tacoma. There's no focal point in the area that draws a lot of attention and brings people in for extended periods.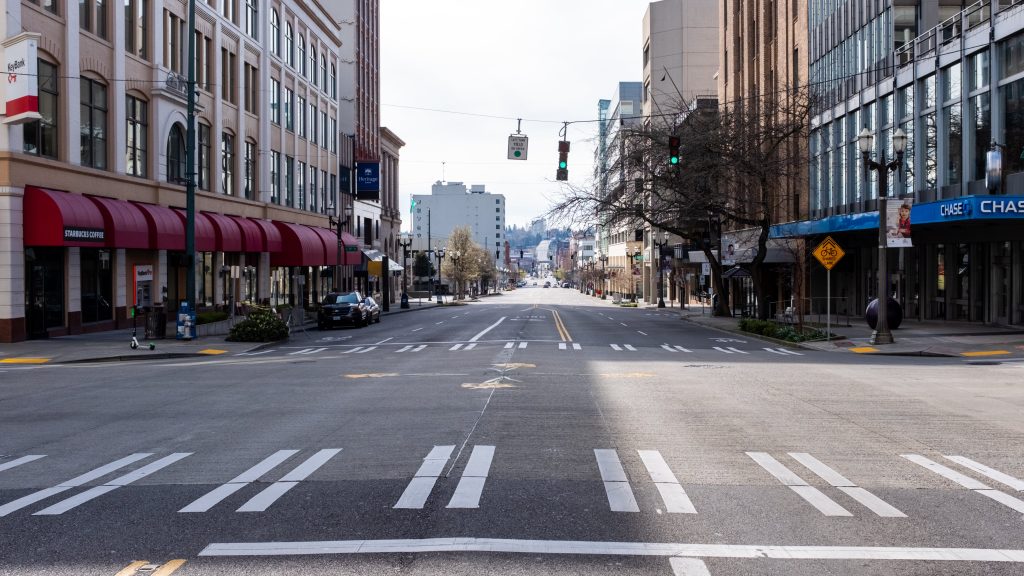 Tacoma lacks a true urban core. The downtown neighborhoods can be lively and fun, but they often feel disjointed and isolated from one another, requiring a car or long walk to connect the spaces.
Breathing life into downtown
The City has been well aware of this issue. Back in 2013, it posted a request for proposals for urban redevelopment projects to breathe new life into downtown. In 2015, Bellevue based North America Asset Management Group, LLC (NAAM) proposed building the Tacoma Town Center. In August of that year, they reached an agreement with the City and worked to figure out permitting and land purchases. In March of 2021, the first apartment building was completed. In June 2021, Idaho based Galena Equity Partners took over leadership on the project to finish it out.
So what's the Tacoma Town Center? It's an urban revitalization project that intends to redevelop a few blocks to bridge the divide between the Brewery District and the Museum District/UW Tacoma and create a more unified downtown. The redevelopment is bounded by S 21st Street and S 23rd Street and Jefferson Avenue and Tacoma Avenue S.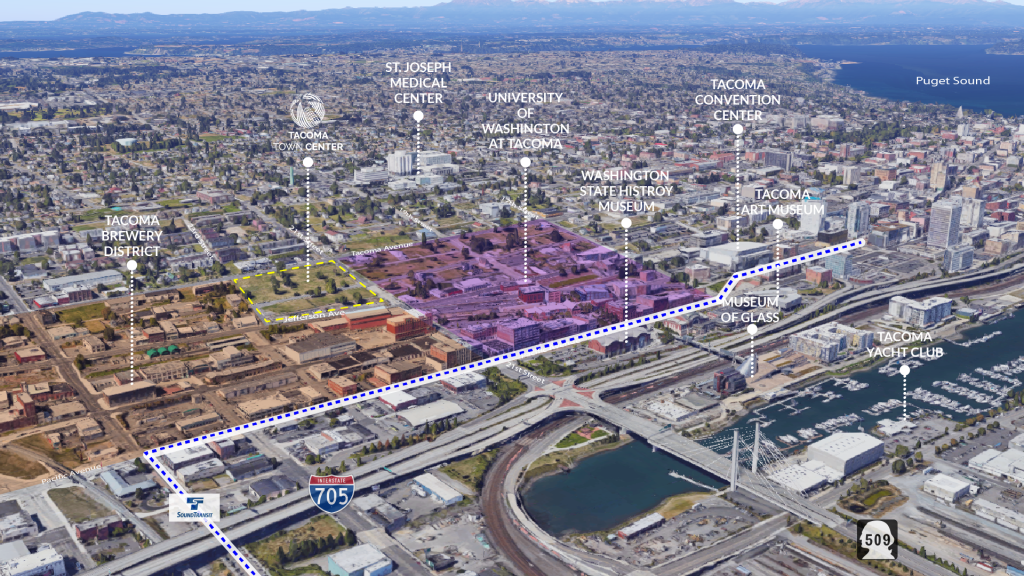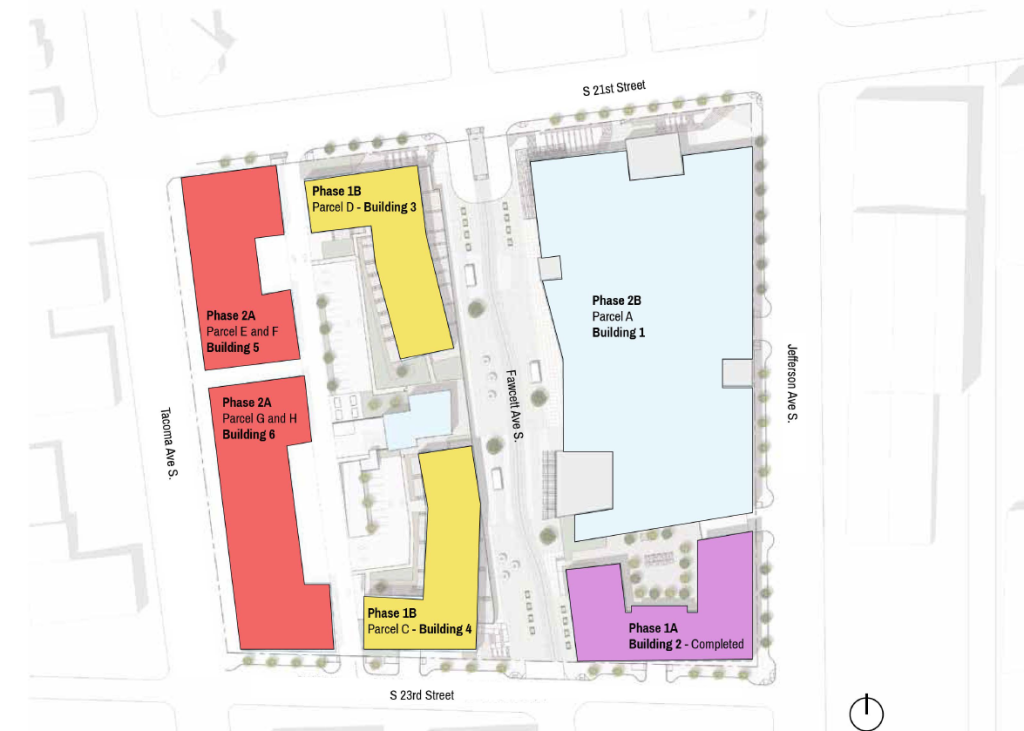 The development itself will be mixed-use: there will be approximately 600 apartments, 240,000 square feet of retail space, and 200,000 square feet of office space spread across the project's six proposed buildings. A section of Fawcett Avenue, running through the middle of the area, will be removed and replaced with a pedestrian and bicycle promenade to create a wide, walkable plaza between buildings. Overall, the project aims to create the conditions to make people want to walk or bike around and enjoy everything our Downtown has to offer.
In addition to joining sections of the city together, the development hopes to offer entertainment options like mini golf and bowling in addition to shopping and restaurants. The original proposal also included plans for an e-sports arena, but that has since been nixed in recent iterations of the plan. Probably for the best, Grit City isn't exactly a gaming destination quite yet (though your humble author will crush some n00bs given the chance)!
Building underway
The project's first building (Building #2), the Jefferson Yards apartment complex with 144 units, was completed in March 2021 at the corner of S 23rd and Jefferson Avenue. It is in the "5 over 1" format many of us have become used to seeing across American cities, with five residential floors over street level retail spaces.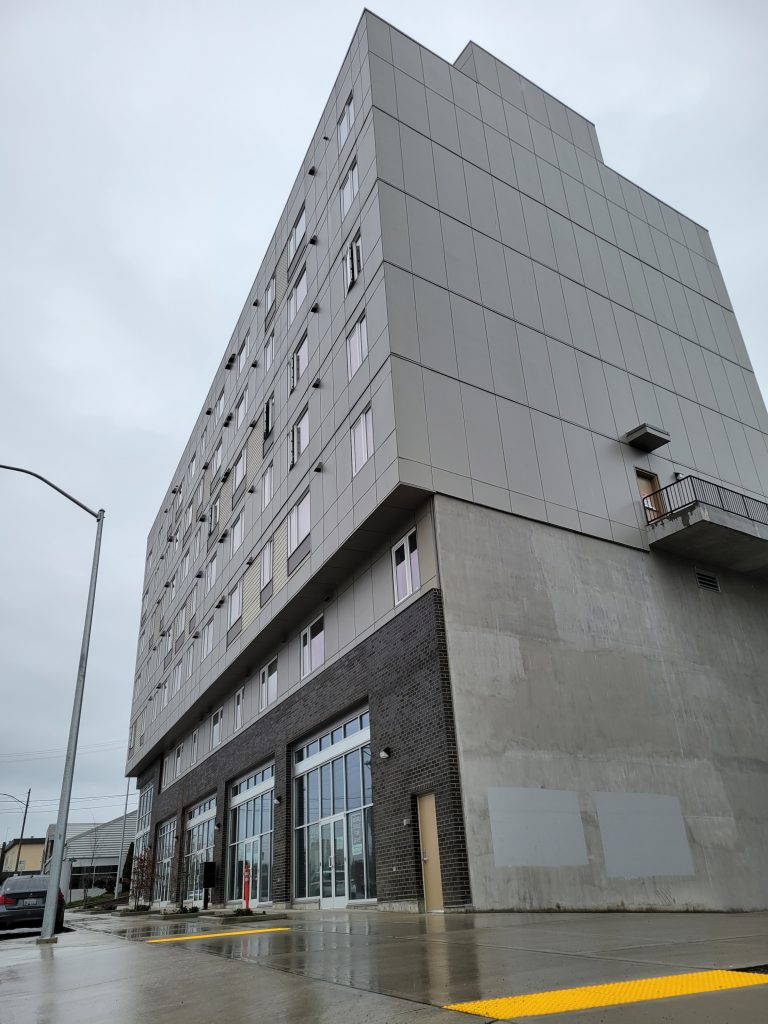 Construction has already begun on another apartment building (Building #3) at the corner of Fawcett and S 21st Street. That building should be completed sometime in 2023 with the remaining buildings being completed by around 2025 if everything goes according to plan. The 2025 estimated completion is already three years later than the original estimate completion, likely due to delays from the ongoing pandemic in addition to the changing of developers.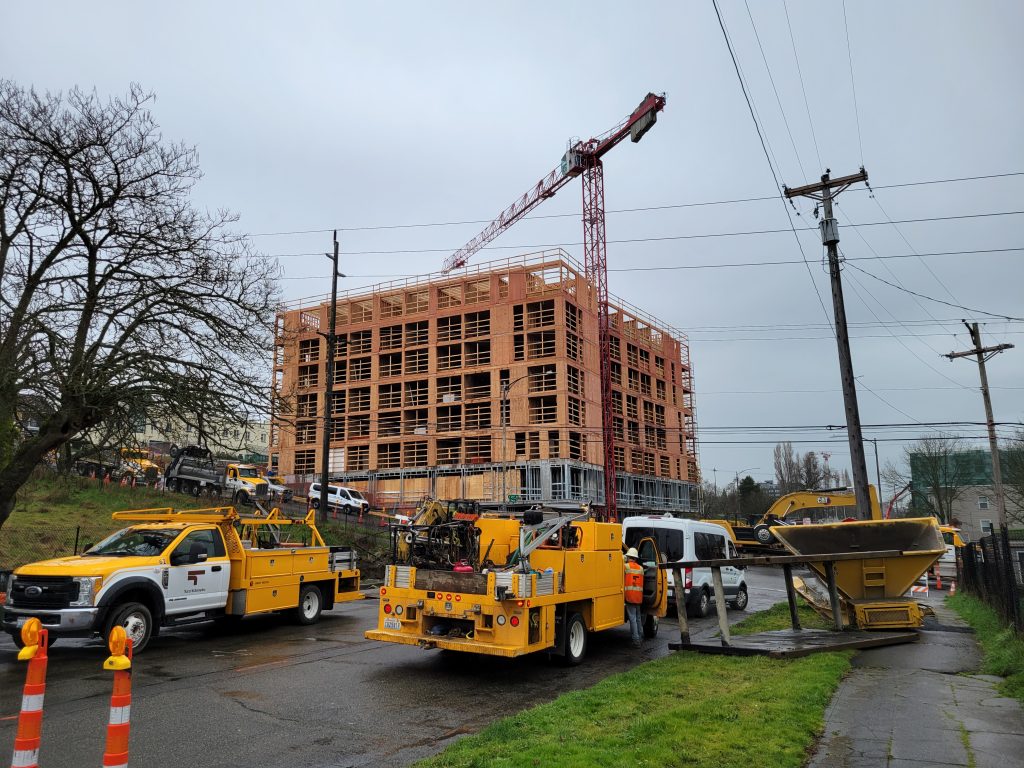 The bottom line
Now with all these new apartment buildings, one of your first questions will be, how much will they cost? The entire development will have about 600 apartment units, including studios, one-bedroom/one-bath, two-bedroom/two-bath, live/work units, and townhouses. Of these units, 98 are required to be affordable, locked in at 80% of the area median income (AMI). The remaining 500 or so will be at market rate. Bearing in mind this is a new development, that more or less translates to expensive luxury housing.
There has also been documentation stating that a number of units will be available as student housing for the nearby UW Tacoma campus, but it is not clear whether these units are part of that 600 count or in addition to those units nor their cost.
Changing things up in big ways
Overall, this is an interesting development. Tacoma definitely needs something like this to reinvigorate our downtown. I don't know about you, but my downtown excursions are typically brief – just touring a museum and grabbing a drink or two. I rarely hang out for more than a few hours every couple of weeks. The Tacoma Town Center could switch things up in big ways.
I appreciate the diversity of housing options the complex will offer, suitable for individuals to small families. This will be fairly efficiently use of land and increase downtown housing density. The focus on building a pedestrian and bike promenade will make the area attractive for urban dwellers seeking a breath of fresh air. Additionally, I could see that promenade being a place to gather and host events. Imagine outdoor summer concerts, holiday villages, and any number of community events!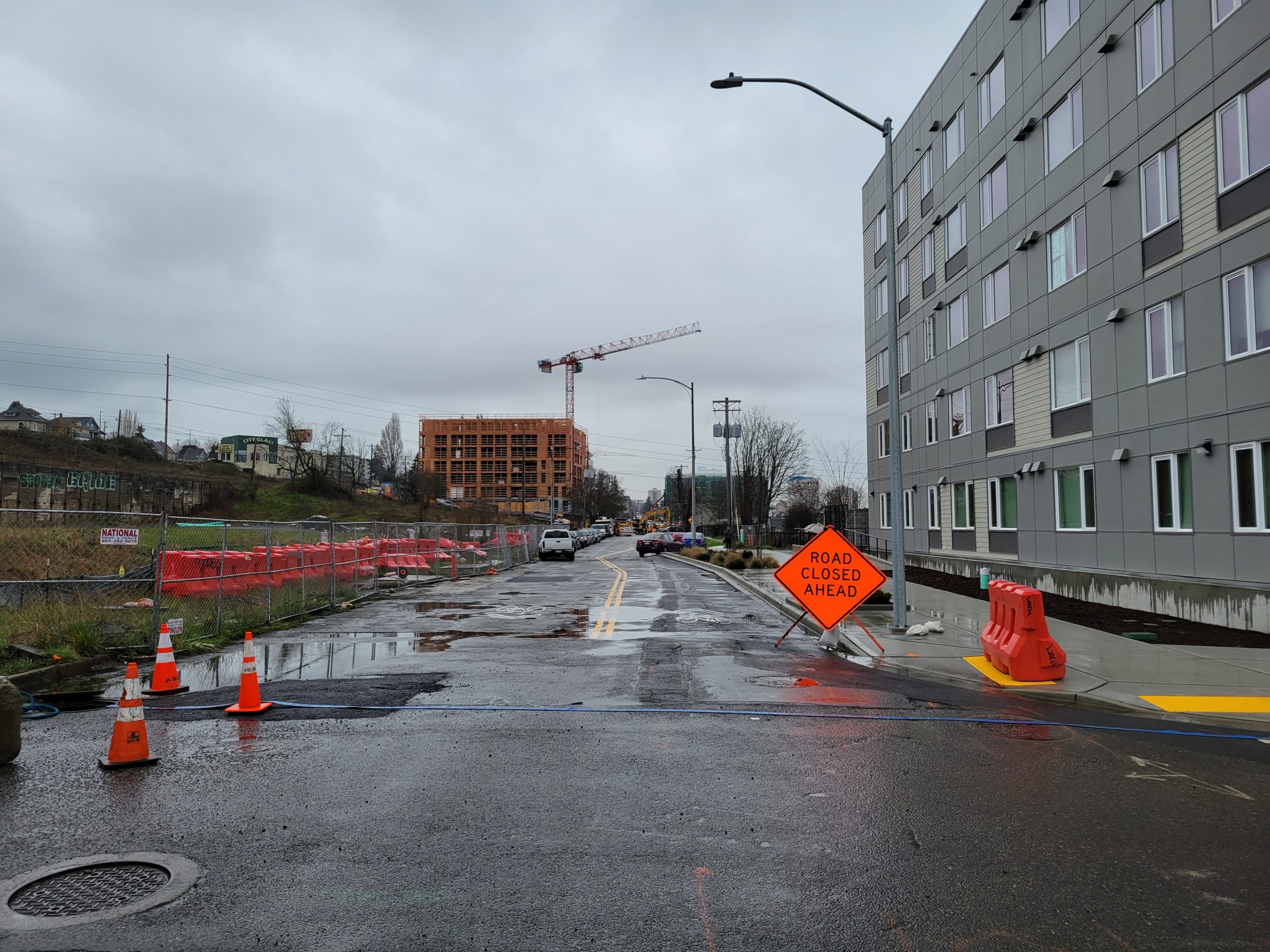 However, it's disappointing that only one of six units will be affordable. Don't get me wrong, 17% affordable housing is nothing to sniff at. Beats a lot of other cities. But more could be done. There is an increasing feeling that Tacoma locals are being priced out of homes and apartments by wealthier out-of-towners and this new development does seem to perpetuate that. Many Tacoma residents, your dutiful author included, can barely afford their rent. How can we be expected to afford "market rate" units?
Inevitably, the Tacoma Town Center, if successful, will raise property values of the surrounding area. Landlords may be inclined to capitalize and raise rents accordingly.
Again, the Tacoma Town Center has the opportunity to change downtown immensely and change how we live in this city. It could also create a destination in Tacoma visitors will want to go to, bringing money to existing local businesses and creating the conditions for new businesses to be built. This may help our city thrive. But there's always more that can be done to support the locals.
Thank you to Elly Walkowiak and the Community and Economic Development Department of the City of Tacoma for providing documentation that made this article possible.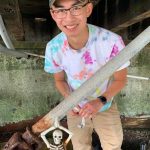 Kevin Le is a Geographic Information Science (GIS) master's student at the University of Southern California. He moved to Tacoma a few years to go to UPS and has stuck around ever since. He's interested in how we can use spatial data to understand our urban landscape and build better cities for everyone.