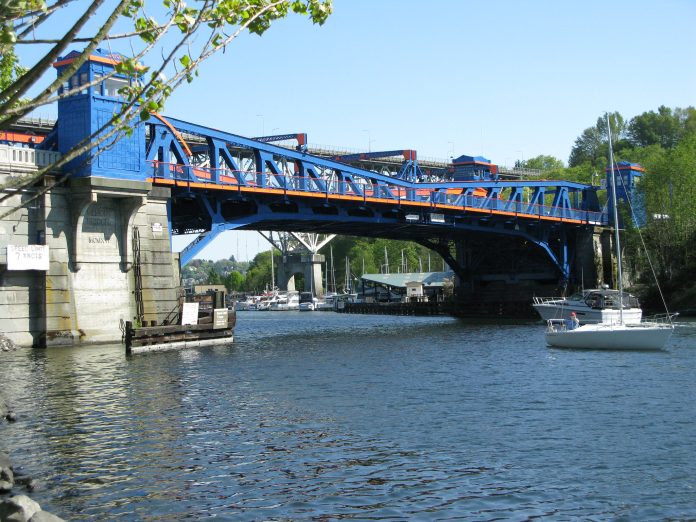 Councilmember Pedersen criticized Mayor Harrell for delaying his requested $100 million bridge bond, but the Mayor said it was the fiscally responsible decision.
During last fall's budget deliberations, the Seattle City Council approved the issuance of $100 million in bonds intended to be used to fund a number of bridge projects around the city. The primary proponent of the bond issue, Transportation Committee Chair Alex Pedersen (District 4), has been pushing to expand the amount of money spent on bridge maintenance, pointing to an audit conducted in 2020 that concluded the Seattle Department of Transportation (SDOT) needed to take steps to improve how it manages bridge maintenance.
The report also recommended that annual bridge maintenance spending should likely be tens of millions of dollars more per year than the approximately $6 million that SDOT had been budgeting annually. Needed work on the city's 77 vehicle bridges varies wildly in scope and cost, from maintenance on drawbridge structures to structural repairs on key arterial routes.
Now the Harrell administration and interim SDOT Director Kristen Simpson have decided against issuing those bonds in 2022, citing a fiscal responsibility to not pay interest to raise funds for projects that aren't shovel-ready. The $100 million in bonds could have cost the city government as much as an additional $55 million in interest, or over $7 million per year. Simpson also cites strategic work within the department to assess its entire bridge inventory, as well as legal obstacles to issuing bonds this year.
"Based on these considerations, SDOT's recommendation for programming bond investments in bridges is to not issue bonds at this time," Simpson wrote in a letter to Pedersen dated March 31. "Instead, use SDOT's bridge investment and maintenance planning process… to guide future capital investment decisions. This could include bonding strategies, federal grant applications, and the development of a potential ballot measure that could consist of a major bridge capital rehabilitation program."
Out of the total $100 million budget, $61 million had been earmarked by City Council for seismic retrofitting. The 2020 audit of bridge maintenance spending did not address the issue of seismic retrofits at all, and the amount it cited that was needed for annual maintenance was completely separate from seismic retrofits. The Move Seattle levy promised seismic retrofitting of 16 bridges around the city, and a number of those upgrades have already been completed. But increased costs have prompted the SDOT to back away from its promise to retrofit all 16 bridges.
Some projects, including the 1st Avenue S and 4th Avenue S bridges over railroad yards in SODO, have seen their estimated costs increase exponentially: the total cost to retrofit those two bridges went from around $8 million to more than $500 million dollars. The Ballard and Fremont bridges, proposed to receive funding from this $100 million bond issue, are currently in design work, with $4.85 million allocated this year. Issuing bonds for those projects this year would not have necessarily sped them up. Simpson also said that the $3.1 million intended to be used for debt service in 2022 can be used right away to start work on the rehabilitation of the University Bridge's north piers.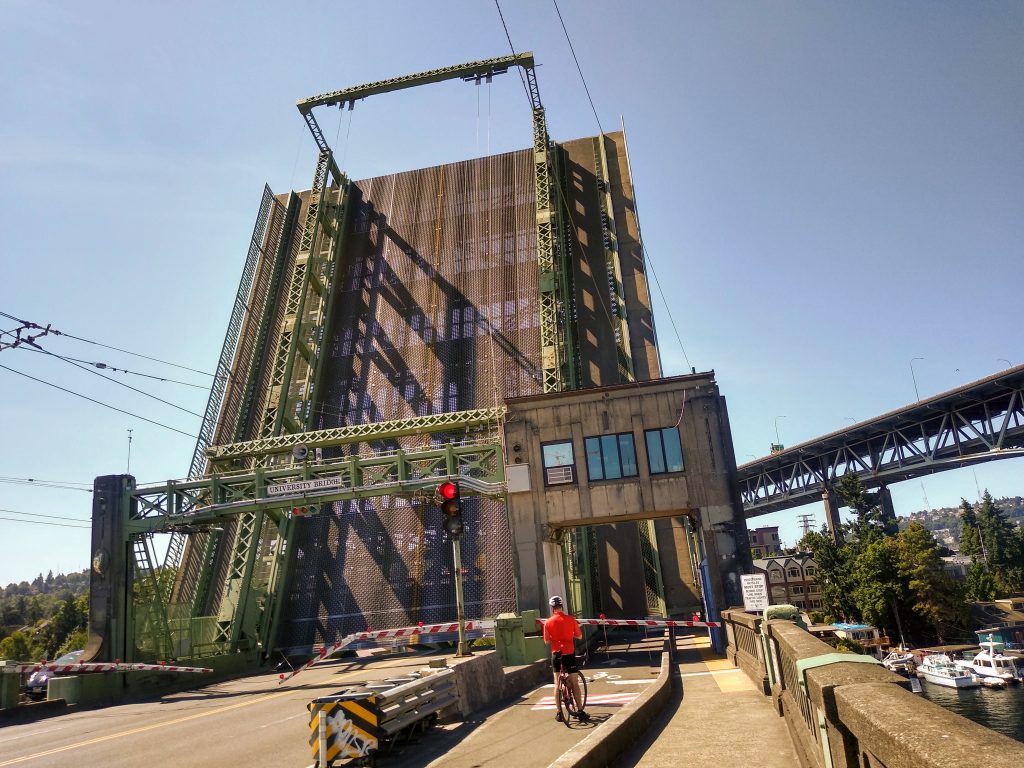 On Monday, Councilmember Pedersen lashed out at the Harrell Administration for putting a hold on issuing bonds. "In the wake of hard lessons learned from the two-year closure of the West Seattle Bridge, the disturbing citywide audit of Seattle's bridges, and the periodic malfunctioning of other bridges, I'm deeply disappointed that the Harrell Administration is declining to use the authority the City Council granted last November to generate up to $100 million in bond funding needed for projects to increase the safety of Seattle's aging bridge network," Pedersen said in a press release, conflating bridge seismic upgrades with maintenance. The West Seattle Bridge, it must be noted, did not fail because of a lack of maintenance spending.
"The decision of the executive branch of our city government to kick the can down the road yet again makes it clear that, if another Seattle bridge breaks or closes and strands people, freight, and transit, the fault would be with the Harrell Administration," Pedersen contended. But it's not clear that the can has actually been kicked anywhere, with SDOT advancing design work on many of the projects the City Council wanted to see move forward.
Pedersen also pushed back on the idea that Seattle's bridges would be good candidates for coming federal dollars for bridge repair. "SDOT officials say we should wait to capture funding from the federal government and/or State government," he said. "But the reality is the federal and Washington State governments focus on relatively large bridge projects in such as the Columbia River Bridge, the I-5 ship canal bridge, and the western portion of State Highway 520. The time is overdue for the City to step up to address its own aging bridges that connect our region as well as our communities."
This assertion is also inaccurate. The Interstate Bridge Replacement over the Columbia River is eyeing some federal grants, but the SR 520 project has now been fully funded by the legislature after a $400 million funding shortfall. These projects are largely separate from the bridge funding set to come to states in the Bipartisan Infrastructure Bill. Washington is set to receive hundreds of millions of dollars over the next few years, including $121 million in just the fiscal year 2022.
Jamie Housen, spokesperson for Mayor Bruce Harrell, defended the decision to not issue the bonds yet.
"The mayor spoke to Councilmember Pedersen this afternoon [Monday] to reiterate his priority in advancing solutions that both protect our City's critical infrastructure and our City's critical finances. This policy disagreement stems from timing — not intent. In One Seattle, we don't point fingers, we build consensus and take deliberate and effective action," Housen said. "Mayor Harrell hasn't said 'no' to bridge bonds, he's said 'not yet.' Given Council's authorization for bridge bonding extends three years, Mayor Harrell supports bonding — and various other financing tools — for bridge projects when the timing makes fiscal sense. Mayor Harrell believes he owes City residents fiscal responsibility and does not want to waste valuable tax dollars."
Several other councilmembers have raised concerns with the decision to hold off bridge bonds as well but with more restrained rhetoric than Pedersen. "I do hope it's something we can reconsider in the future and that the door is not completely closed," Councilmember Andrew Lewis (District 7) said Monday, citing planned work on the Magnolia Bridge, located in his district. Councilmember Lisa Herbold (District 1) compared pushback on the bond issue to an earlier proposal to issue bonds for housing that met initial resistance but was ultimately successful. Herbold suggested she was interested in continuing to advocate for issuing the bonds.
SDOT is currently set to spend $166.9 million on bridge projects in 2022. Pedersen, pointing out that $102 million of that is work on the West Seattle bridge, called that "irony," falsely suggesting again that the City's maintenance deficit led to the closure of that bridge. But issuing bonds now to increase that amount could lead to budget cuts in other areas of SDOT's budget.
"Due to existing commitments for SDOT's capital funding sources, SDOT and the City Budget Office (CBO) have not been able to identify additional resources for these costs without significant cuts to current programming, including Move Seattle Levy commitments," Simpson wrote to Pedersen.
The City is only months away from debating what components will be included in the next version of the Move Seattle levy, up for renewal at the end of 2024. The Harrell administration could ultimately decide to issue the bonds and likely won't have lost any time on these bridge projects, but for now the new mayor is siding with SDOT and choosing not to go into debt for projects that aren't ready to start yet.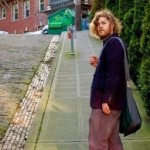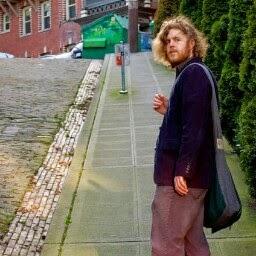 Ryan Packer lives in the Summit Slope neighborhood of Capitol Hill and has been writing for the The Urbanist since 2015. They report on multimodal transportation issues, #VisionZero, preservation, and local politics. They believe in using Seattle's history to help attain the vibrant, diverse city that we all wish to inhabit. Ryan's writing has appeared in Capitol Hill Seattle Blog, Bike Portland, and Seattle Bike Blog, where they also did a four-month stint as temporary editor.