People love to talk about food, read about food, and — we hope — listen to podcasts about food too! In this episode, reporter Ray Dubicki and I kick things off with his article on whether or not Seattle has become a $20 lunch town, dissect the causes and possible ramifications of that trend, and then spin further out to tackle other culinary inspired topics.
From the risk to reward ratio of poké, to how the pandemic has reshaped when and how we eat, in taping this podcast we found there is so much to discuss and think about food in Seattle — and other cities too.
As always, you can find The Urbanist podcast on ITunes, Spotify, and other major platforms. Want to share a question or opinion with us? Reach out to us at podcast@theurbanist.org.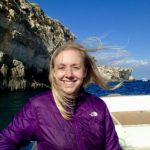 Natalie Bicknell Argerious (she/her) is Managing Editor at The Urbanist. A passionate urban explorer since childhood, she loves learning how to make cities more inclusive, vibrant, and environmentally resilient. You can often find her wandering around Seattle's Central District and Capitol Hill with her dogs and cat. Email her at natalie [at] theurbanist [dot] org.