The neighborhood near the Othello Link light rail station in Seattle's South End has seen an impressive boom in market-rate and affordable rate housing over the past several years — and the trend is poised to continue. Nearly 400 units of affordable housing, 98 townhomes, and about 1,200 market-rate apartment homes are either recently completed, in the permitting process, or under construction.
But like Rainier Beach to the south, the Othello neighborhood (which includes the communities of Brighton, Dunlap and New Holly) is attempting to proactively confront the issue of gentrification and displacement — especially among communities of color.
During this new surge in market rate construction, nonprofits such as the Low Income Housing Institute (LIHI) are focused on bringing affordable rental units to Othello. Meanwhile, HomeSight, established in 1990, is concentrating on creating affordable homeownership opportunities, while also serving as a key driver in affordable rental projects near the light rail station.
Like many south Seattle neighborhoods, Othello has for decades served as home to large immigrant and racially-diverse communities. Recent statistics from the Office of Planning & Community Development (OPCD) illustrate this is still the case, though demographics are quickly changing as more market rate homes come online.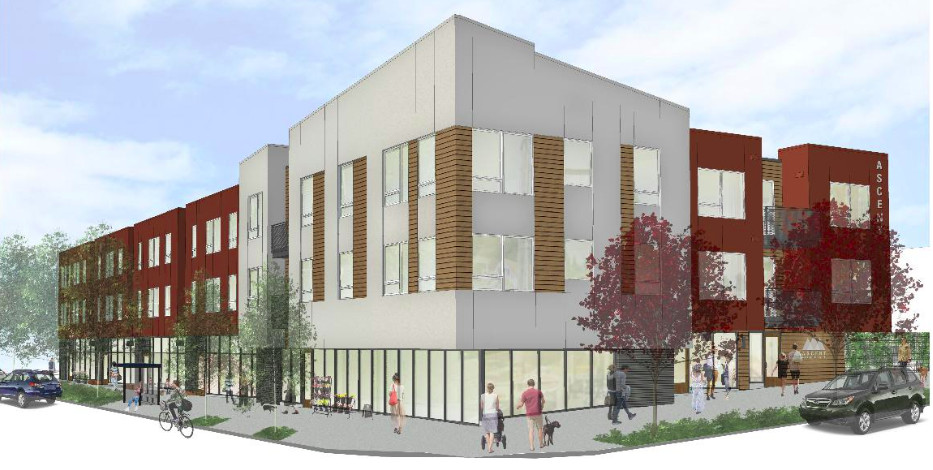 A fact sheet published by OPCD in 2019 notes that 23 languages are commonly spoken in Othello, and 64% of households in the neighborhood speak a language other than English at home. People identifying as Asian American are the most populous ethnic/racial group, at 47.2%, followed by Black at 27.5%, White at 13.6%, multi-racial at 4.6%, Hispanic or Latino at 4.5%, Pacific Islander at 2.6%, and Native American at 0.5%, according to the City.
Ever since Sound Transit's Othello light rail station opened in 2009, the neighborhood has been at the center of efforts to increase density. Designated as a residential urban village, during community outreach conducted by the City as part of the Mandatory Housing Affordability (MHA) rezoning process, some residents called for an increase to the amount of zoning for taller, denser multi-family buildings in the neighborhood, while others cited concerns about the potential displacement that could result from zoning changes.
A neighborhood plan passed in 1998 referred to the area as "MLK @ Holly St." and focused on public safety, revitalizing the business community, and constructing affordable housing. Notable progress toward the achievement of those goals was made in 2000 when NewHolly, an award-winning mixed-income development of 1,400 homes, was completed on the site of the previous Holly Park public housing community. In 2010, the updated Othello plan highlighted the need to protect the neighborhood's ethnic diversity, promote public safety, and vigorously support affordable housing.
A coalition of community activists and local businesses created On Board Othello in 2014 to push equitable economic development in the neighborhood and to promote Othello's rich cultural mix to the rest of the city. The annual Plate of Nations festival, which highlights dishes from 30 local ethnic restaurants each April, is one just one of those community efforts.
Affordable housing efforts aim to curtail displacement
Bolstered by the 2019 passage of MHA rezones in Urban Villages, Othello is rapidly becoming a showcase for transit-oriented development, with a host of multi-story market rate apartment buildings popping up. But based on past residents' experience in the Central District and Columbia City, gentrification and displacement are serious concerns.
"The folks in the neighborhood have been concerned that all this market rate housing sprang up immediately," says Sharon Lee, director of the Low Income Housing Institute (LIHI). "And the affordable housing is taking so long, there's been such a lag."
Despite that lag, LIHI has been actively creating subsidized housing in the vicinity of the light rail station, with its 106-unit George Fleming Place opening late last year at 7357 43rd Avenue S, adjacent to Othello Park. The complex features a mix of studio, 1-, 2-, and 3-bedroom homes all priced for those earning between 30% and 60% of Area Median Income (AMI).
Lee says that LIHI, in an effort to combat displacement, is actively promoting the apartments to local residents and working closely with Seattle's Office of Housing to implement its community preference program.
"There can be a priority placed on people who live in the neighborhood or once lived in the neighborhood but were displaced and want to come back," Lee says. "Or, alternatively an agency can do very local outreach, affirmative marketing. You go to the senior center, go to the schools and agencies, local churches and service organizations to get local folks."
In March, LIHI announced that U.S. Rep. Adam Smith had secured $1 million in federal funding for the proposed MLK Mixed Use Affordable Housing and Early Learning Center, a LIHI project in collaboration with Refugee Women's Alliance (ReWA). The complex, which will be located just south of the light rail station on the current site of LIHI's Othello Tiny House Village, will offer 148 homes exclusively for low-income and homeless individuals. ReWA will provide an early childhood education center on the first floor. Meanwhile, in the lead up to construction breaking ground, LIHI is working on moving the tiny house village to another location.
In addition, the MLK Center will set aside a portion of its units for young adults aging out of foster care, a particularly vulnerable population. "Often if you're in foster care and you no longer qualify, a lot of the young adults have become homeless," Lee says. "So we wanted to provide permanent housing, not time-limited housing, for young adults who are past age 18, and help them transition so that they no longer have to struggle while they're moving into adulthood."
With its offices located in the Othello neighborhood, HomeSight is a Community Development Financial Institution (CDFI) and nonprofit dedicated to helping communities of color – in particular, communities with low to moderate incomes – build generational wealth through homeownership.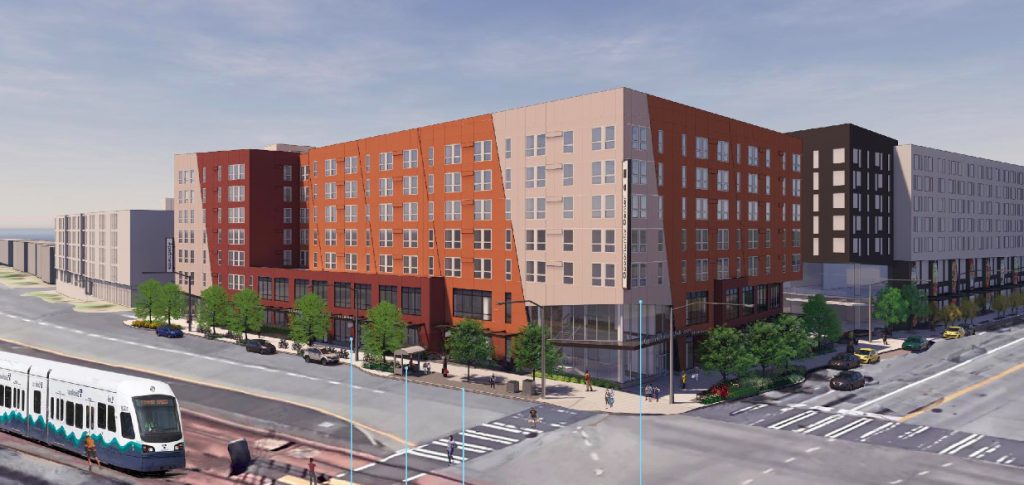 Since much of Seattle's affordability strategy has focused on increasing the stock of rental housing, the issue of ownership often takes a backseat. But HomeSight executive director Darryl Smith says it's a mistake to ignore the huge wealth gap between Black and White families. Much of that gap is due to historic and current exclusion from homeownership.
"We have a lot of ground to make up here," Smith says. "Homeownership rates in Washington State and Seattle for African Americans currently are about what they were in 1968. That's despicable."
He notes that there's a more than thirty-point gap in homeownership rates in the greater metro Seattle area: 65% of White residents own homes, while only 28% of Black residents own their home.
"You look at those zoning maps of Seattle, and you put it next to a map today. What does it say about educational attainment, poverty, health disparities?" Smith says. "Not surprisingly, those maps pretty much match the red-lining maps. So we think about homeownership, the opportunity to create generational wealth to be able to send a kid to college, put yourself through school, pass on to your heirs, all of that stuff was denied many people of color. So the reason we think homeownership is so important is that we're always trying to catch up here."
In addition to down payment and mortgage lending assistance, HomeSight offers extensive financial counseling and homebuyer education. And it's been at the center of several innovative efforts to increase affordable housing options in Othello.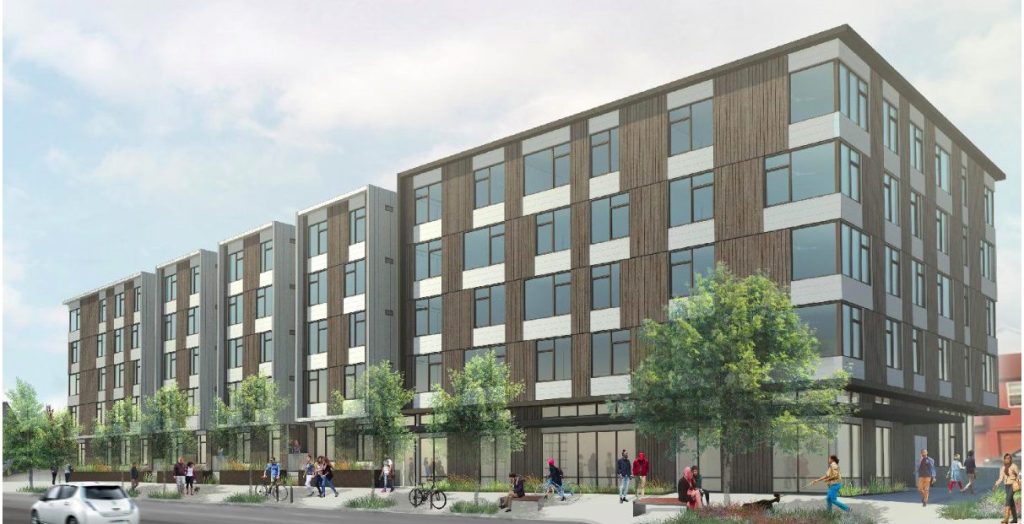 HomeSight is a key driver behind the Othello Square project – an ambitious four-building complex of affordable housing, retail, medical and social services, and nonprofit organizations at the intersection of Martin Luther King (MLK) Jr. Way and Othello Street.
The first building, Orenda at Othello Square, opened in October 2021 and serves as home to the Odessa Brown Children's Clinic as well as a Tiny Tots child care center. The 176-unit complex includes 72 affordable apartments (including studios, 1-, 2, and 3-bedroom homes) available to those making 65% to 80% of AMI.
Though that project is focused primarily on rental housing, the planned 7-story Opportunity Center at 7315 MLK Jr. Way S will offer 213 units of apartments, which will have an option for lease-to-own. The complex will include 22,000 square feet of commercial space for locally-owned businesses, community organizations, and HomeSight's new office headquarters. A 19,000 square foot community plaza will include public art and an outdoor space for festivals, farmer's markets and other public events.
Meanwhile, just to the south of the Opportunity Center will be HomeSight's affordable residential co-op, known as ʔúləx̌ (U-lex) – which is Coast Salish word for "gathering" and pronounced "oh lew." Smith says this will be an innovative 6-story co-operative housing complex with 68 units intended to be affordable to those making up to 80% of AMI.
"We're projecting they'll cost about $90,000 for your shares and monthly maintenance costs," Smith says. "What other three bedroom ownership structure will you find like that anywhere in Puget Sound? It's an opportunity to really grow your family's history and legacy."
Each of the Othello Square projects will also focus on affordable retail space and offices for community organizations, Smith says. "Two or three community-based organizations will own their own real estate there, which is a pretty amazing part of this project. How do you continue to strengthen the community and not have organizations that do community benefit work be subject to the whims of the market?"
Smith says the U-lex project should break ground in August or September of this year, and take 15 to 18 months to complete.
More than 1,000 new multi-family units on the way
Elsewhere in Othello, there's a host of new market rate multifamily housing in progress, an impressive swath of transit-oriented development that's quickly transforming the neighborhood into a vibrant hub. South of the light rail station at 7324 MLK Jr. Way S, is Othello's biggest project yet, an 8-story, 271-unit apartment complex with 2,700 square feet of ground floor retail. Despite its size, the project refreshingly only offers 11 on-site parking spaces.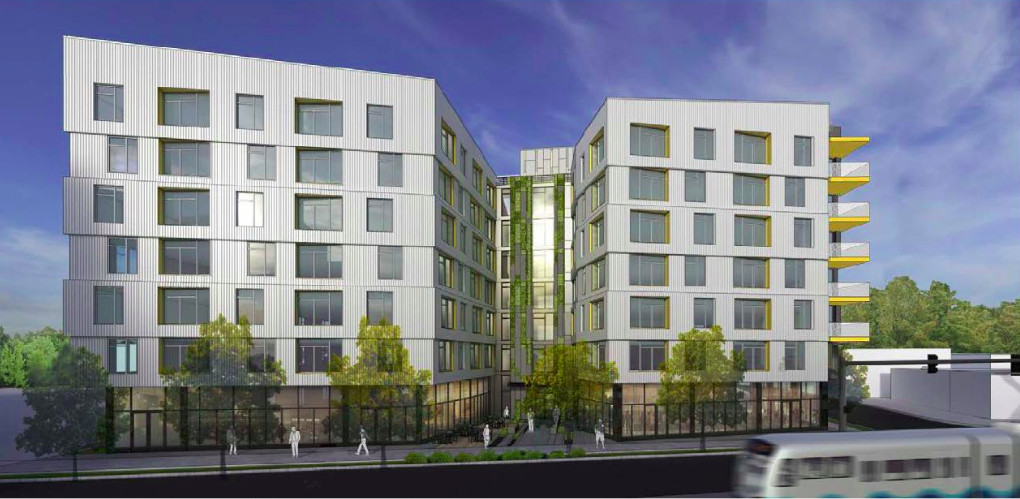 Just south of that project at 7350 MLK Jr. Way S, a 7-story, 80-unit apartment building with no on-site car parking proposed was permitted in September 2020. The building will include a large bicycle storage room and 24 small efficiency dwelling units, 56 apartment homes, and one commercial space.
North of Othello station at MLK Jr. Way S and Willow Street permits have been issued for a 7-story, 211-unit apartment building with 83 units of parking and 5,000 square feet of first-floor retail space.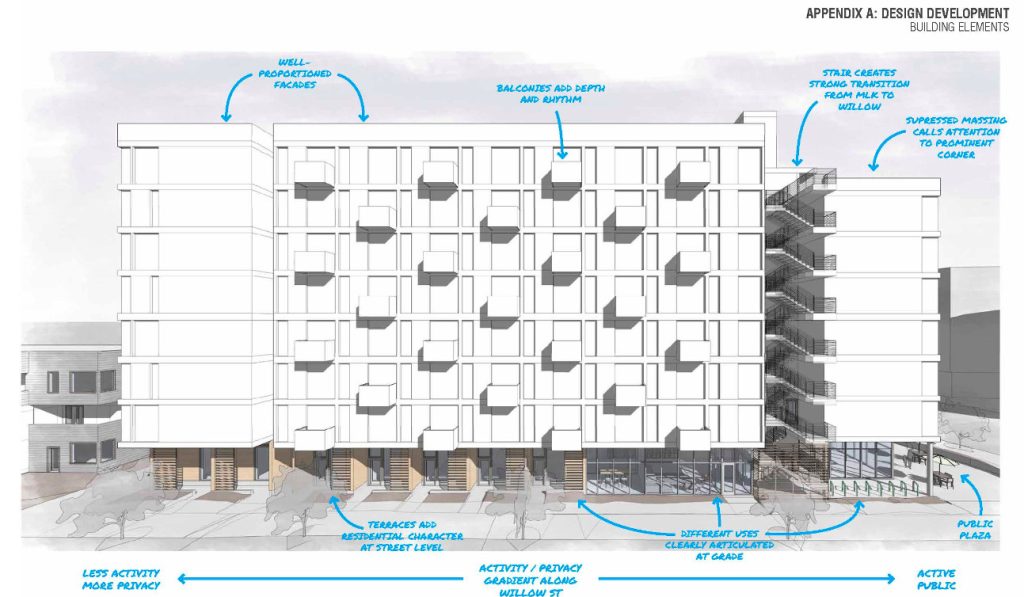 Just across Martin Luther King Jr. Way from that project, and also on Willow Street permits have been filed for an 8-story, 197-unit apartment building with first-floor retail, with parking for just 20 vehicles.
At the north end of the Othello Urban Village, nearing Hillman City and the future Graham Street Station in-fill light rail station, 114 homes are in the works at 6515 38th Avenue S, most of them small efficiencies. No parking is proposed. Permits were issued in April 2021.
Further south, on 42nd Avenue S, a series of 16 rowhouses and 28 townhouses are in the works, and just to the south of that lot, at 7001 42nd Avenue. S, a complex with 15 new townhomes has applied for permits.
Townhomes are going up all over the neighborhood, in fact. At 7146 44th Avenue S, just north of Othello Park, a group of three 3-story townhouses with a total of 8 units and 8 parking spaces has been permitted. At 4202 South Myrtle Street., a single family home will be replaced with 7 townhomes. South of Othello Park, a three-story, 8-townhouse structure at 7538 43rd Avenue. S is in streamlined design review. And south of the Othello Tiny Home Village, at 7714 MLK Jr. Way S., three 3-story townhomes with a total of 7 units has been permitted. Further from the station, south of the intersection of S. Holly Street. and Rainier Avenue S, an application has been filed for two 3-story townhouse buildings with a total of 9 units.
And at the intersection of MLK Jr. Way and S. Warsaw St, a 5-story, 131-unit apartment building with retail has applied for permits. The building will have no on-site parking.
Further afield, at Rainier Avenue S. and S Holden Street, a 3-story 32-unit apartment building with retail and restaurant space and parking for 17 vehicles has been permitted.
Othello Development Overview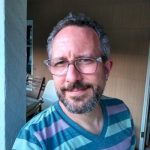 Andrew Engelson is an award-winning freelance journalist and editor with over 20 years of experience. Most recently serving as News Director/Deputy Assistant at the South Seattle Emerald, Andrew was also the founder and editor of Cascadia Magazine. His journalism, essays, and writing have appeared in the South Seattle Emerald, The Stranger, Crosscut, Real Change, Seattle Weekly, the Seattle Post-Intelligencer, the Seattle Times, Washington Trails, and many other publications. He's passionate about narrative journalism on a range of topics, including the environment, climate change, social justice, arts, culture, and science. He's the winner of several first place awards from the Western Washington Chapter of the Society of Professional Journalists.