As founder of Larch Lab, a design studio and think tank devoted to climate adaptive architecture and urbanism, Mike Eliason holds a wealth of knowledge about how to create buildings that make for denser, more sustainable, more livable cities. In this episode, he uses the same simple language to demystify architecture as in his articles for The Urbanist and other publications like Crosscut and Treehugger. In the process, he gives reporter Ray Dubicki and I a crash course in architectural terms like passivhaus design (not just for houses!), mass timber, single-loaded corridors, and more.
Each of architectural terms discussed in the episode holds a key for designing better cities, and Mike also shares insights how Seattle and other cities could be doing more to unlock their potential. You will definitely walk away from this episode with a larger vocabulary and a bigger appreciation for all the wonderful things architecture can achieve.
Have a question about new information you learned in the episode? Or maybe you want to share an architectural or design concept that you believe would have a positive impact on our cities? Reach out to us at podcast [at] theurbanist.org. As always, you can find The Urbanist podcast on iTunes, Spotify, and other major platforms.
And if you are enjoying the podcast, be sure to offer a "like" or "thumbs up" on your favorite platform. It's a great way to spread the word to new listeners.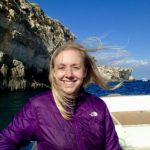 Natalie Bicknell Argerious (she/her) is a reporter and podcast host at The Urbanist. She previously served as managing editor. A passionate urban explorer since childhood, she loves learning how to make cities more inclusive, vibrant, and environmentally resilient. You can often find her wandering around Seattle's Central District and Capitol Hill with her dogs and cat. Email her at natalie [at] theurbanist [dot] org.