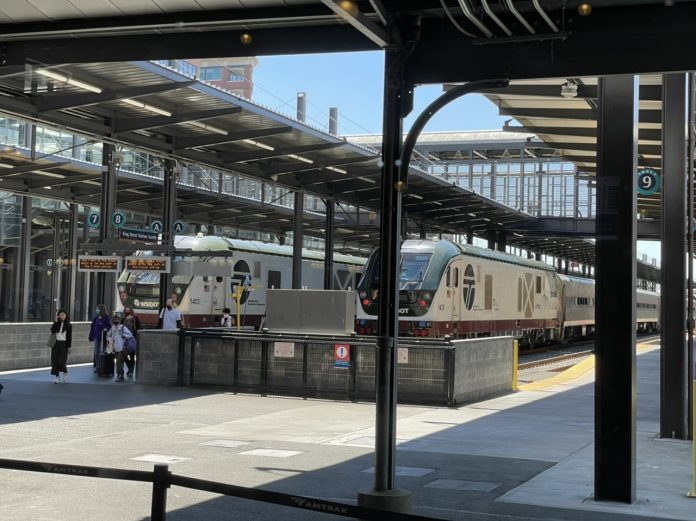 Safetyville: How has Hoboken ended traffic fatalities and how is going to end traffic injuries?
: A person biking was killed last night near West Seattle with the driver murderer fleeing the scene.
Different planets: What's the connection between transit policymakers and transit riders?
Build the housing: People attribute homelessness to a lot of causes, but it's mostly just about housing costs ($).
Paring back parking mandates: San José's city council has voted to eliminate minimum car parking mandates in most areas of the city.
Decongestion pricing Colombia: What's Bogotá's model for decongestion pricing and could it be a fit for US cities?
Florida BRT: Tampa's SunRunner bus rapid transit system is set to launch in October.
Backtracking on housing: Boise has backtracked on doing citywide rezones for housing affordability despite meteoric price increases.
It stings: The Onion stings with a piece hitting the US for its terrible passenger rail systems.
Rentflation: Rents are likely to remain high and continue increasing for the foreseeable future ($).
Urbanist for Toronto: Urbanist Gil Penalosa is running for mayor in Toronto's upcoming election.
Income discrimination: Charlotte may start fining landlords for voucher discrimination.
Resort town policies: Aspen shakes up housing policies with more restrictions on short-term rentals, home construction fees, and new paths for affordable housing.
Wheeler's wrong: Portland's mayor claims that induced demand doesn't matter if cars don't pollute.
Aridification's hard to fight: California is reducing water usage but not enough to deal with aridification.
Failing upward: The Columbia River I-5 bridge replacement and expansion projects has gotten okays from Portland and its regional planning body.
Tit for tat: To skirt rent control in St. Paul, landlords have resorted to new utility charges.
Seattle car prowls: Car prowl reports have largely been falling in Seattle, but not in Capitol Hill.
War on cars: Matt Baume outlines how cars kill people and the environment.
Staffing up police: Seattle Mayor Bruce Harrell has a new police hiring and retention plan.
Movies in the park: Movies at Cal Anderson Park have returned.
Mobility planning: Charlotte has a new mobility plan to reduce car use.

Stephen is a professional urban planner in Puget Sound with a passion for sustainable, livable, and diverse cities. He is especially interested in how policies, regulations, and programs can promote positive outcomes for communities. With stints in great cities like Bellingham and Cork, Stephen currently lives in Seattle. He primarily covers land use and transportation issues and has been with The Urbanist since 2014.