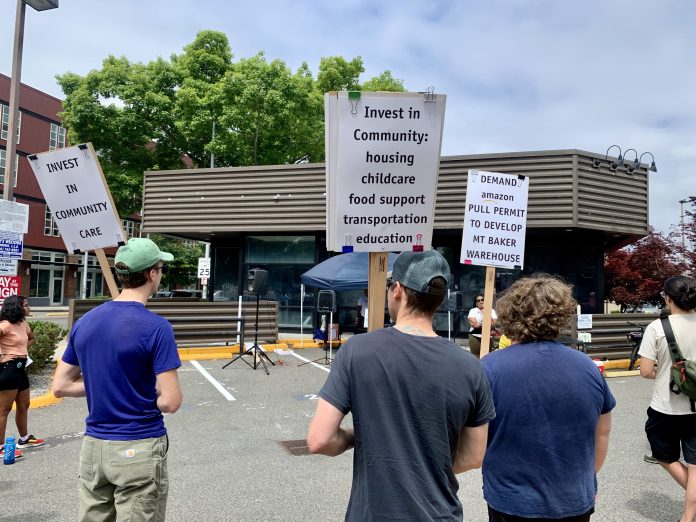 Eighteen hours before a planned community rally in opposition to Amazon's plan to build a sprawling warehouse facility a few blocks from Mount Baker Station in Seattle, Amazon issued a statement announcing it is no longer pursuing a warehouse development at the site. The announcement opens the door to the creation of a transformative transit-oriented development (TOD) that could bring thousands of homes and other community amenities to what is now the location of a Pepsi Co. plant and Lowe's superstore.
"At this time, we have decided to not pursue any sites in the Rainier Valley. We weigh a variety of factors when deciding where to develop future sites to best serve our customers, and it's common for us to explore multiple locations simultaneously and make adjustments based on our operational needs," said Alisa Carroll, spokesperson for Amazon.
The Seattle Office of Planning and Community Development (OPCD) and Department of Construction and Inspections (SDCI) had already concluded that a warehouse would not have been allowed at the Lowe's site because of its location in the Mount Baker Station overlay district, in which the City is "promoting transit-oriented development with vibrant street-level uses and improvements for pedestrian mobility." Amazon's announcement, however, also puts to rest community fears about potential warehouse development at the Pepsi Co. site which would have brought noise and polluting vehicles into the growing neighborhood.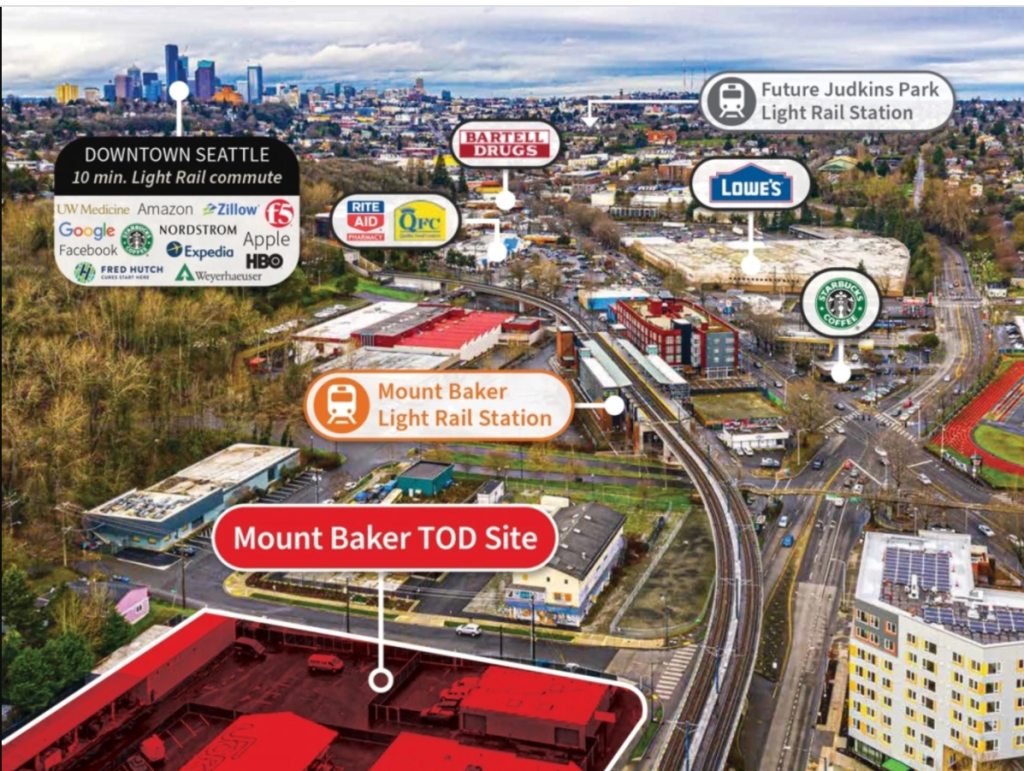 "This is a victory for us, for our community who has been speaking out against this warehouse for over a year. Our rally today has shown Amazon and warehouse developers that we will not tolerate a new polluting warehouse in our neighborhood," said Travonna Wiley, a community organizer with Creative Justice, in a press release. "What we really want is affordable housing and services like food access and green space, and we will not accept a warehouse that endangers our health, our kids, and our vision for what our neighborhood should be."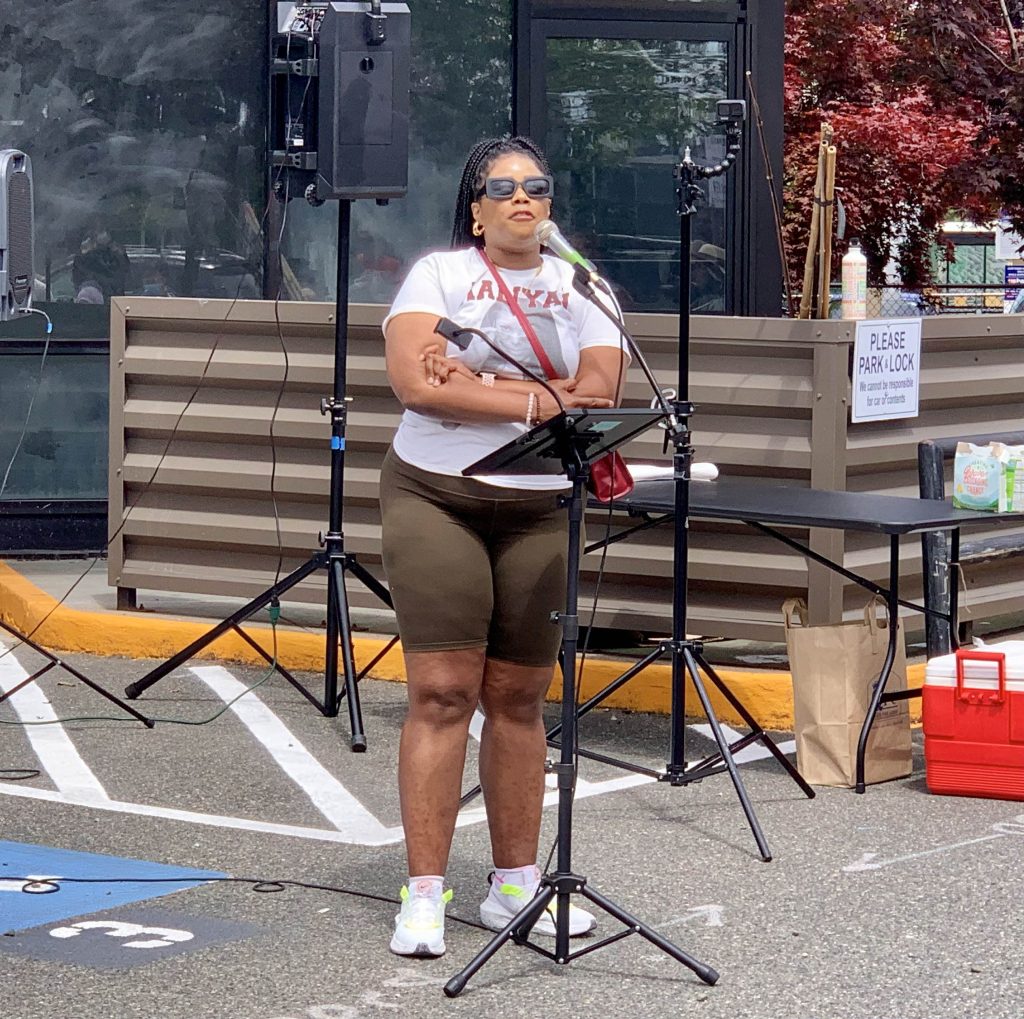 The Urbanist wrote in detail last year about how Amazon's warehouse plan conflicted with the City of Seattle's vision for the approximate 23 acres split between the two sites, which are also located within a 15-minute walk of the Judkins Park Station, opening as part of the Sound Transit East Link light rail expansion in 2024.
The prospect of mass transit entering the neighborhood has spurred a development boom along Rainier Avenue. In a few years time, projects like Grand Street Commons, where 700 homes, including 300 affordable homes, are currently under construction, will radically change the look and feel of the neighborhood into one that is more residential.
And even within the context of major projects like Grand Street Commons, the Amazon owned sites continue to be notable for the potential they offer.
Assessing the height and floor area ratio allowances zoned for the site, Doug Trumm projected that the Pepsi Co. facility works out to 2.4 million square feet of developable space, while the Lowe's superstore could host almost five million square feet of new development if it were built out to capacity. Taken together those numbers mean that a community of 6,000 homes could take shape there.
Additionally, Trumm reported that creating housing at the sites would be a big win for affordable housing as well. Through the Mandatory Housing Affordability (MHA) inclusionary zoning program, developers would be required to contribute $15.36 per square foot (or 6% of the units) and the commercial is $8.29 per square foot.
Using those numbers, if seven million square feet of housing were to be built, the developer would be required to pay $107 million into the affordable housing trust fund or add about 360 affordable homes on-site.
This kind of development is much more in line with the vision that arose during years of community planning efforts led by OPCD for the Mount Baker Station area in which residents expressed a desire for the creation of "a safe, vibrant, and affordable Town Center."
Toward that goal, the City of Seattle has partnered with Sound Transit on the development of a six-acre site immediately west of Mount Baker Station. While the City has stated its goals for the site include affordable housing, childcare, and potentially open space, specific details have not been made public yet — although since they were supposed to be released in early summer of 2022, the news could be forthcoming soon.
As for the two Amazon sites, while the warehouse plans have been nixed, the future remains unclear. The Urbanist reached out to Amazon for comment and the company did not have any details to share on its plans at this time.
This story was updated on 7/24/22 to include a statement from Amazon.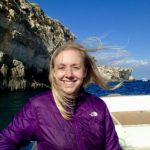 Natalie Bicknell Argerious (she/her) is a freelance reporter and podcast host at The Urbanist. She previously served as managing editor. A passionate urban explorer since childhood, she loves learning how to make cities more inclusive, vibrant, and environmentally resilient. You can often find her wandering around Seattle's Central District and Capitol Hill with her dogs and cat. Email her at natalie [at] theurbanist [dot] org.