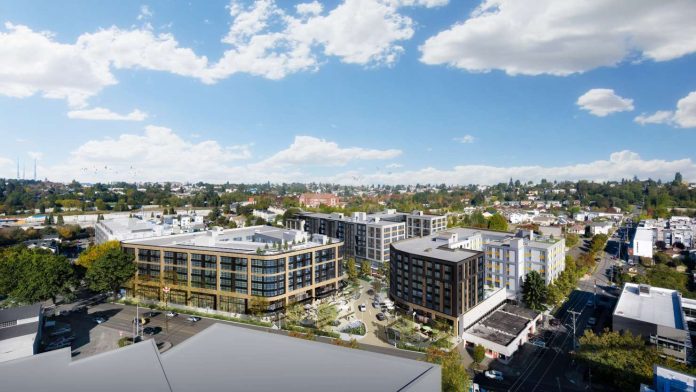 A partnership between developer Lake Union Partners and nonprofit Mt. Baker Housing is bringing 700 homes to a previously environmentally contaminated site on Rainier Avenue S near the future Judkins Park Link light rail station. Grand Street Commons, as the development is known, will also include over 60,000 square feet of retail and office space, a public plaza with a water feature, and some pedestrian improvements on one of Seattle's busiest and most dangerous streets.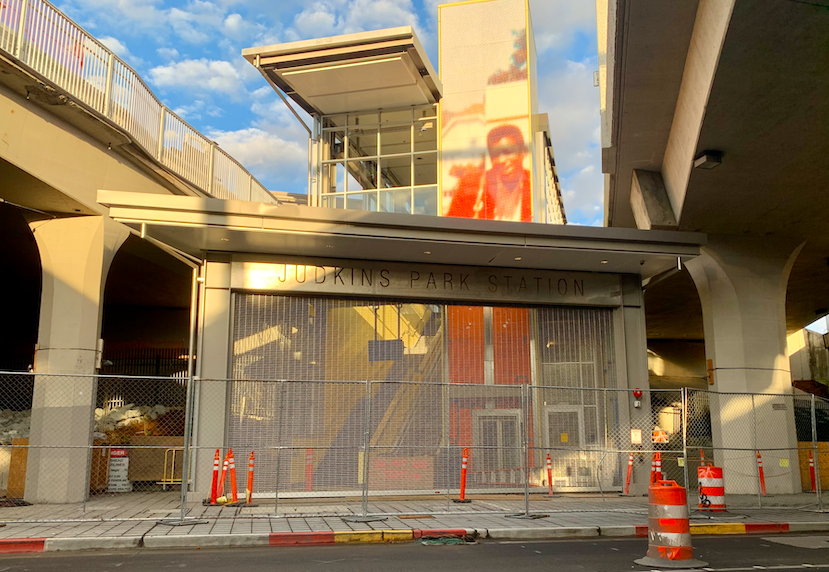 The advent of Grand Street Crossing represents a new chapter for a former brownfield site contaminated by dry cleaning and petroleum agents. To clean up the site, Mt. Baker Housing worked with several partners and the Urban Brownfield program through the Department of Ecology, and the Seattle City Council designated the area as a "Redevelopment Opportunity Zone" (RDZ), a designation which allows the Department of Ecology to provide funding to Mt. Baker Housing for expedited assessment, cleanup, and remediation of the site.
Other collaborators and partners on Grand Street Commons include King County EPA, the Washington Attorney General's office, Perkins Coie, Kantor Taylor, Impact Capital, and Aspect Consulting.
Going big on housing on the site allowed for the team to grapple with the daunting and expensive environmental remediation issues the site presented. Lake Union Partners has highlighted the substantial public benefit of Grand Street Commons, which includes close proximity to transit and retail shops. It's about a five-minute walk to light rail once Judkins Park Station opens. Additionally, 300 of the planned 700 homes have been designated as affordable with funding for family-sized affordable homes coming from the City of Seattle's Office of Housing.
"This innovative approach to managing a complex environmental remediation effort allows LUP to develop a substantial project, both in residential unit count and retail square footage, on a previously undevelopable site," the developer wrote.
The project broke ground in summer 2021. A visit today reveals an active construction site occupying the entire area stretching from S State Street to S Holgate Street.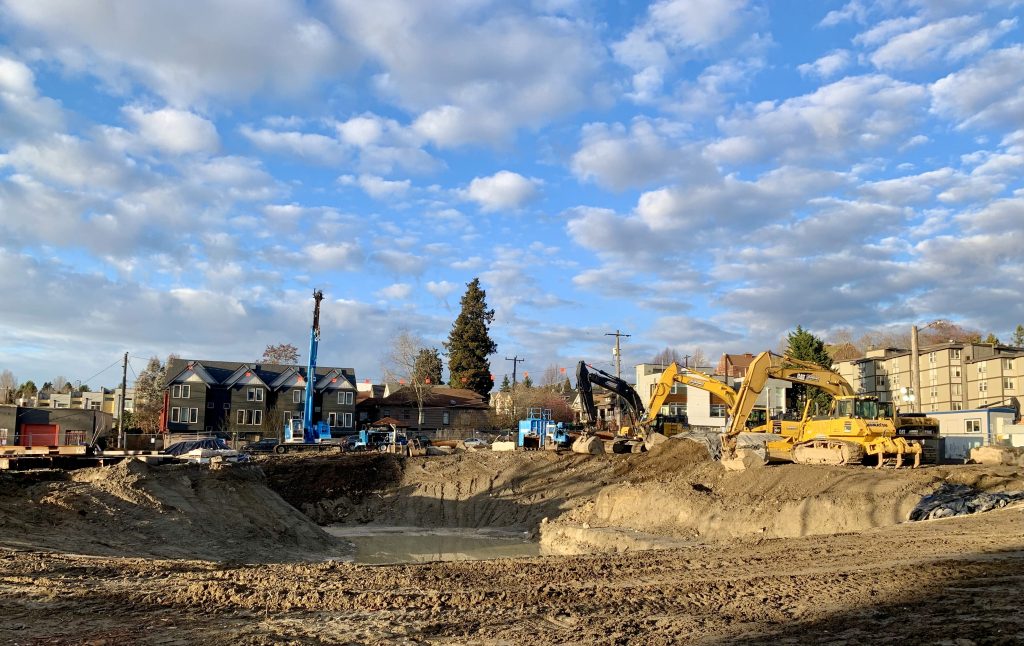 Three separate buildings will be completed in the development: Grand Street Crossing West, East, and South. Currently construction is still in Phase 1 with concrete yet to to be poured on the below grade parking garages. The on-going concrete work stoppage is delaying construction projects around the region, and Grand Street Commons is at risk of delays as well. It appears the six largest concrete companies are no closer to a deal with their mixer drivers after Teamsters call their last offer, which bumped pay 15 cents, "a slap in the face."
In the meantime, it's possible to see other mixed-use developments in the varying stages of completion close by. Just across the street is the Melody building by Jabooda, a six-story mixed-use with 186 homes and ground level retail space. Construction workers are putting the finishing touches on the building and units are already available lease.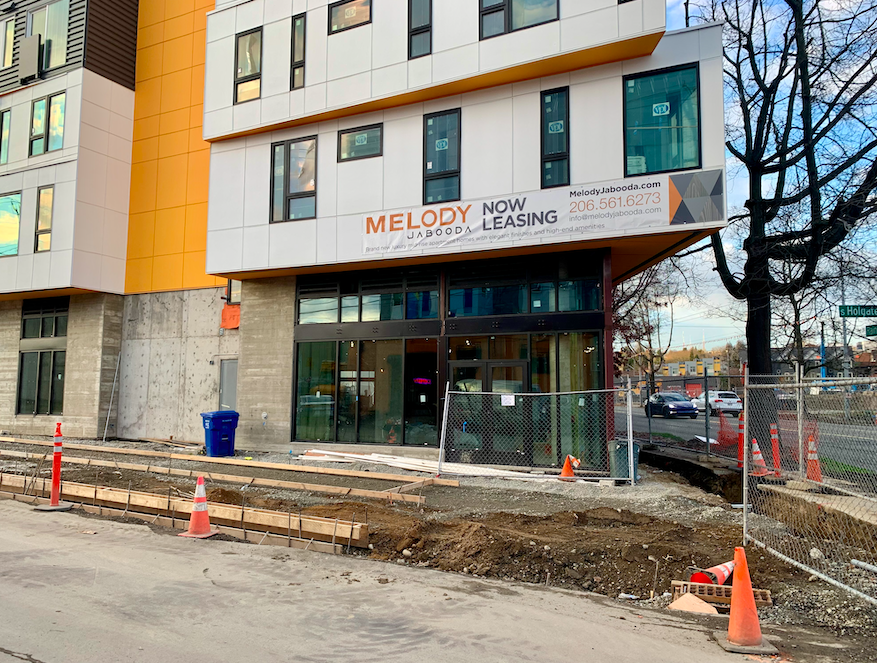 Jabooda described the Melody building as offering "luxury apartment homes with elegant finishes and high amenities," which include an expansive roof deck, pet park, barbecue area, garden beds, fitness center, and "luxurious expansive landscaping." The developer's description conjures up images in stark contrast to what exists in the surrounding area today, which is still dominated by light industrial uses with roads and sidewalks in state of noticeable disrepair, although little by little high-end residential developments, mostly in the form of townhouses, have been sprouted up in recent years. The entry of the Melody building and other developments is further poised to make the neighborhood a showcase of these juxtapositions.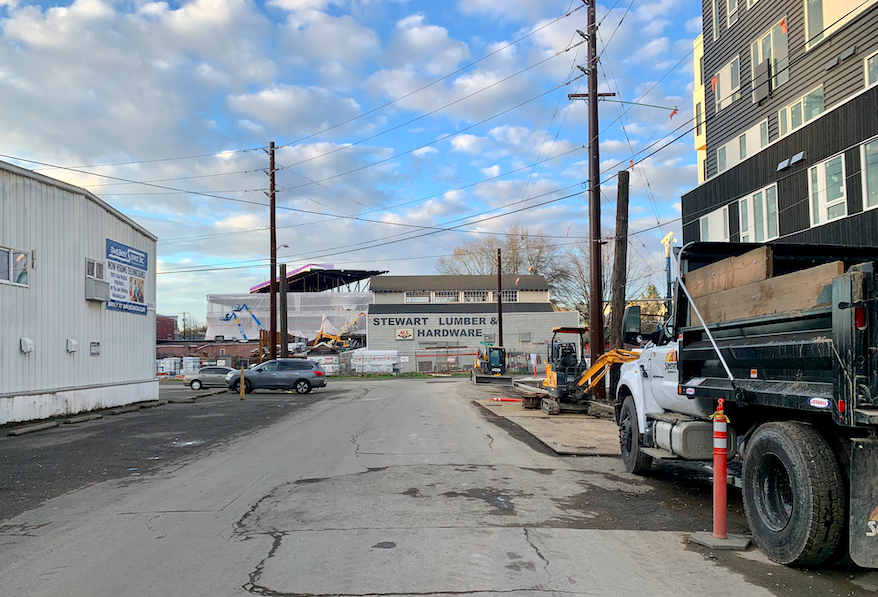 Local residents have noted theft, vandalism, and loitering are frequent issues in the area, although that could change as the area becomes more populated.
While it has yet to break ground, Jabooda is embarking on a second, smaller development one block north at 2007 S State Street. According to documents filed by the developer, the plan is to construct a 6-story, 60 unit apartment building, with ground level retail and no onsite parking.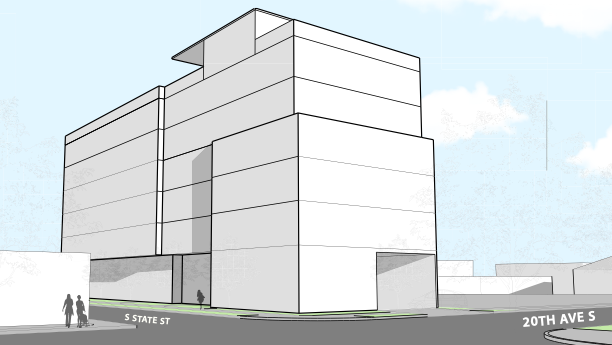 Another notable building rising across the street from the future Grand Street Commons is an expansion of the nearby Hamlin Robinson School campus. Hamlin Robinson is a private school offering educational services for students with dyslexia and other language-based learning differences. The school building will be four stories in height and is also slated to have no onsite parking.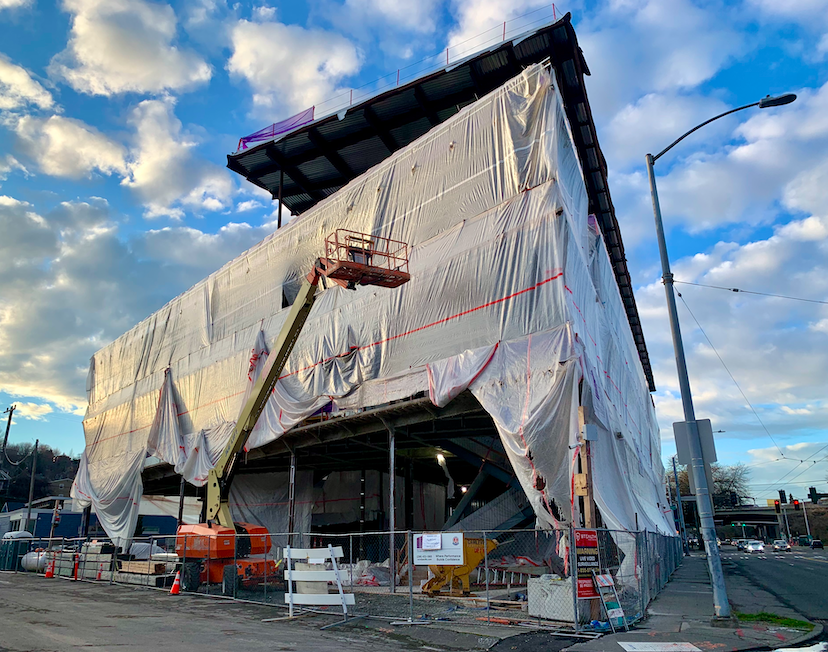 As Grand Street Commons and other developments move toward completion, it will be interesting to see what efforts the Seattle Department of Transportation (SDOT) makes to tame traffic in this corridor. Both north and south of I-90 on Rainier Avenue, an increasing number of residential buildings are being constructed or opening their doors to residents. Yet, traffic speeds remain high and crossings of the busy thoroughfare remain scarce. The on-ramps to I-90 have been a point of contention as a dangerous problem spot for people walking, rolling, and biking. The opening of the light rail station in the I-90 median will attract even more foot traffic to the area.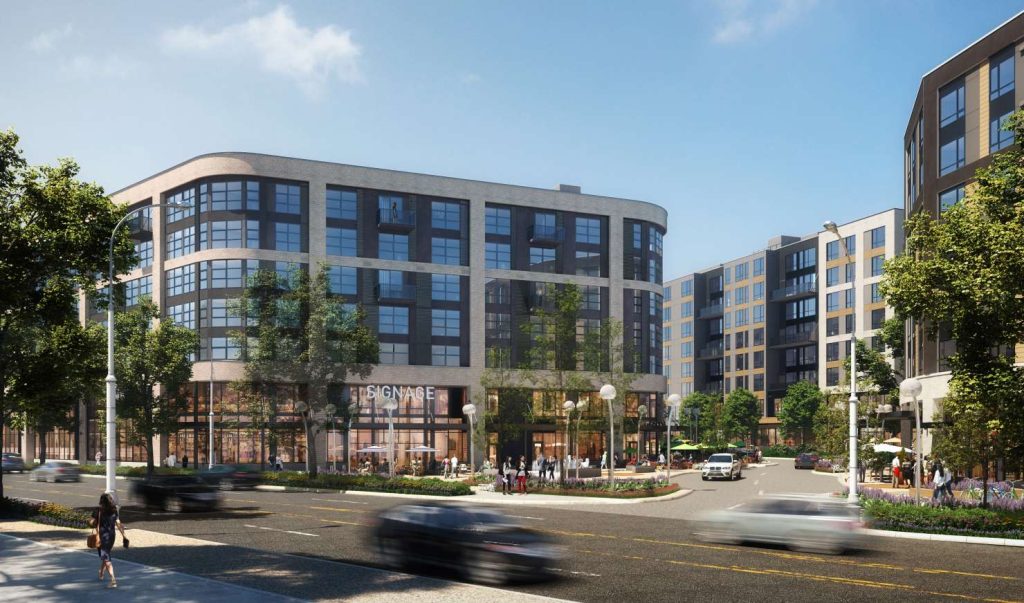 Improving the condition of sidewalks and creating safer crossings for pedestrians on Rainier Avenue will be important as this neighborhood becomes home to more and more residents in coming years. The close proximity of I-90 could detract from the growth of a vibrant urban neighborhood in North Rainier, but the quick train trips Downtown and to the Eastside with East Link's opening could end up proving a more powerful force. As more large apartment buildings go in, the tide could turn and the area will feel less like a passthrough and more like a destination.