The Urbanist and Tech 4 Housing are hosting a social gathering at the Pine Box, August 16th, 5:30-7pm to talk about how we can advance housing abundance and affordability
Where better than a former mortuary to strategize about how bring the housing choices our region needs back to life?
And what better time than when the City of Seattle is making critical decisions about a major update to its Comprehensive Plan that will guide growth for decades to come? This opportunity is a rare and important one. Let's not let it go to waste!
You don't need to be a housing specialist or urban planning wonk to participate. Anyone with an interest in learning how we can ensure Seattle offers more housing choices for all budgets in the future is encouraged to come out.
This will also be a great chance to meet other people interested in making our region a better place to live for all the people who live here. Hope to see you there!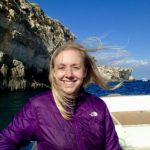 Natalie Bicknell Argerious (she/her) is Managing Editor at The Urbanist. A passionate urban explorer since childhood, she loves learning how to make cities more inclusive, vibrant, and environmentally resilient. You can often find her wandering around Seattle's Central District and Capitol Hill with her dogs and cat. Email her at natalie [at] theurbanist [dot] org.