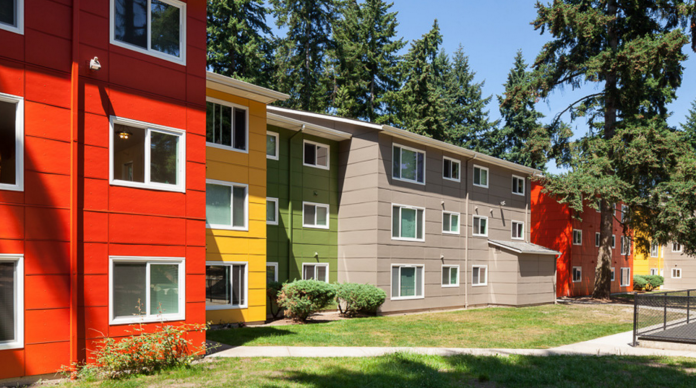 In a survey of 475 Bellevue residents commissioned by the Bellevue Housing Research Coalition and conducted by Change Research, 68% of those polled said that the housing market in Bellevue is not currently meeting the needs of the community, compared to 27% who said it was. Additionally, 46% of those polled said that housing affordability was an issue that has affected them personally, and a majority of residents (51%) know someone who works in Bellevue but must commute from far away to afford housing.
42% of residents also said that housing affordability was an issue that affected members of their family, while only 16% of respondents said that they had been able to easily find housing in Bellevue that both met their needs and was affordable.
The poll results also give hints as to what solutions residents expect from their city council in addressing the problem. Asked to choose between a "hands-on approach" that would incentivize or require the construction of affordable units versus a "hands-off approach" more reliant on the private market, 65% of residents polled preferred the hands-on approach compared to 19% who preferred the hands-off approach. Furthermore, an overwhelming 78% of Bellevue residents support requiring developers to reserve a percentage of units in new housing projects to be affordable, with exactly half (50%) of residents strongly supporting the approach. This policy, known as inclusionary zoning, is already used by Bellevue's Eastside neighbors of Kirkland and Redmond.
In a press release, Executive Director of Housing Development Consortium Patience Malaba commented, "The results of the poll confirm that passing policies to effectively address the affordable housing challenges is a top priority for Bellevue residents…We know that housing is the solution, more affordable housing. We must match policy action on affordable housing to the scale of the problem to build thousands of affordable homes."
Anna Fahey, communications director for Sightline Institute, noted, "Washington state's housing shortage is affecting all our communities, driving up rent and home prices, and pushing people away from their jobs to longer, costlier commutes. People in Bellevue are feeling it personally, so it's not surprising that survey respondents signaled strong support for a range of actions to rein in costs and allow more affordable home choices. The upshot is that they want action to address affordability and they are open to all kinds of solutions to make it happen."
During a press conference at Crossroads Community Center on Monday morning, Executive Director of Eastside For All Debbie Lacy shared stories of residents' housing experiences that had been captured in the poll. "One survey respondent in the 35-49 year old age bracket who grew up in Bellevue and is a renter said, 'I make good money but still can't afford even a starter home in Bellevue. Housing prices are going up faster than my ability to make more money and save for a down payment. Even though I am making more money every year. I feel shut out of the city I grew up in.'"
Regional rises in Puget Sound rents and housing costs have been particularly pronounced in Bellevue, where the median monthly rent for a one-bedroom apartment is $2,170, which represents a year-over-year growth of 10.7%. In 2017, Bellevue City Council approved a multi-pronged Affordable Housing Strategy meant to create and preserve 2,500 units of affordable housing over the next 10 years, a target that the city is slated to approach by the end of 2023 when accounting for projects in the development pipeline. At a July 5 meeting, the city council discussed a suite of potential options for next steps to deliver affordable housing. Dubbed "Next Right Work," the body directed staff to evaluate options for encouraging micro-housing, reducing permit fees, and allowing a higher Floor-Area Ratio (FAR) for residential development, with additional scoping work to come for simplifications to the permitting process and missing middle housing developments (i.e., accessory dwelling units, duplexes, and triplexes).
Under discussion at that meeting were two proposals that ultimately did not get a recommendation from the city council for further action. Commercial linkage fees, a policy requiring developers of commercial or retail properties to contribute funds for affordable housing, was recommended by staff as a high impact action that could generate significant funds, but a majority of the councilmembers did not support the policy's advancement for further review. Staff also recommended that a policy of mandatory inclusionary zoning not be advanced for further review, but with the results of this poll showing that nearly 80% of residents support the policy, further study would be commensurate with its broad public support.
The Bellevue Housing Research Coalition is a partnership between Housing Development Consortium, Eastside For All, Sightline Institute, Northwest Progressive Institute, and Complete Streets Bellevue. (Full disclosure: the author of this article is the founder of Complete Streets Bellevue.) The poll was conducted between August 15th and 19th and has a modeled margin of error of 5.2%. More information, as well as the exact poll questions and detailed data, is available from The Cascadia Advocate.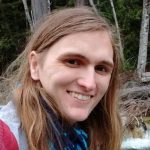 Chris is a UW Environmental Sciences graduate who moved to Bellevue in 2015. When he's not busy being an urbanist fox on the internet, he's working on the Eastside to support efforts reducing greenhouse gas emissions and going to city council meetings to denounce the hegemony of automobile infrastructure. Follow him on Twitter at @Deutski1.