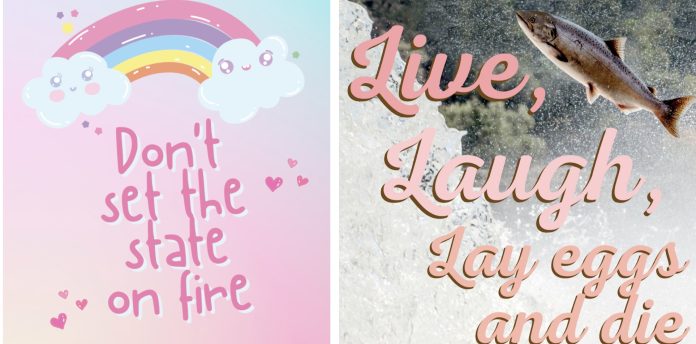 I first encountered the Washington State Department of Natural Resources (DNR) Twitter account when it popped up on my feed, already uncommon for a government agency profile. Even more uncommon: it featured punchy language and unhinged graphics characteristic of Gen Z and Millennial humor. I had barely thought about the DNR before, but their account pulled me in.
The DNR's humorous posts started around April 2021, coinciding with the hire of Rachel Terlep, their Senior Social Media Manager. It's no coincidence that those are the posts with the most engagement in the form of likes, replies, and retweets. Terlep knew from the beginning that she planned on "bringing kind of a cheeky conversational tone with me" because of her experiences working in her university's communications office and using that tone to connect with the student body.
Over the spring and summer of 2022, after the hire of Mary Watkins as another Social Media Manager, DNR posts began to go more and more viral. Terlep thinks they hit their stride after a tweet reminding people to "run up that hill" during a tsunami like the Kate Bush song. "It was like a moment clicked where it was like, 'Wait a minute. Is this, is this our voice now?'"
Other viral DNR posts include a screenshot of an empty playlist titled "Songs people on the trail want to hear from your Bluetooth speaker," a post reading "I'm begging you all to remember that a venti PSL isn't adequate hydration on the trail," and a rainbow graphic that says "don't set the state on fire." (That last one has sadly become very ironic.)
There's an incredible amount of unseen effort that goes into each post and a careful balancing act that must be made between comedy and seriousness. Ideas for content come from across the DNR's various divisions, whose leaders also help Terlep and Watkins workshop posts to make sure that they fit with the DNR's overall message. "There are posts that we come up with that might be hilarious, but then they just don't pass the quality check," says Terlep. Both she and Watkins emphasized their colleagues' support, enthusiasm, and helpfulness for creating posts.
Terlep compares the DNR's strategy to a venus fly trap: reeling people in with creative content and getting them interested in the educational side. She and Watkins have seen the tangible effects of increased engagement with the DNR, like more people posting about public lands and expressing interest in DNR job and volunteer opportunities. Watkins notes that "Every once in a while we'll slip our job opening link, you know, at the bottom of a Twitter thread or something, and it's pretty bonkers the kind of engagement it gets."
To further promote transparency and engagement, Terlep and Watkins engage with Twitter users in the replies to their posts. They want to show that there are real humans behind the account so that people feel more comfortable bringing questions, concerns, or interests to them. Of course, those conversations have also sparked other content ideas.
While it has its notable benefits, there are also some risks that come with this level of engagement, not least the fear that public lands could become overused by hikers who find out about them on Twitter. To this end, several of the DNR's posts have explained how to respectfully enjoy nature. They know that people will still hike in areas even if told not to, so their posts tell viewers "You're gonna go to this trail. But when you're there…here's how you can do it most responsibly."
Several of the posts also cover issues of safety and emergency preparedness. Just like the posts about respectful hiking, the hope is that the humor of the posts will make the important messages stick in viewers' minds and they'll remember the information if they need it.
The takeaways from the DNR's social media accounts can, and should, reverberate across other agencies. Of course, there needs to be discretion to not oversimplify or trivialize important issues, but carefully curated posts can turn complex topics into digestible pieces, understandable to everyone.
It all comes down to building a connection with constituents. In Terlep's words, "Whether I'm working for the Department of Natural Resources or whether I'm working for a different agency…[the] content should be relatable." The people at the DNR are just that — people — and their social media strategy highlights their approachability and humanity.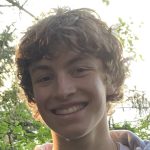 Zane Reed (Guest Contributor)
Zane is a high school junior who became passionate about urbanism after living in Helsinki, Finland for four years and using public transit even at a young age. He is a member of his school's Cross Country and Track teams, and is a black belt in karate.