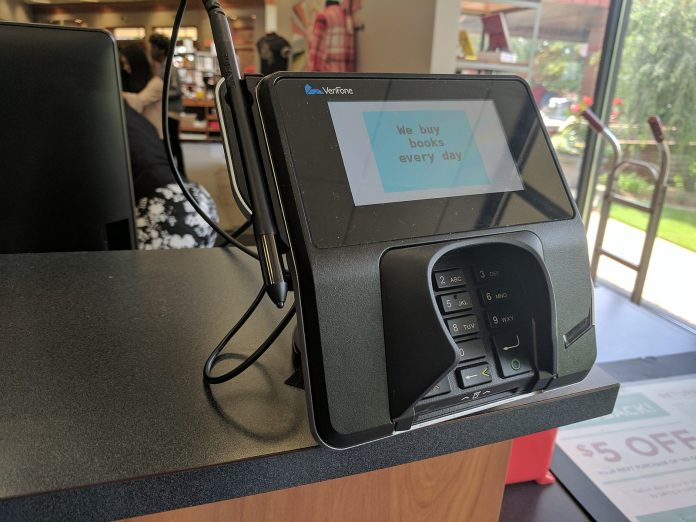 Shops in unincorporated King County may have to accept cash as payment if the King County Council moves forward with a proposal meant to address the needs of unbanked residents.
The measure, sponsored by King County Council member Jeanne Kohl-Welles, would require retailers to accept up to $250 in cash payment for single transactions and would prohibit stores from charging higher prices than for another form of payment. The legislation is meant to address an equity issue for people who do not have access to things like credit cards, debit cards or online payment systems. According to data collected by the federal government, those households are disproportionately low-income and not white.
"When I am out and about, I am finding that more and more businesses are only accepting payment by credit cards or smart phones rather than cash," Kohl-Welles said in a press release. "I believe the trend in this direction is highly problematic as it will prevent many people in our community who do not have bank accounts from participating in the economy."
Reasons for going cashless vary, but one recent motivation was the coronavirus pandemic and fears that the disease could be spread by handling currency. The advent of technologies that allow people to pay by phone facilitated the shift.
The extent of the issue is unclear, but there are some clues.
According to a 2021 report by the Federal Deposit Insurance Corporation (FDIC) 2.6% of people in the Seattle-Tacoma-Bellevue metropolitan statistical area were considered "unbanked" in 2019, meaning they did not have a bank account or access to other financial services. In 2021, 8.9% of households in the same area were considered "underbanked," meaning the household had a bank account, but they also used services like check cashing, pawn shops or money orders to access funds.
Nationally, the racial disparity in who has a bank account and who doesn't is stark and persistent across all income levels. Overall, 2.1% of white households are unbanked compared to 9.3% of Hispanic households and 11.3% of Black households.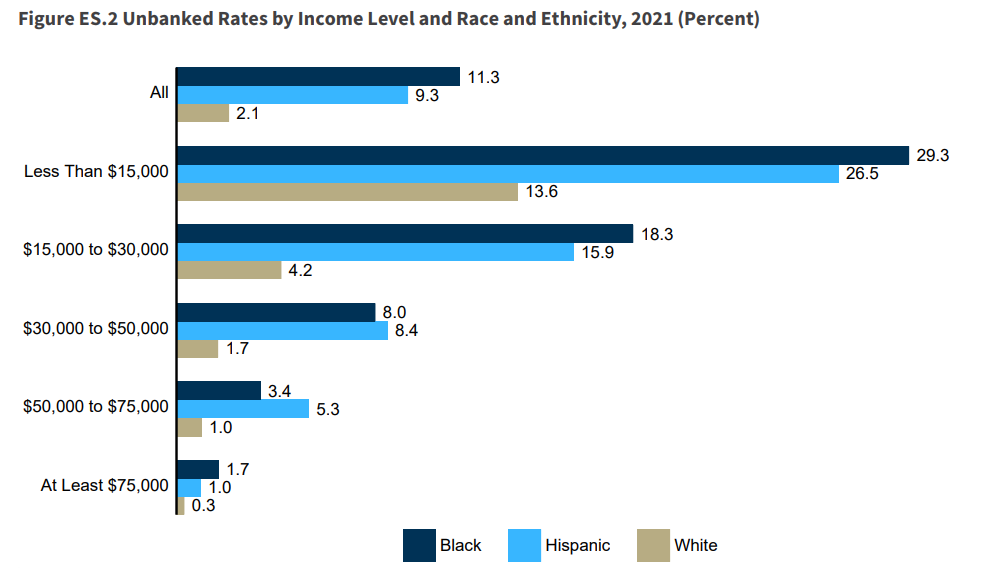 Access to banking services isn't just about access to goods or even convenience — research suggests it represents another way that resources flow upward from low to high-income households.
A 2010 report from the Federal Reserve Bank of Boston found that merchant fees charged by credit card companies to stores and rewards programs associated with certain credit cards mean higher retail prices. While credit card users can receive some benefit from these programs in the form of cash back, cash-using households cannot.
"On average, each cash-using household pays $149 to card-using households and each card-using household receives $1,133 from cash users every year," the report reads.
Reducing those fees and rewards associated with credit cards would "likely increase consumer welfare," the authors concluded.
This article was produced in partnership with Real Change News, where Archibald is the editor.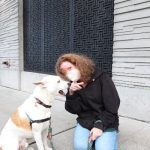 Ashley Archibald is the editor of Real Change News, a nonprofit journalism outlet covering economic and social justice issues in Seattle and beyond. She can be reached at editor [at] realchangenews.org and on Twitter at @AshleyA_RC.