I'm beginning a new podcast journey that I hope that readers of the The Urbanist will accompany me on. For nearly as long as I can remember, I've been fascinated — and often appalled — by the freeways that cut across so many cities. It was this interest that first drew me to the Lid-5 campaign, and over the years I've learned a lot about the history of freeways and how they negatively impact cities.
The Freeway Revolt podcast tells the stories of people who are working to remove or reduce the damage from freeways in their communities. It also reflects on the history of freeway projects and looks forward to a future in which cities can promote healthier and safer streets.
When I first got involved with the Lid I-5 campaign, I had no idea that similar campaigns existed in cities all across the United States. It was once I learned of the Freeway Fighters Network from the Congress for New Urbanism (CNU) that I became aware of how many communities were looking to remove freeways or reduce their impact. At 78 and counting, the number is impressive — and increasing all the time as people seek out new ways to make their neighborhoods better places to live.
In this episode, I speak with Ben Crowther, Advocacy Manager for America Walks and a founding member of the Freeway Fighters Network.  We talk about how he became inspired to fight against freeways, the origins of Freeway Fighter Network, how people can get involved with the network, and more. Thanks for listening!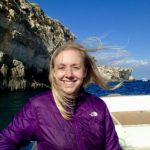 Natalie Bicknell Argerious (she/her) is a freelance reporter and podcast host at The Urbanist. She previously served as managing editor. A passionate urban explorer since childhood, she loves learning how to make cities more inclusive, vibrant, and environmentally resilient. You can often find her wandering around Seattle's Central District and Capitol Hill with her dogs and cat. Email her at natalie [at] theurbanist [dot] org.