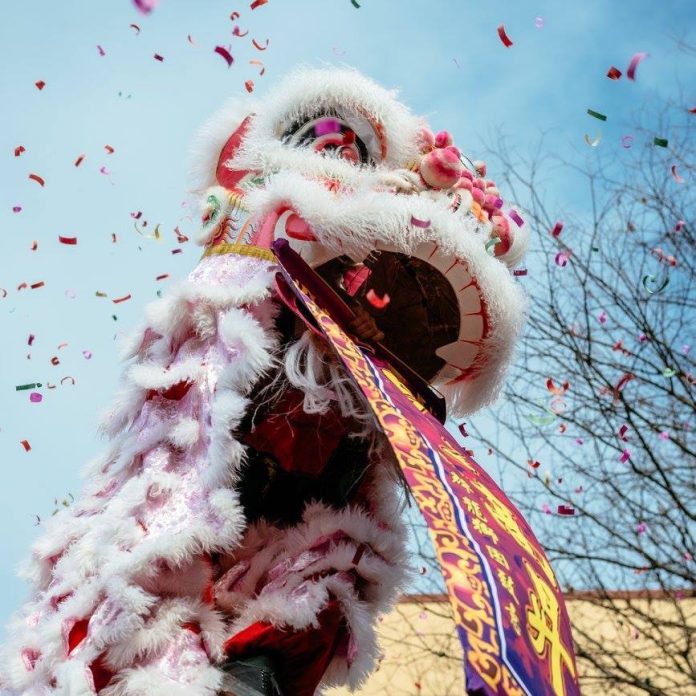 In Chinese zodiac tradition, 2023 will be the year of the Water Rabbit. The sign for the Rabbit is associated with longevity, peace, and prosperity, making many followers look out to 2023 as a year of hope. This includes members of the small business community in Seattle's historic Chinatown-International District, which has faced complex challenges in recent years.
"The last few years have been difficult for many businesses within the C-ID neighborhood," Connie Au-Yeung, Communications and Marketing Manager for the Chinatown International District Business Improvement Area (C-IDBIA) said in an email to The Urbanist. "There are pressing public safety and sanitation concerns and infrastructure projects that intersect with post-covid recovery and makes it more difficult for small businesses to navigate."
Many business owners hope that events like the Lunar New Celebration on Saturday February 4th will attract people to the neighborhood, giving them a needed boost.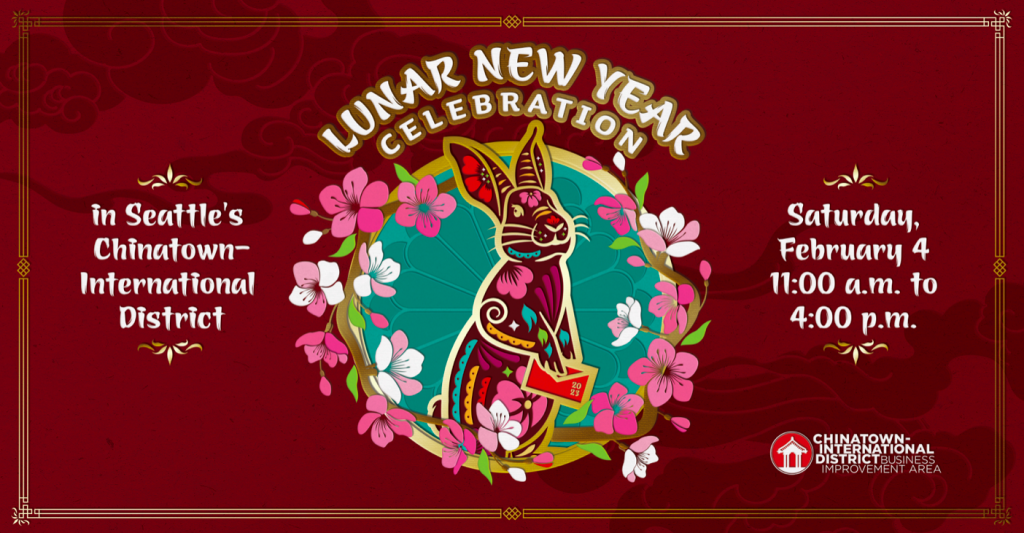 "Lunar New Year Celebration has been an annual tradition in this neighborhood for more than two decades, and serves a significant purpose in bringing together families, admire the live cultural performances and lion dances," Au-Yeung said. "We hope to drive traffic to support C-ID businesses and encourage more visitors to explore all that we have to offer."
Thirty-five restaurants and cafés will be participating in the $6 Food Walk — a CID Lunar New Year tradition that has historically drawn crowds. Participants who have their cards stamped at at least five participating merchants can enter a drawing to win a CID gift basket filled with neighborhood goodies.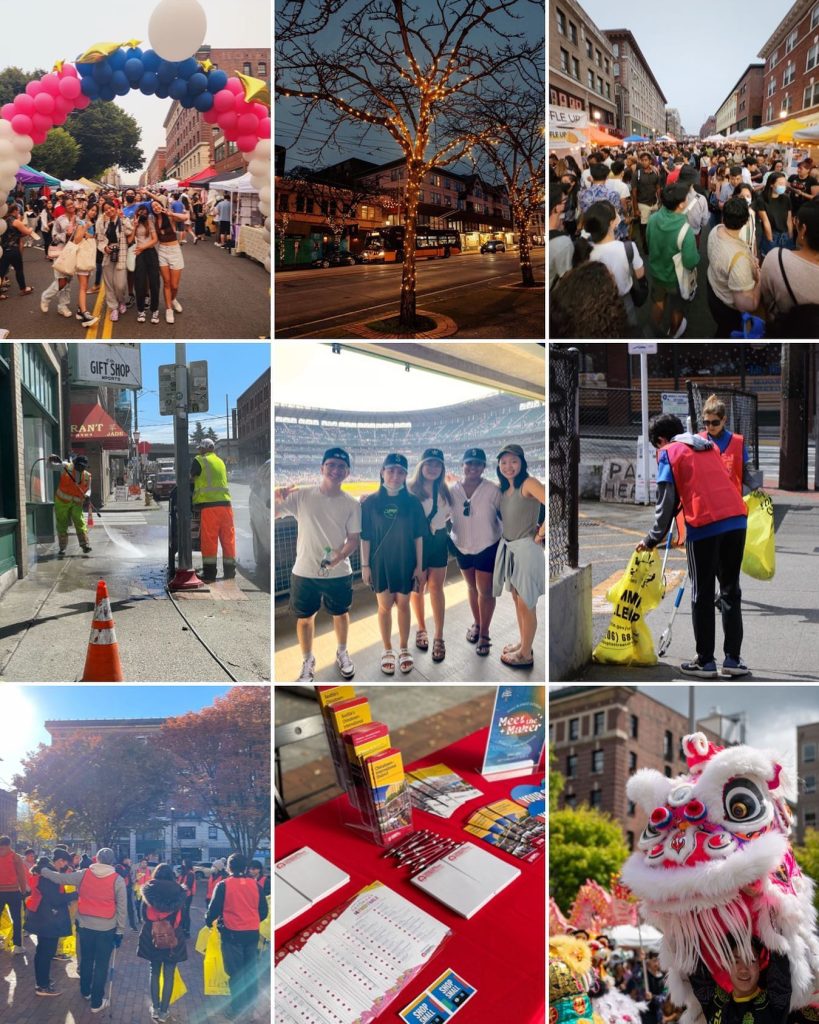 Back in March of 2020, the Lunar New Year Food Walk was among the first major events cancelled in Seattle as a result of the Covid-19 pandemic, and the years that followed hit the CID neighborhood hard in several regards.
Throughout the pandemic, the CID confronted the same as issues an other Seattle downtown neighborhoods, such as Pioneer Square and Belltown. But the historic neighborhood has also faced its own unique challenges like discrimination and hate crimes inflicted against Asian Americans, which spiked during the pandemic.
King County's plan to expand a homeless shelter at a Salvation Army site in north SoDo on the border of the CID also became a flashpoint for some residents, spurring protests that resulted in County officials abandoning the effort.
Finally, Sound Transit's plans to build a second light rail station in the neighborhood as part of its ST3 expansion project has become another source of contention because of how past infrastructure projects, like the construction of the I-5 viaduct and now demolished Kingdome sports arena, left their scars on the neighborhood.
Together these factors have culminated in a difficult environment for small businesses to thrive in. An October 2022 article from the NW Asian Weekly described the departure of at least 15 small businesses, mostly located in Little Saigon, on the east side of I-5. The article attributed the departures to pressures resulting from homeless encampments in the area, but according to Au-Yeung other difficulties exist as well.
"Small business owners in the CID face operational challenges on a day-to-day basis, and many expressed difficulty in hiring employees and sustaining their business. Economic recovery is difficult in a neighborhood that serves a diverse population, many of whom are non-English speakers," Au-Yeung said.
In response, local organizations supporting small businesses in the like C-IDBIA, Friends of Little Saigon, and SCIDpda banded together to create the CID Small Business Relief Team. The effort provides grants and resource support, such as a relief fund for struggling restaurants, help with installation of window security film to protect against vandalism, and in-language assistance for questions such as eviction assistance and tax relief.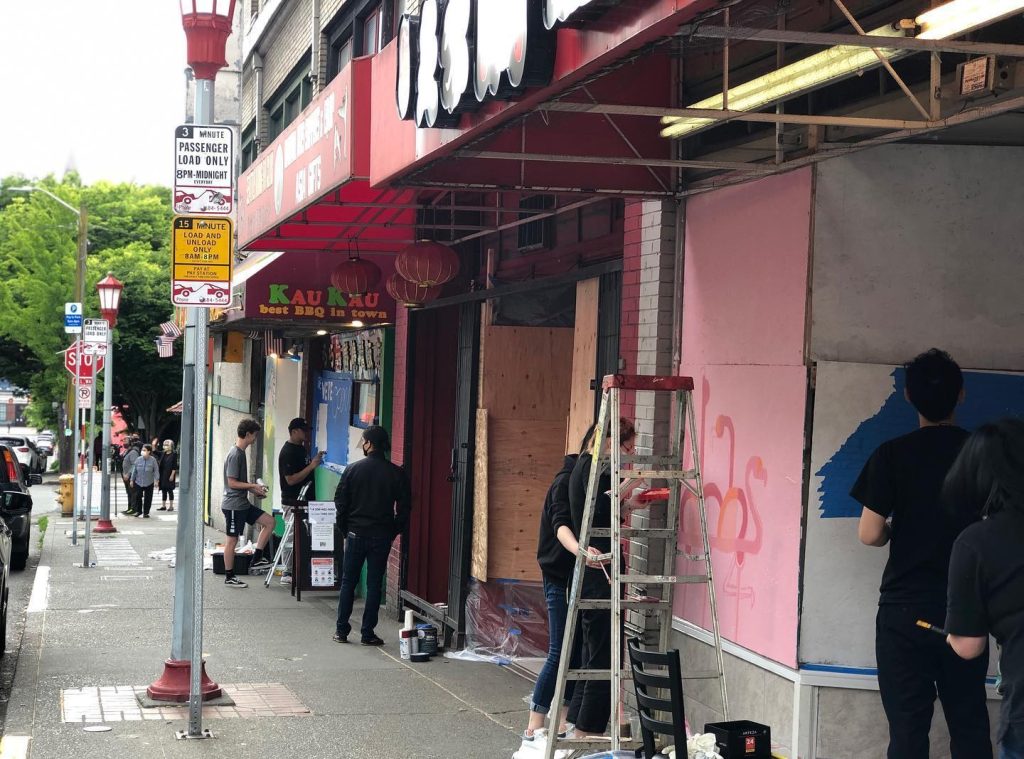 "There are many culturally significant businesses in this historic district, and retaining these businesses and ensuring they have a safe and clean neighborhood to thrive — is a challenge in itself. The hundreds of businesses in this neighborhood are home for many of its residents and community members, and the question is always 'how much longer can they stay here, and is it viable?'" Au-Yeung said.
With colorful dance performances, music, and food that spans the world's largest continent, CID community members and supporters are welcoming in the Year of the Rabbit with joy — and resilience — hopeful that the viability of their historic community will carry on into the future.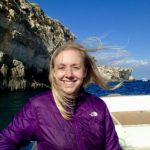 Natalie Bicknell Argerious (she/her) is Managing Editor at The Urbanist. A passionate urban explorer since childhood, she loves learning how to make cities more inclusive, vibrant, and environmentally resilient. You can often find her wandering around Seattle's Central District and Capitol Hill with her dogs and cat. Email her at natalie [at] theurbanist [dot] org.