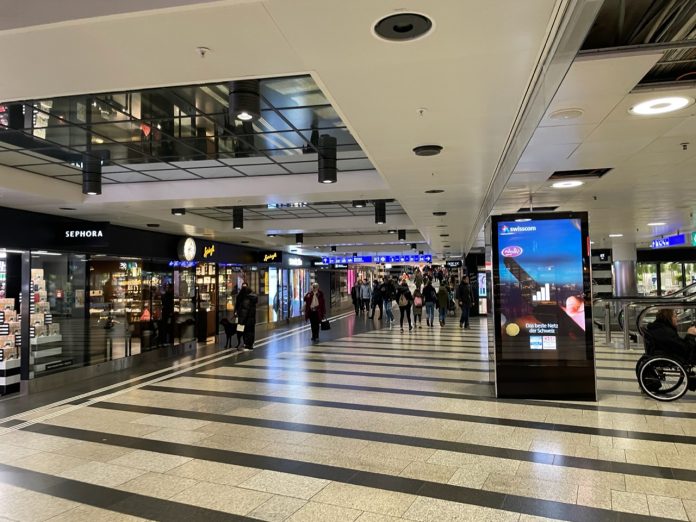 Kiosks, brick and mortar shops, and pop-ups are all possible retail approaches
Sound Transit quietly completed a retail integration strategy report. The strategy outlines four general approaches to retail integration with stations and it offers a look into how three key stations might see retail built right into them. The strategy is by no means binding, but it does give a window into Sound Transit's thinking and when stations might be ripe for retail investments.
In many mature transit systems the world over, retail is a basic part of the transit experience. Riders can post mail, buy groceries, grab a cappuccino, peruse bookshelves, and even get an eye exam all without even leaving station halls. That's empowering because it makes transit more than just a way to get around; it makes transit a service that directly pairs other life needs and wants conveniently into a single trip. Even in Puget Sound, retail integrated into transit stations has precedent. Some Washington State Ferries' terminals, for instance, feature restaurants and shops right in them and the revamped Colman Ferry Dock in Seattle is slated to get about a dozen retail vendors. So this is something the region knows how to do.
The report cites many peer transit systems across the globe, including London, Hong Kong, New York City, Sydney, and even Denver, for retail integration precedents. These case studies are used to show the opportunities and challenges in developing different retail types into the systems. And to be sure, there are many challenges that agencies face in developing retail programs, such as selecting tenants for different markets, operating retail spaces profitably, designing spaces according to building regulations, and establishing program policies and guidelines.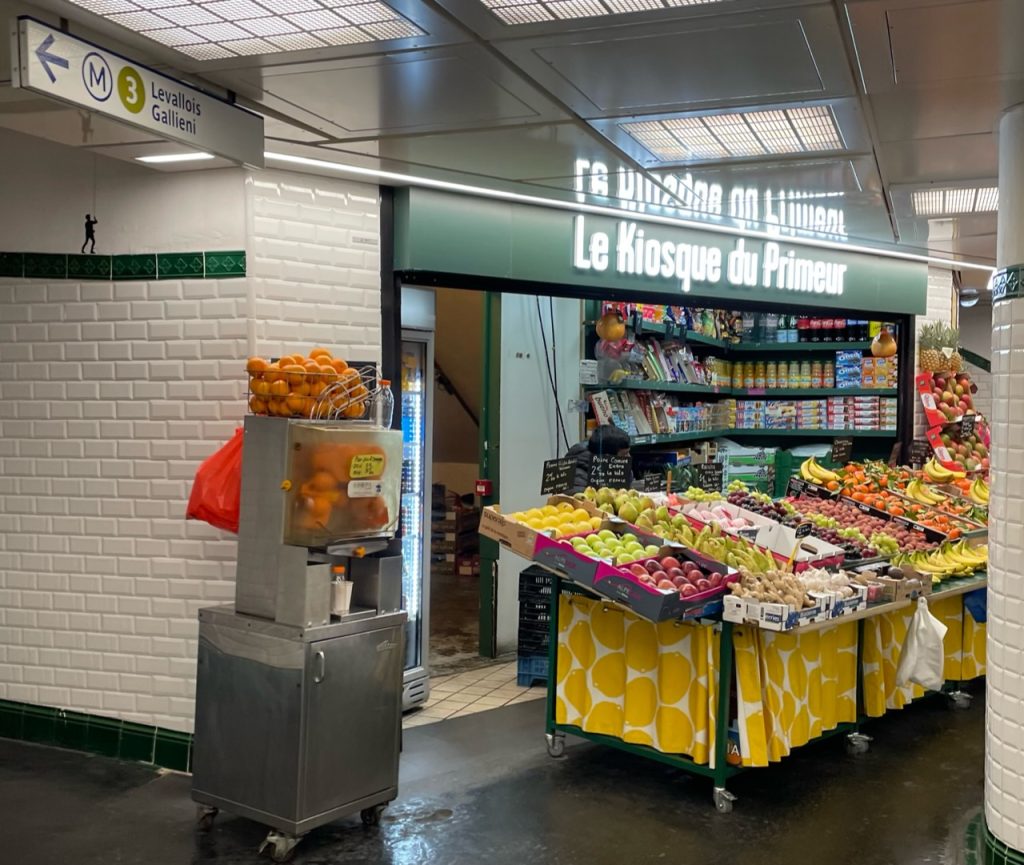 As an overarching framework for thinking about retail, the report outlines three types of station environments that can support different retail formats. The three station environments are Single Use, Emergent Urban, and Established Urban.
Single Use is characterized by poor urban forms of "large or irregular blocks and discontinuous street grids" that are typically found in suburban areas. While they may be able to support more permanent retail uses, they generally can't support much. Conversely, Established Urban is characterized by "established urban scale block forms and street patterns" that have existing mixed-use, walkable environments, and high development densities. These can broadly support permanent retail uses at a high level. Emergent Urban is similar, except that development densities are lower and the amount of permanent retail uses supportable are therefore less.
The report differentiates four retail approaches:
Vending: This approach is focused on vending machines. These are very low maintenance and low-barrier to implementation since they require very little space and no permanent staffing. However, vending machines do require electrical outlets and are prone to vandalism. Vending is deemed appropriate at all station environments.
Staffed Concessions: This approach is focused on temporary kiosks, carts, and stands operated by an employee. These typically require hookups to electricity and restrooms to operate. Staffed Concessions are deemed appropriate at all station environments that meet minimum recommended ridership levels. Staffed Concessions can work in plaza spaces, parking lots, and in station concourses. The minimum recommended weekday ridership needed is 2,400 for newsstands (candidate stations might be SoDo and Mount Baker), 2,800 for coffee carts (candidate stations might be Angle Lake, Beacon Hill, Columbia City, and Othello), and 4,800 for hot food stands (candidate stations might be University Street and International District/Chinatown).
Brick and Mortar Retail: This approach is focused on having permanent retail spaces in physical storefronts. These spaces require full utility services and restrooms to operate and could be at street-level or in station concourses. The scope of potential retail is assumed to be very broad. Storefront spaces could range widely to fit various retail sizes and formats. Grab-and-go retail, for instance, could be incredibly small at 150 square feet while apparel could require 2,000 or more square feet. Brick and mortar retail is assumed to need higher levels of ridership to be viable. The minimum recommended weekday ridership needed is 2,900 for grab-and-go stores (candidate stations might be Beacon Hill and Pioneer Square), 6,000 for durable goods and convenience grocery stores (candidate stations might be University Street and International District/Chinatown), and 10,000 for restaurants (candidate stations might be University of Washington and Westlake). The report deemed brick and mortar retail as most appropriate at Established Urban station environments.
Pop-Ups and Programming: This approach is focused on temporary events like farmer's markets, holiday markets, craft and artisan markets, and food trucks. This retail type would be appropriate for underutilized spaces, such as large plazas and parking lots. The report deems Pop-Ups and Programming most appropriate at Established Urban and Emergent Urban station environments and specifically suggests Mount Baker and Downtown Redmond Stations as candidate locations. This is because of the amount of space directly underneath elevated platforms and guideway and their urban contexts.
The report does go further to estimate foot traffic and revenue of different retail formats. Two tables are provided look at vending machines, staffed concessions, and brick and mortar retail. Each of these are assumed to require specific minimum gross revenue per month to be financially viable, the share are ridership captured, average purchase amount, and minimum weekday ridership needed. This all helps to understand what types of retail individual stations might reasonably be able to support in the future.
The red areas could be station retail built as part of the new Westlake Station for the Ballard Link extension. (Credit: Sound Transit)

The red areas could be station retail built as part of the new Westlake Station for the Ballard Link extension. (Credit: Sound Transit)

The blue area could be station retail built as part of the new International District/Chinatown Station for the Ballard Link extension. (Credit: Sound Transit)

The white areas could be station retail built as part of the new Tacoma Dome Link station. (Credit: Sound Transit)
The report does offer a small window into how Sound Transit could integrate retail into stations at Tacoma Dome, International District-Chinatown, and Westlake. These concepts though are really more illustrative than anything because the Link expansion projects have seen substantial refinements since the report was developed, so it's important to caution that retail might not be delivered as shown in the document. Nevertheless, here are some of the key things the report indicates could be realized in some form:
Westlake: Retail at the station could be at street-level and underground in the station concourse, depending upon how a station is construction. The report models a scenario where the station takes down several buildings to make way for a new headhouse on 5th Avenue. Total retail square footage suggested is 65,000 with 20,000 at street-level and 45,000 underground. The report estimates that monthly rent from retail could top $196,000. Street-level retail would command a 25% premium over spaces in the concourse do higher passerby foot traffic.
International District/Chinatown: Retail at the station was modeled across the street from the existing station on 5th Avenue S, where retail spaces have mostly become vacant since the pandemic and structures have long been buckling. There has been broad opposition to a 5th Avenue S station location and it mostly seems like a dead alternative at this point. Nevertheless, the report shows a new headhouse on the northeast corner of 5th Avenue S and S King Street where the Chinatown Gate is located. The station entrance could face directly onto 5th Avenue S and a street-level retail space could face onto S King Street totaling about 5,140 square feet. Monthly rent for the space could be $11,500 to $13,000. The report also notes that Union Station could present a broader opportunity for additional retail and services, such as a food hall.
Tacoma Dome: Retail at the station is modeled as a street-level space below the elevated tracks. The station could be right on E 25th Street between the Freighthouse Square (which has retail and houses Amtrak and Sounder services) and parking/bus facilities. Retail space could total 15,900 square feet in two spaces (one larger, one smaller) and command $32,500 in monthly rents.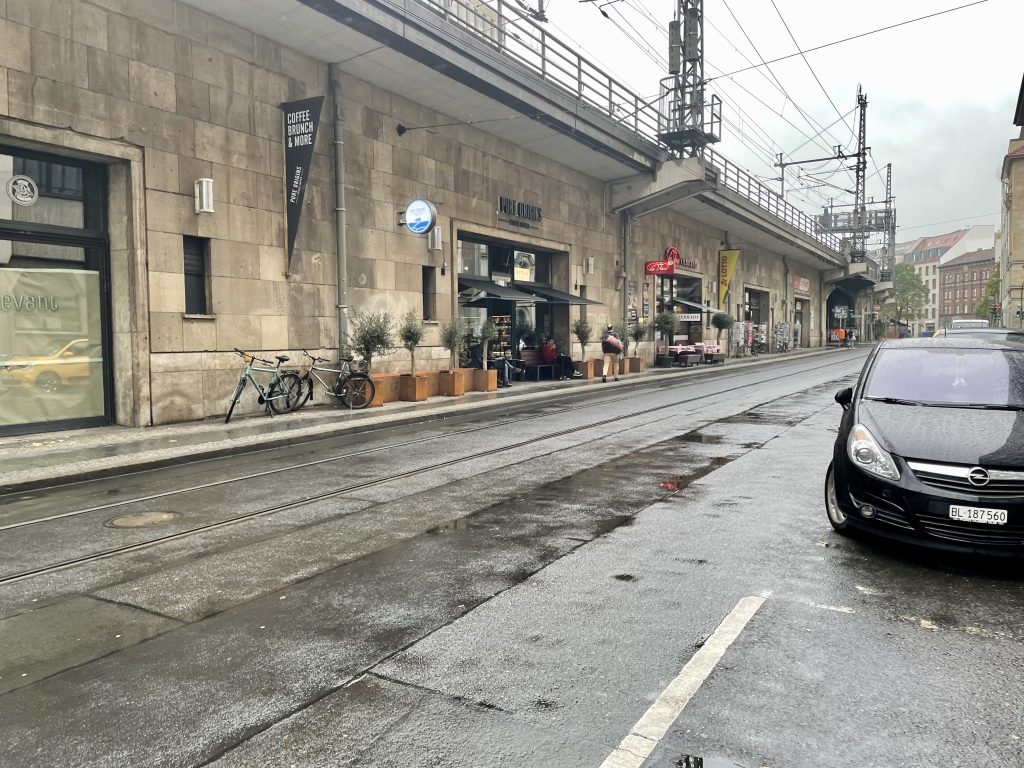 Something not directly mentioned in the report is how other portions of light rail facilities could be used for retail purposes. Sound Transit is creating long swaths of elevated alignments well beyond station areas. The areas under them can be used for a variety of purposes, such as play spaces, trails, and even retail. Cities like London and Berlin are well-known for building restaurants, bars, and shops right into the voids of viaducts. Sound Transit may have similar opportunities in urban environments going forward.
When riders can expect to see retail appear at stations remains unclear. Sound Transit's budget doesn't have any specific retail program line-items at this time and development of retail policies and guidelines have yet to be completed. But, Seattle Mayor Bruce Harrell did raise interest in revenue opportunities and small-scale retail, such as coffee stands, at stations last year.
Some stations do have facilities that might be ready or nearly ready for light retail activities now. Northgate Station, for instance, has electrical outlets in the plaza below the platforms and bathrooms. Westlake Station has several storage areas and a former customer service center that might be prime for conversion to small storefronts. And Angle Lake does have a formal retail space at the parking garage that could be leased up in the future when housing is built on surplus station parcels, but its non-street-level location and lack of a connected bathroom has made it unleasable to date.
Advertising already forms an important non-tax and non-fare revenue source for Sound Transit, but building out a station retail portfolio could be a real boon for the agency as it's scaled up at Link and Sounder stations. And for riders, integrated retail would be a welcome rider experience amenity.

Stephen is a professional urban planner in Puget Sound with a passion for sustainable, livable, and diverse cities. He is especially interested in how policies, regulations, and programs can promote positive outcomes for communities. With stints in great cities like Bellingham and Cork, Stephen currently lives in Seattle. He primarily covers land use and transportation issues and has been with The Urbanist since 2014.