It is impossible to ignore the construction that is happening throughout the Puget Sound region. Cranes and scaffolding are everywhere. In Q1 2023 alone, the Seattle area had 51 cranes on construction sites which is part of an all-time high number of cranes for North America. "The three top sectors across all cities are residential (51%), mixed use (22%), and commercial (12%)," according to the Building Design and Construction Network. Are the buildings going up now, under all those cranes, designed to minimize their impact on air quality, water and energy use? What are the factors influencing architects, developers, communities and financial backers to design and build efficient buildings?
Growth in the region continues even while trends – work from home flexibility, zoom meetings, and even our cultural beliefs about livability and our struggles with affordability – bend with the wind. Climate change, however, is the ticking clock for urbanists. Time is up for us to pay more attention to how and what we want as we move into the next generation of built environment sensibilities and options.
Climate change will also likely accelerate the migrations of people between the various regions of North America and around the globe. Are urban areas able to absorb the additional impacts that come with growth? Are we missing opportunities to build better and to dream larger about how we will adapt, and how much we need to reduce our impacts while we also deal with change?
I am optimistic that we have the knowledge, skills, and the will to do better! And I'm not alone. This video is a follow-up on the 10th Anniversary of the Bullitt Building on Pike Street in Seattle as a beacon of what is possible. And it describes how the Living Building Challenge is helping steer the course our ship is on to adapt, design, live and work better as we mitigate climate change and population fluctuations. These methods, materials, and a shift in our mindset, apply equally to work places as they do to living spaces.
Thanks to the International Living Building Challenge for providing us with this video.
Additional examples of applications of the Living Building Challenge include a leased workspace in New York City that creates community, and a building that serves multiple uses and demonstrates what is possible.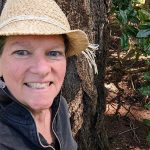 Linda Hanlon is the Lead Editor of The Urbanist. She cares about community-building and sharing smart ideas between communities, affordable housing, and active transportation. Safety, affordability, and access for all – regardless of age or physical ability – are starting points for her when thinking about livability. She lives in Port Townsend on the north Olympic Peninsula, the ancestral lands and home of the S'Klallam people.