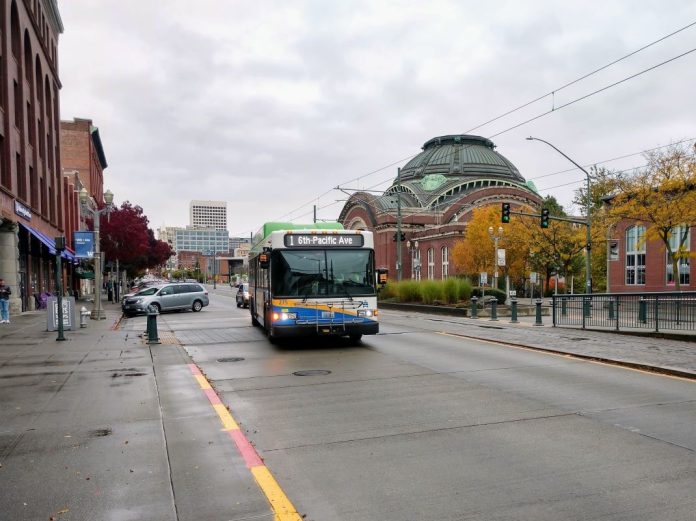 Scuttling bus rapid transit plans, Pierce Transit is moving ahead with a scaled back express bus shadowing Route 1.
Bus rapid transit (BRT) along Pacific Avenue/State Route 7 in Pierce County is no longer feasible, according to Pierce Transit. The agency's board met on August 14th and voted to effectively end the project as it was proposed and planned, promising "Enhanced Bus Service" along a stretch of the original BRT route instead.
"Delivering fast, reliable service remains the Board's priority and enhanced bus service along Pacific Avenue can be delivered quickly. With the Board's decision at its August 14 study session, staff can get to work to deliver the service this community deserves at a cost that is within budget," said Pierce Transit Board Chair Kristina Walker in a statement. "Our long-term vision remains implementation of a full-service Bus Rapid Transit project that can address the needs of our rapidly growing community, but we know riders deserve high-quality transit now."
Bus rapid transit vision
The first of several proposed BRT lines comprising Pierce Transit "Stream" BRT network, the "Community Line" would have brought high-capacity, frequent, and efficient bus service to a 14.4-mile stretch of SR 7 between Spanaway and downtown Tacoma. At its best, BRT resembles light rail in how it prioritizes buses by giving them signal priority and dedicated transit lanes that help them avoid traffic congestion.
As Ryan Packer reported in July, it was becoming clear high-quality BRT was no longer what was in the works after the Pierce Transit Board advanced a value engineering proposal to try to salvage the troubled, overbudget project by cutting several elements.
BRT can offer an array of benefits to riders and the region. Most immediately, BRT offers those who rely on transit a faster and more efficient mobility option at the same time that it incentivizes transit use among those who can afford to operate a private vehicle. These benefits result in reduced congestion and faster travel times for all road users, fewer tailpipe emissions overall, and increased road safety generally.
According to Sound Transit's archived updates, the project achieved 60% design completion. Through 2021, the Community Line was designed to offer some of the most transformative aspects of BRT: it added seven signalized crosswalks and 22 refuge areas at median stations; it incorporated four miles of restricted-use lanes — lanes open to transit and emergency vehicles only; it added left-turn control lanes at 14 intersections; it created four roundabouts along the route.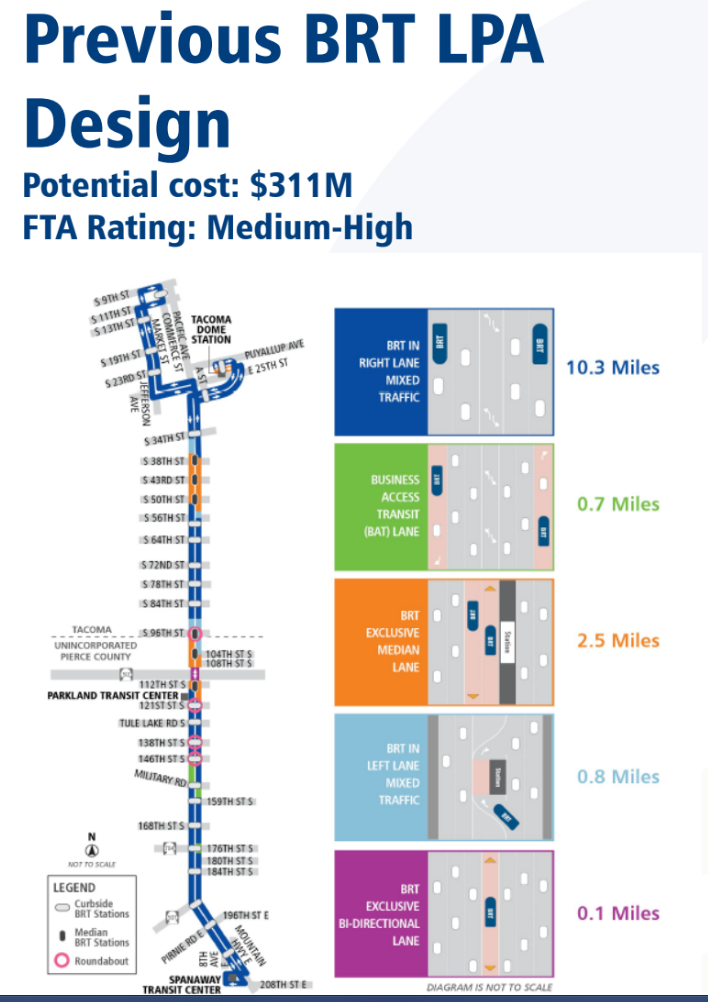 Other features of the Community Line would include real-time bus tracking, ORCA card readers on buses, stations offering protection from weather and on-site ticket vending, parking for bikes and e-scooters, and raised (read: accessible) platforms spanning the entire length of the bus. A few of these features remain in the newly proposed "Enhanced Bus Service."
Each of these would have done more than create an efficient and speedy bus line; they would have also drastically improved safety along a notoriously hostile and deadly corridor for all users, but especially vulnerable road users, i.e. pedestrians.
Enhanced bus service: An express bus alternative
According to Pierce Transit, enhanced bus service is characterized by more frequent service, limited stops along the route, and incremental improvements for speed and reliability, such as transit signal priority.
Enhanced bus service will be — as was the originally proposed Community Line — an overlay on the existing Pierce Transit Route 1, the busiest of all the agency's bus routes. It will run between the Spanaway Transit Center and the Tacoma Dome Station, with 14 stops in between. Route 1 has roughly 60 stops over this span, but continues downtown rather than turning toward Tacoma Dome. By limiting stops on the enhanced line, Pierce Transit projects to shave 28 minutes off the travel time of Route 1 end to end.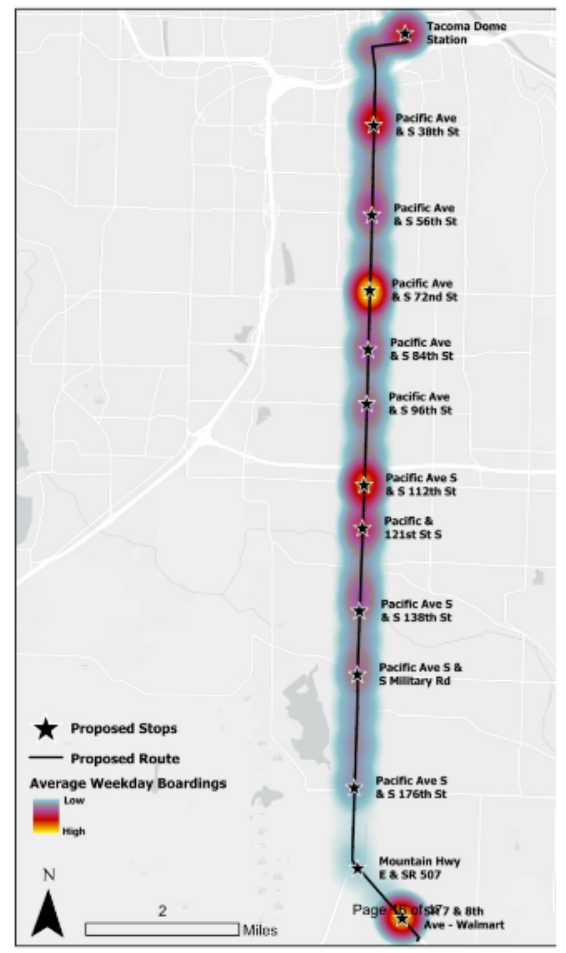 In time, SR 7 Enhanced Bus Service may also make its way to the Commerce Street Station in downtown Tacoma (while maintaining a stop at the Tacoma Dome Station to facilitate transfers with regional transit), depending on operator availability.
The line will operate with 20-minute headways, though 15-minute headways are possible if operators are available, the agency said. While the enhanced bus will be significantly faster than local service on Route 1, the transfer penalty that comes with 20-minute frequencies suggests many Route 1 riders may not bother switching to the express. Riders transferring from perpendicular routes, however, are likely to be big fans.
Pierce Transit plans to make improvements to two bus stops along the route. The agency expects to use 40-foot buses with ORCA readers on the line, though there is no indication yet as to whether these will be branded differently than existing Pierce Transit stock.
Pacific Avenue BRT was to be a cooperative project involving multiple partners, including the state, county, Sound Transit, and the City of Tacoma. Pierce Transit anticipated a budget of $170 million for the BRT project in 2021, with $88 million of that federal funding — most via a Small Starts grant from the Federal Transit Administration. With the pivot to a scaled back project that is not expected to be competitive for a Small Starts award, these federal grants are being returned.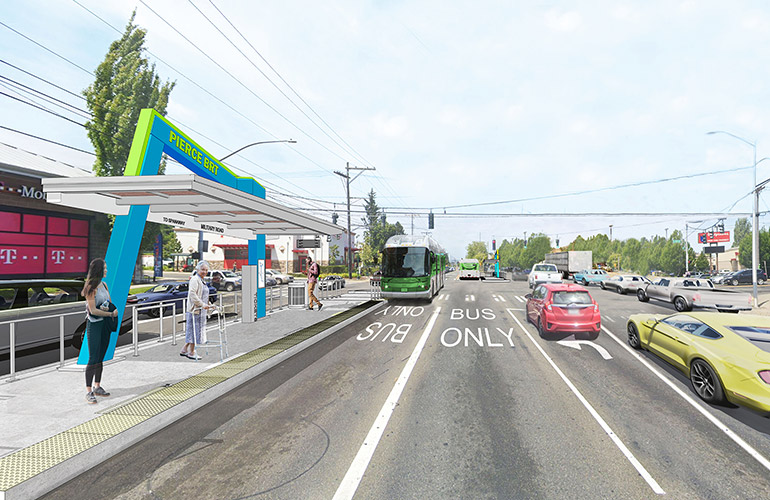 Pierce Transit was contending with increasing costs, looming deadlines, and conflicts with property owners along Pacific Avenue as early as 2021. By 2023, the cost estimates had ballooned to $311 million and the delivery date pushed back to 2028 at best. Given these issues, Pierce Transit announced key changes to the project that were meant to reduce costs. Among these were redesigned stations, the removal of a roundabout, and the elimination of bus access and transit (BAT) lanes, which allow motorists to make right turns via the bus lane.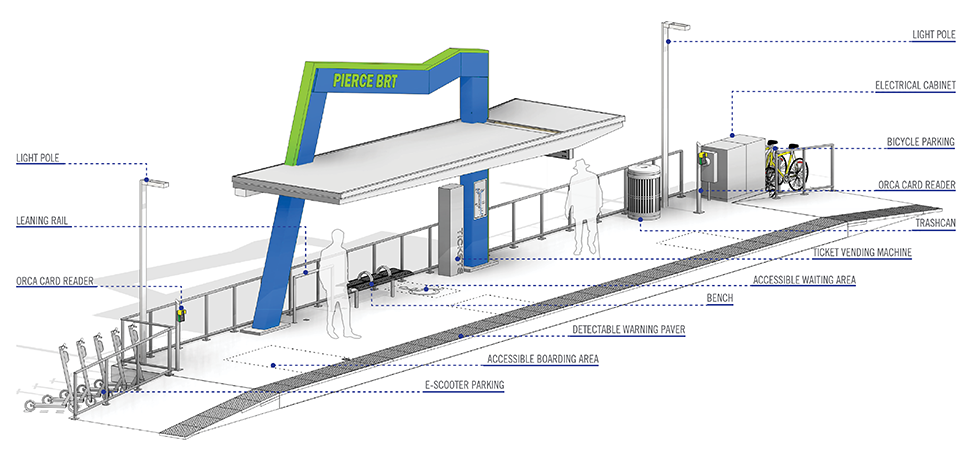 The enhanced bus project counts on the continued availability of $48 million in Sound Transit funds originally earmarked for the BRT project. According to Tina Lee, a Pierce Transit planning manager, these funds remain available through an agreement with Sound Transit as these were "approved in the Sound Transit 3, the Regional Transit System Plan for Central Puget Sound (ST3)," which allocates specific funds for "Bus Capital Enhancements for Speed, Reliability and Convenience along Pacific Avenue (Tacoma)."
Because enhanced bus service will run along a portion of existing Route 1, a well-used but ultimately overburdened route in the system, the plan represents a near-term solution for this busy transit corridor. Lee describes it as an interim option until BRT could be delivered.
Given its scope, enhanced bus service can indeed be delivered at lesser expense and a reduced timeline. In the near-term, these are positives, but the transformative potential of BRT ultimately eludes this alternative.
The agency states that BRT remains a focus of Pierce Transit's long-term plans, and that it intends to do this planning in concert with the Washington State Department of Transportation's Complete Streets Program and the City of Tacoma's long-range transportation planning.
We currently operate in a funding and policy landscape that prioritizes transportation planning that is not solely focused on highway widening or other car-centric modalities, and which promotes mass transit in ways that we have not seen in decades. Hopefully, the policy and funding landscape is favorable when BRT planning resumes.
Pierce Transit expects to deliver SR 7 Enhanced Bus Service in March 2024.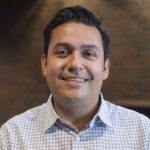 Rubén joined The Urbanist's board in 2022. He is a scholar and teacher of rhetoric and writing at the University of Washington Tacoma. He is also the faculty lead of the Urban Environmental Justice Initiative at Urban@UW. In his work and advocacy, Rubén examines how cities and the institutions that comprise them imagine, plan, and build in ways that promote and/or discourage community and a sense of place.